Ever have those moments you so very much wish you had your camera with you? If you are lucky, you might at least have your camera phone with you. And if you are really lucky, the picture you take might actually turn out okay. And then, if you are really, really lucky, the picture might even turn out pretty cool.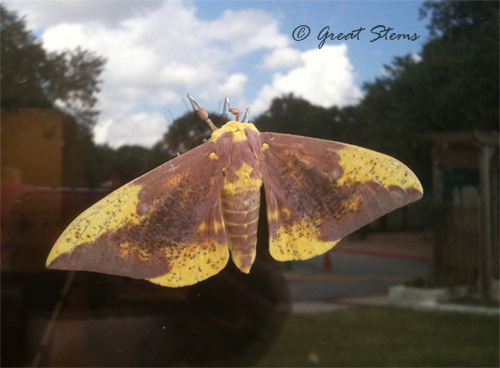 The power of window reflection — that's our schoolyard habitat in the background.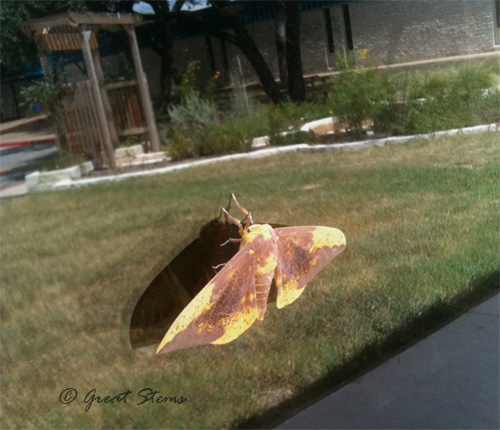 This moth delighted kids and parents alike as it rested for hours on a school window. It appears to be an Imperial Moth, Eacles imperialis, but I prefer to call it Mothra. Now we just need Godzilla!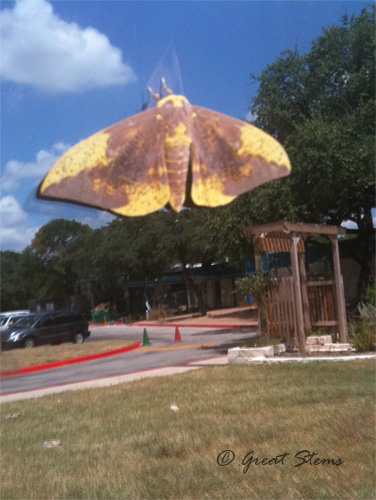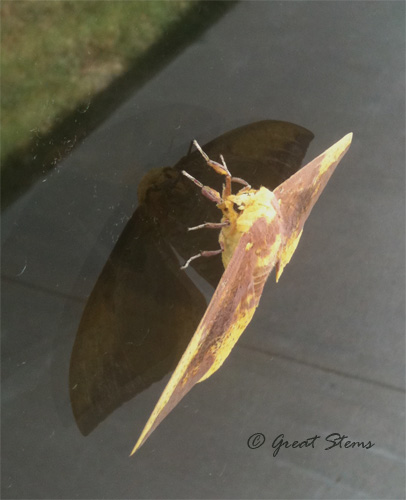 I want to send out a thanks to my friend Richard for taking the time to identify the moth — it sure is one worth knowing.
We've got a busy habitat year ahead of us at the school already. My poor garden at home is already getting neglected… again!