A little ID help needed! These aren't my usual weeds, so I thought I better confirm that they actually are weeds before I pull them. Can anyone help me out?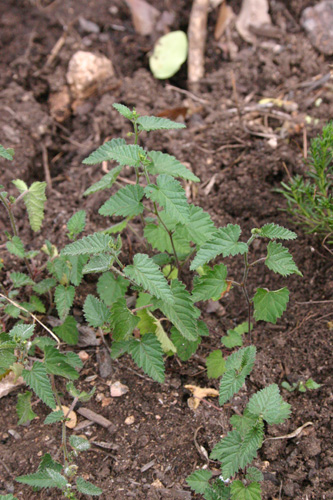 This one is growing way too close to my damianita. I was pulling other weeds at the time and something seriously irritated my skin — if I'm correct it was this plant. The other ones were ones I pull all the time, like nutsedge and something with tiny white flowers. I should have taken a picture of that one, too — it crops up all over my flower beds in the backyard. Next time on that one.  Edit: I believe this is Nettleleaf Noseburn (Tragia urticifolia) — if it touches your skin, you will feel as though a dozen fire ants stung you, or a big ol' wasp got you. It hurts! It could possibly be Betonyleaf Noseburn as well (Tragia betonicifolia) — in any case, it's a noseburn! Edit again: Latest report is that this is Heartleaf Noseburn (Tragia cordata). Thanks, Paul! It definitely hurts like the dickens — welts, too. Spreads underground — we're definitely having trouble keeping it under control.
This next one started out as a two-lobed leaf, and I let it grow until it took some other shape. Now it looks like this. When it was smaller, there were a couple of suggestions about what it was, but it's changed so I'm re-submitting!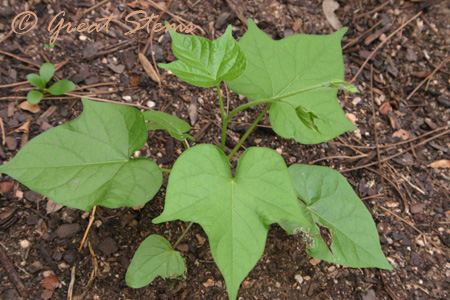 You can see a two-lobed leaf in this other one that's appeared nearby.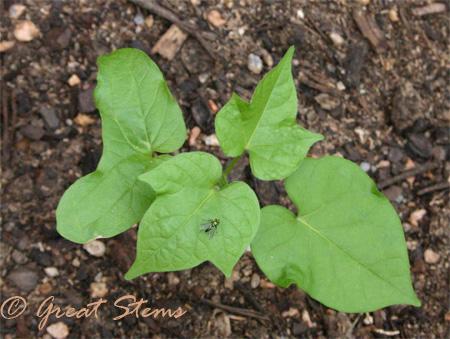 This one is similar, but the leaves are smaller and the lobes slightly different. So might be a different plant?
Thanks for all your help — I just don't want to pull a friendly plant. Foes be gone, though!