As I look at the weather report here in Austin, I see that we are expected to have some rather low temperatures in a few days. There's a chance of snow, according to the weather folks, but here in Austin, we follow the weather motto of "we'll believe it when we see it." However, up in Dallas a few days ago, when visiting grandparents, we really did get to see snow. And even throw a snowball or two! It was beautiful.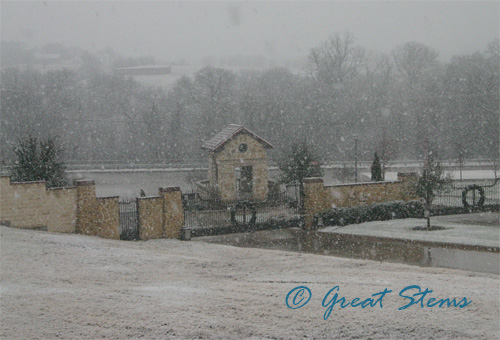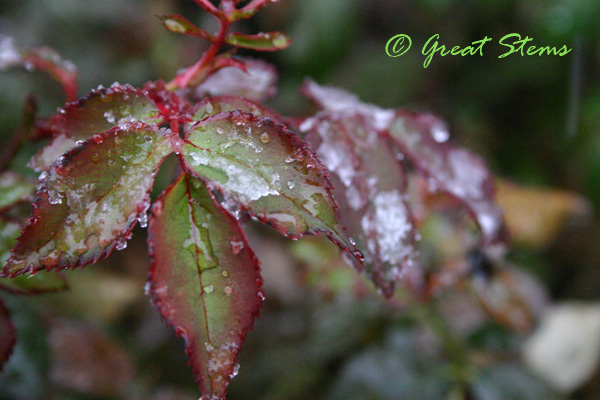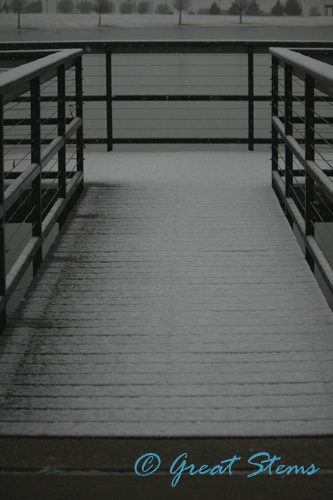 At a nearby pond, ducks swam in the cold, cold water. This duck rested on shore with snow gently landing on its back, until it decided I was too close for comfort and swam off to join its friends.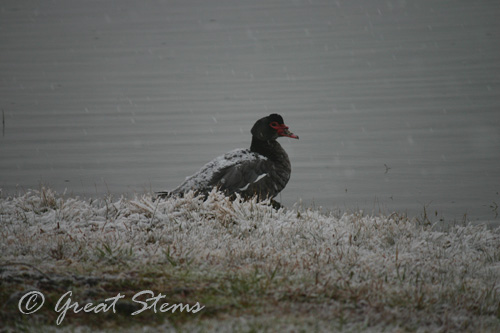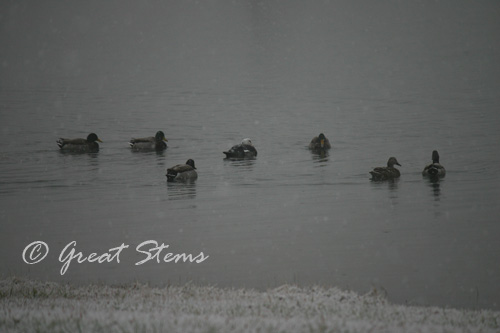 Grover at first didn't care for the snow, but soon enough he was catching it in his mouth, much like his human family was doing.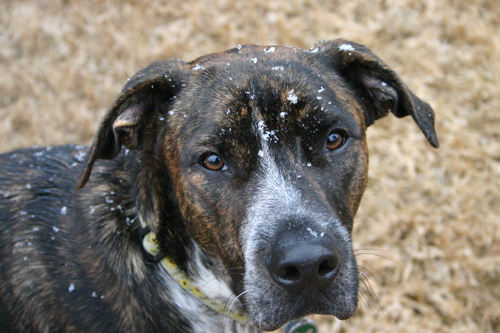 He also enjoyed playing catch the snowball. Well, once.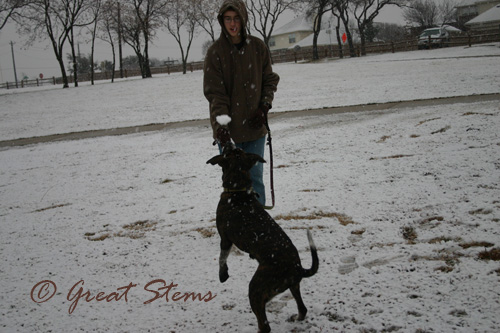 My dad's satellite dish created an image under the snow, almost like a sun that's lost its heat.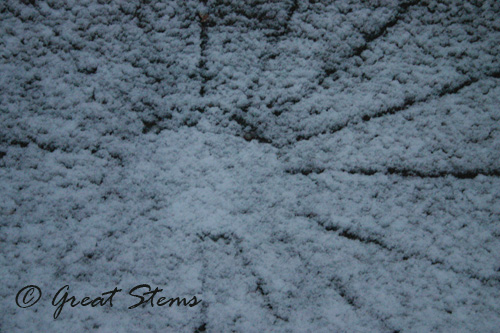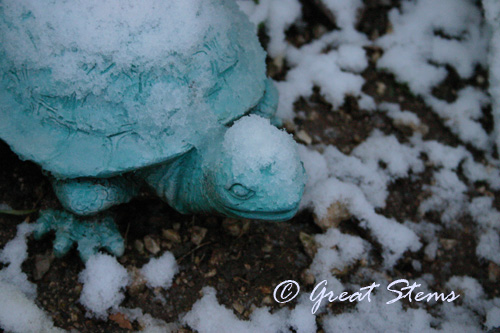 The snow and ice lingered for less than a day, but it was enough to make us content that we'd at last experienced a real winter day.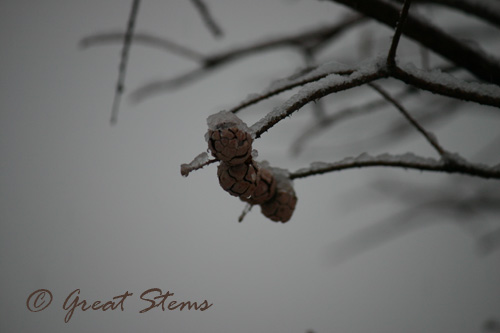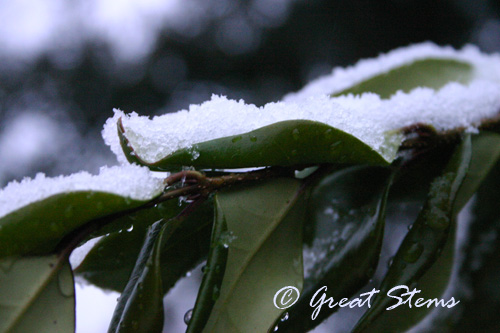 And then it melted just in time for us to continue our journey to another Texas town to see more of our family. Now, back in Austin, we wonder what winter weather moves our way. Snow? Ice? Certainly cold. Brrrr. Hot chocolate time.