After our trip to Westcave Preserve, the boys and I enjoyed a picnic lunch with our friends, then headed to nearby Hamilton Pool for an afternoon trek. The park is about 232 acres located near Pedernales River, and it's famous for its natural swimming hole formed from a collapsed grotto. We followed the main trail down to the creek below, enjoying a slow pace along the water's edge until we reached the large pool and steadily flowing waterfalls.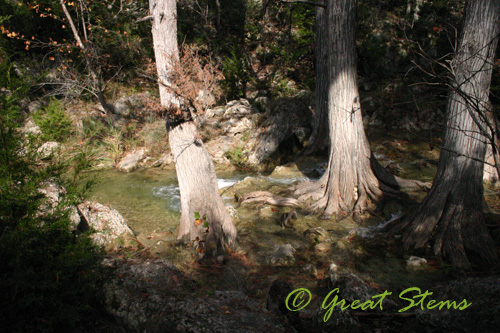 Along the way, we enjoyed turtles, fish, and the occasional butterfly.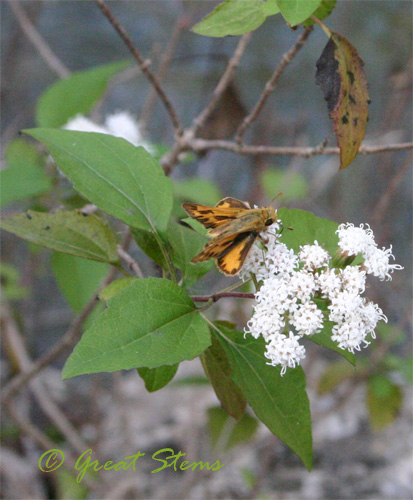 The walk seemed short, and before we knew it, we had reached Hamilton Pool itself, where 50-foot waterfalls pour over limestone cliffs into the chilly pool below. The large cavern allows visitors to walk and relax along the cool rocks and boulders behind the falls.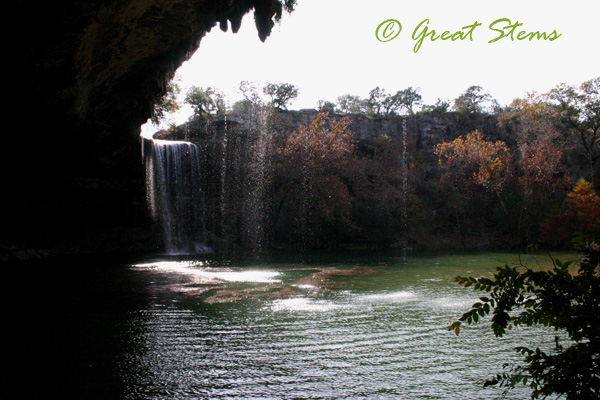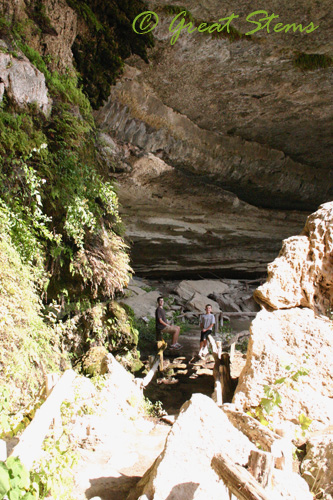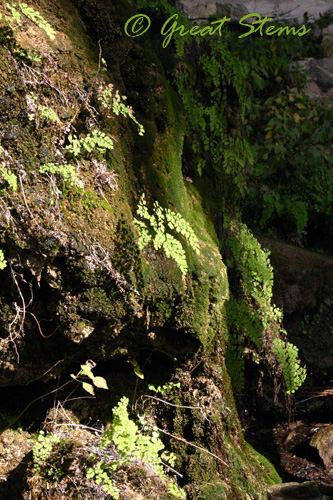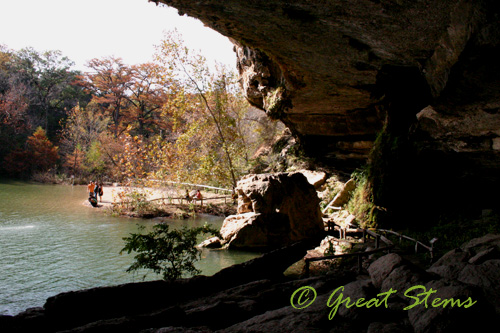 And from the back, the autumn colors seem all the more vibrant.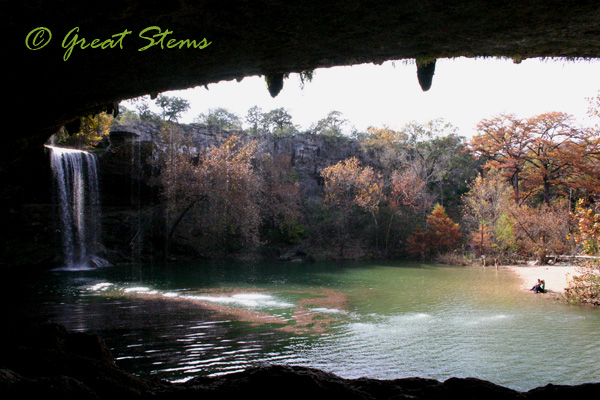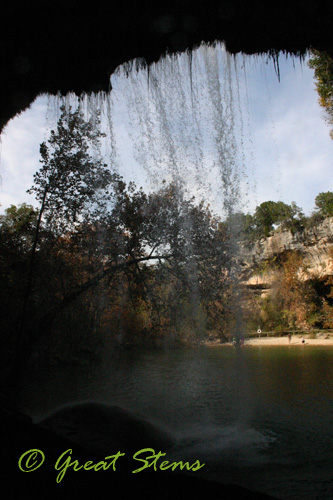 The sound of the waterfall is loud but not deafening, though my children sure couldn't hear me when I tried to call to them from a few feet away. Or could they…?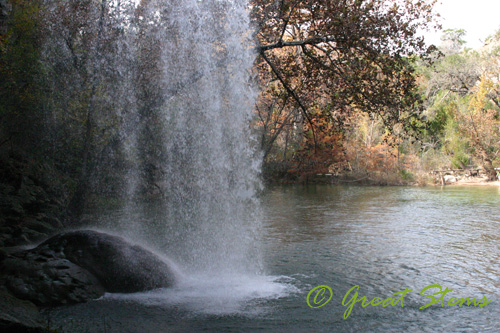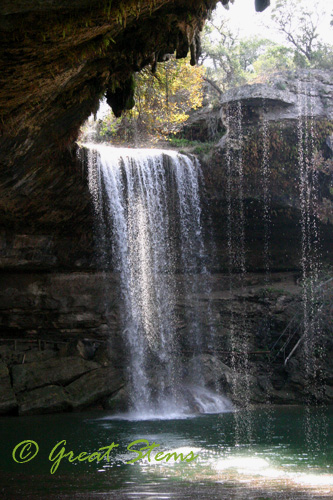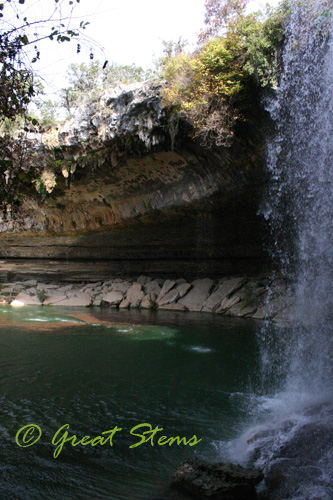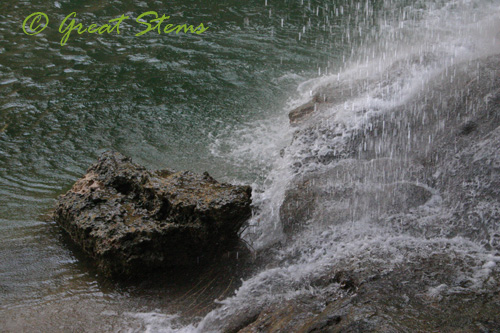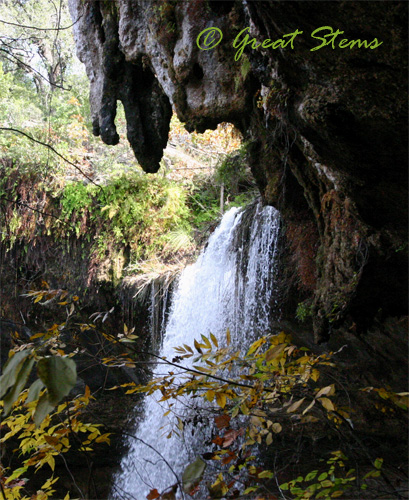 Though the waters were chilly (luckily this was still in November), the boys were tempted to take advantage of the open swimming hole and swam across to the waterfalls. Ok, maybe mom challenged them. And maybe they turned a little blue. But they had fun, even if it meant they were soaking wet on the ride home.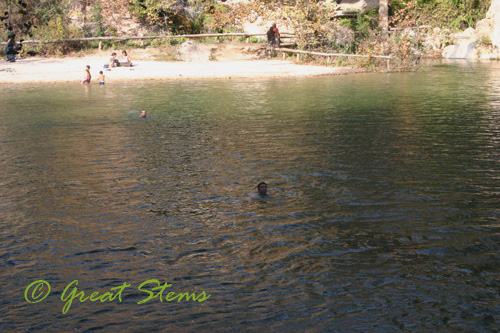 Add this one to your "where to take visitors to the Austin area" list. It's a treasure.