Brrrrr! It's cold out there. Freezing, in fact. This is when local Austinites discover whether it was a good idea to push the zones on what they should or shouldn't plant. Right now I'm worried about my precious young Anacua trees, southern delicates that they are.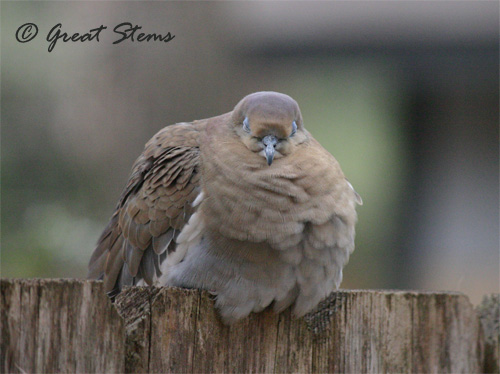 Winter has found us here in Central Texas at last — the northern chill has arrived! Add to that the moisture soon to be drawn up from the Gulf, and we might even get a little snow. I've been looking at pictures of the mighty blizzard covering northern states in white — I think I'll stick with our chance of snow than a full on-slaught blizzard, thank you very much.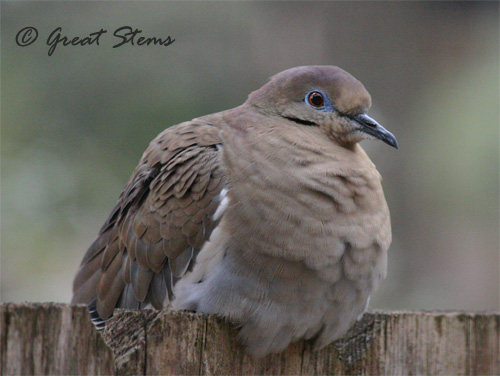 The birds have been up early and out late, feeding constantly in order to maintain their body temperature. If you visit Beautiful Wildlife Garden today, you'll see my post about how birds deal with cold. Please take a look!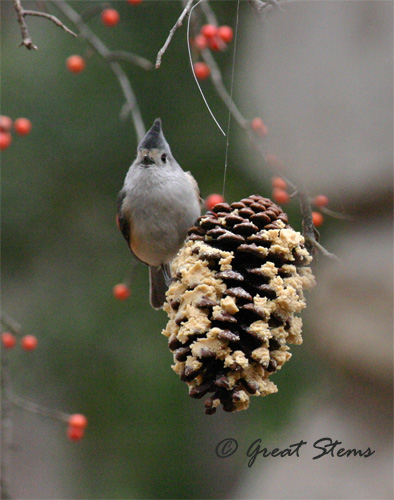 My cats are glued to the windows, watching the constant traffic of birds at the feeders and ground-foragers on the ground. The squirrels are busy, too — they've mostly been working the acorn-route, but they'll still sneak some birdseed from to time.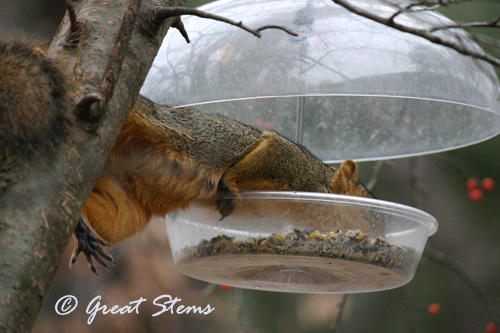 The birds themselves have been frisky and a little pushy at the feeders. They've also been chirping up a storm.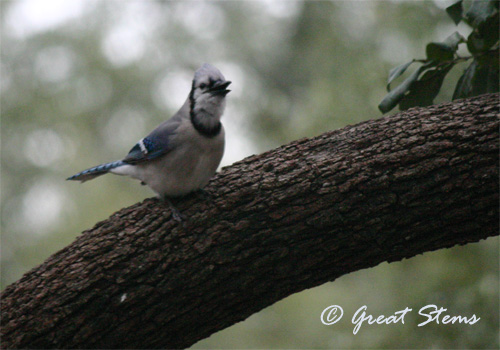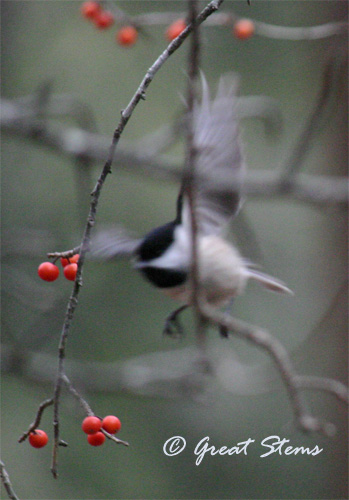 The freezing temperatures have made beautiful icicles out of the flowing water in our ponds, and icy patterns glaze the surface of much of the water. I wonder about the plants under the ice, but I'm confident that at least most of them will be fine.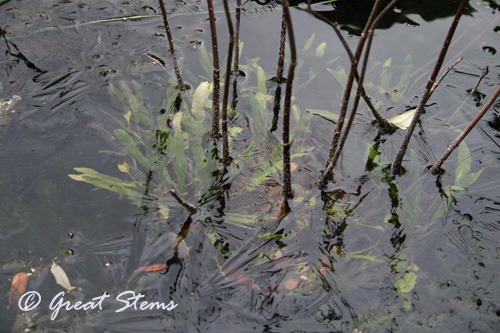 Since the birdbaths have all frozen into mini skating rinks, the birds have been visiting our pond waterfalls for drinks. But I've been bringing out containers of water that I can refill periodically — the birds have drinking like crazy.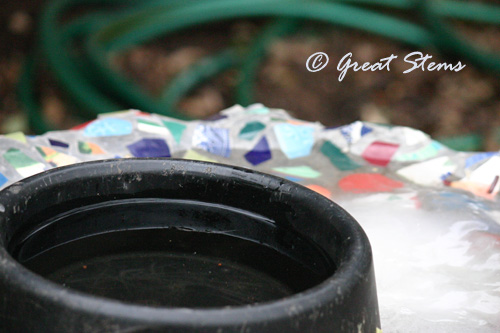 This old dog bowl might be ugly, but it's easy to refill throughout the day. It needs a rock in it for wildlife safety, but there aren't any birds taking a bath today, that's for sure. I'll grab one from out in the yard next time I go out.
The veggies are in trouble. I could kick myself for not getting my beautiful broccoli out of the garden before the freeze. It sure is pretty, though.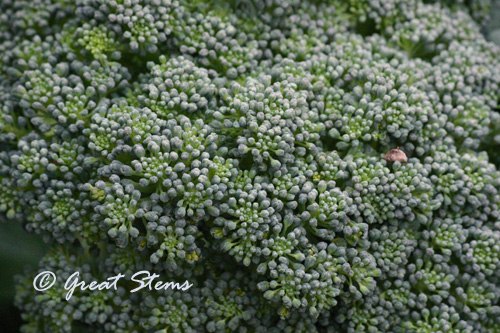 This little birdie did some foraging in the spinach beds — I felt lucky to capture a picture. So cute.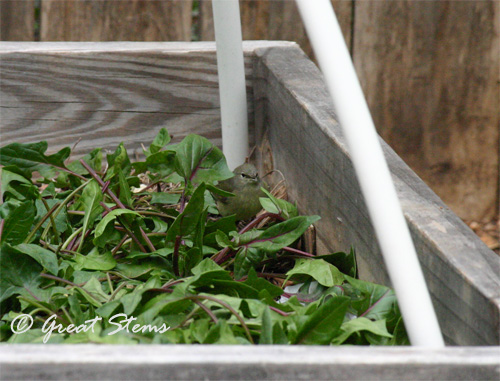 The Turk's Cap and many other plants are showing the effects of the prolonged cold. There are several that might not survive, especially because I just didn't have it in me to pull out the protective covers this year (mainly because I'm swamped). I guess I'm doing a survival-of-the-fittest experiment this year — I'm determined that this garden be low-maintenance.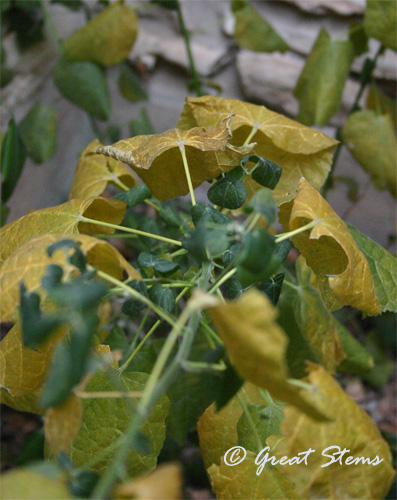 Some sad news — the northern winds from a couple of days ago made our pet vulture take flight. Unfortunately, being made of metal, he then plummeted. He'll need some welding repair, poor guy.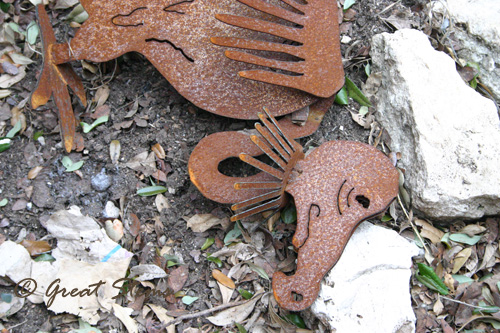 There's a chance for snow tonight — time to get out and run those last errands before it gets here! Stay warm, everyone!