I love bright colors that appear on the least likely creatures. Our trip to the Ozark Mountains of Arkansas introduced us to several such animals, if not colorful then otherwise very cool, and include with that some very beautiful nature spots!
Hiking at the forested Devil's Den State Park, for example, proved to be both gorgeous in the grand scheme of things and scientifically fascinating right down to the tiniest little creatures. This young Five-Lined Skink had no interest in stopping for a picture, but I did my best to get one anyway. The blue coloration of the tail is just remarkable!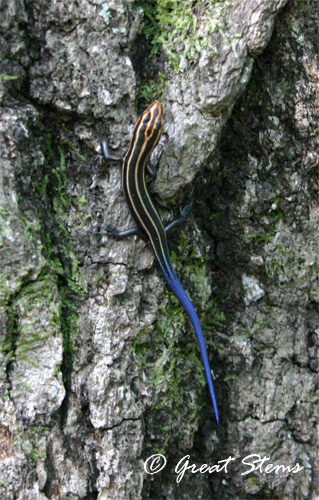 As the skink ages, however, it will lose the bright blue color on its tail, and instead its head will possibly turn red. Now, explain to me the purpose of either occurrence, would you please?
Anyone who knows me knows that I'm a big fan of spiders, so of course I have some to share.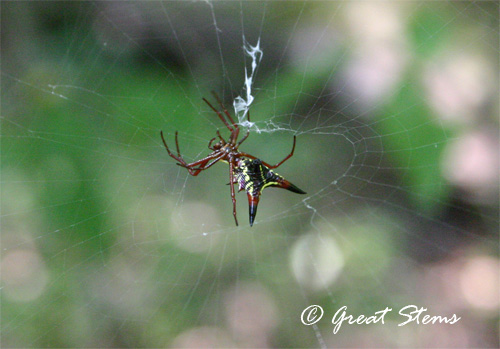 This unusual but common spider is an Arrow-Shaped Micrathena. Specifically, she's a female Arrow-Shaped Micrathena. The males don't have those pointy spines.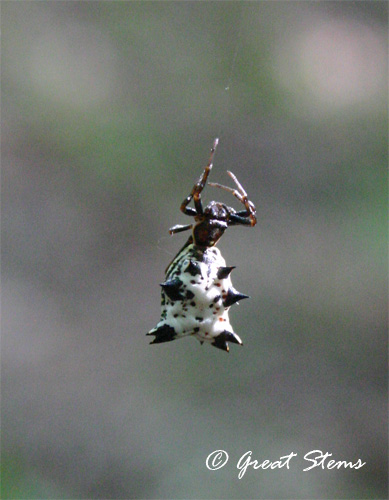 Upping the ante to ten spines, this Spined Micrathena built her web just a couple of trees over.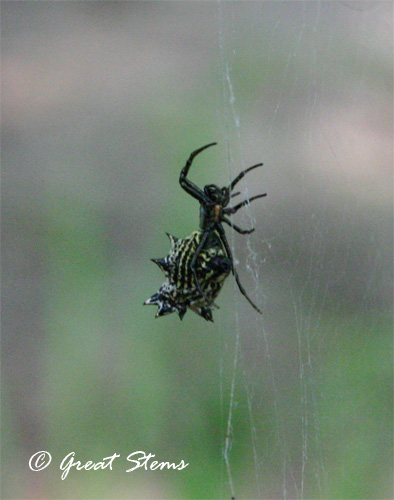 Instead of white, her underside is covered in thin stripes of yellow and black.
Spiders are cool and all, but so are their webs.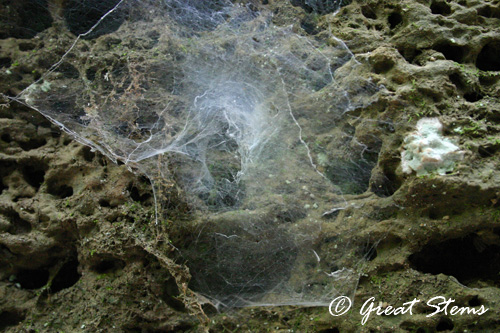 I don't know what kind of spider is responsible for this web, but ooh, how I love me a good creepy web. This one qualifies.
Down the hill, this little ant was working hard to take this giant insect wing somewhere.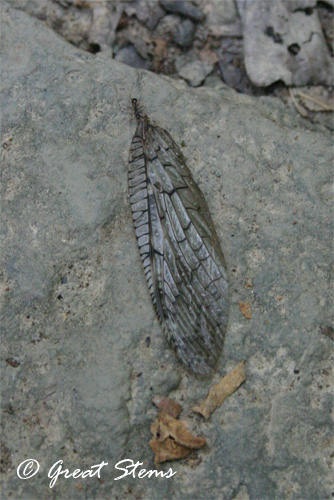 I carefullly lifted the wing to reposition it on the rock so that I could get a picture, and the ant never let go — as soon as its little legs touched the rock again, it went right back to work moving the wing, as if nothing had ever happened.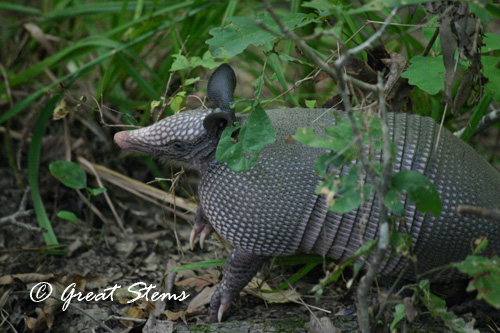 The boys were delighted to find an armadillo searching for grubs — it completely ignored them and went about its food-finding mission, even right at their feet. I wrote more about this cute armored mammal, also known as the Turtle Rabbit, over at Beautiful Wildlife Garden. I also wrote about black vultures, in case you are interested! I always am interested in vultures, 'cause vultures rock.
Not into oddly-named turtle rabbits or carcass-eating vultures? How about staring beavers?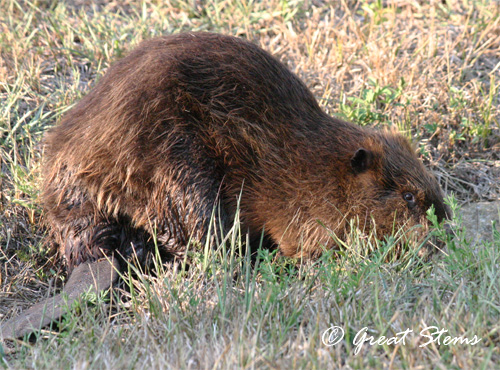 I have about 20 images of this beaver, and they all turned out exactly the same, despite the fact that he walked about 10 feet during the process. By the way, we saw him at, amazingly enough, Beaver Lake. Think the lake belongs to him?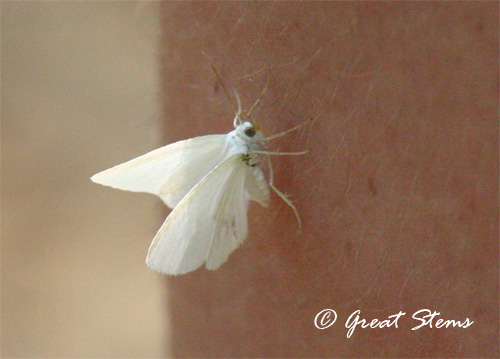 Oops I skipped ahead — back to Devil's Den. This dainty little thing found an odd but comfortable resting spot on my youngest son's leg, which the picture will show is far more hairy than my son ever realized.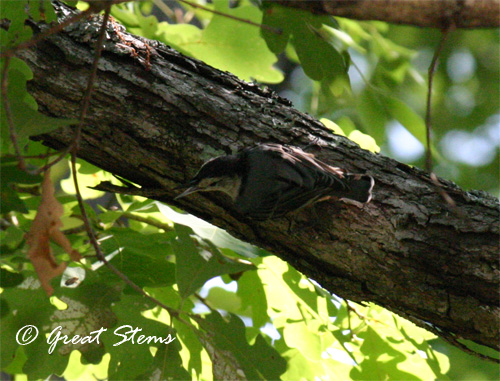 A White-Breasted Nuthatch tried to fool us into thinking it was a woodpecker. It and its friends might have been responsible for several nuts that nearly hit us on the head from the trees above.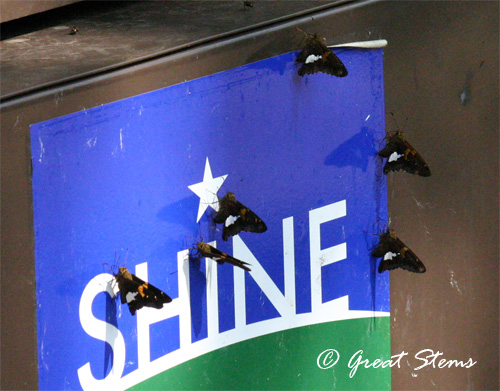 Butterfly puddling can occur in the strangest places. This is the first time I've seen it on a trash can. I really don't care to know what people have spilled there.
With so many insects missing from Texas thanks to our record drought, it was with pure relief that I watched so many butterflies and bees busy at work on the flowers we saw in Arkansas. These were up near Eureka Springs.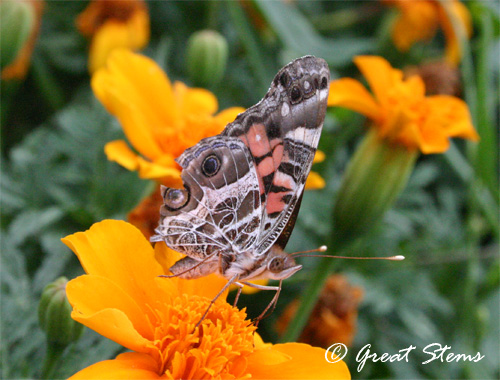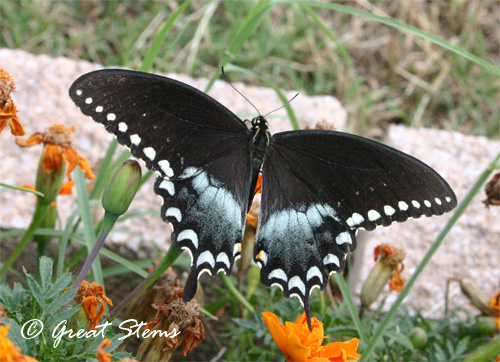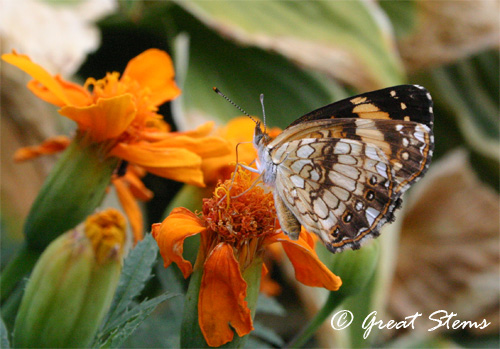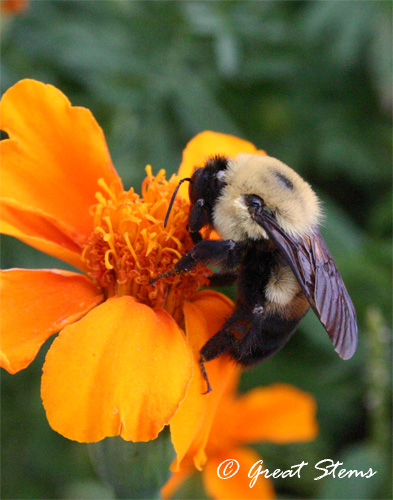 Down at Petit Jean, an insect of a different sort came over to inspect the humans.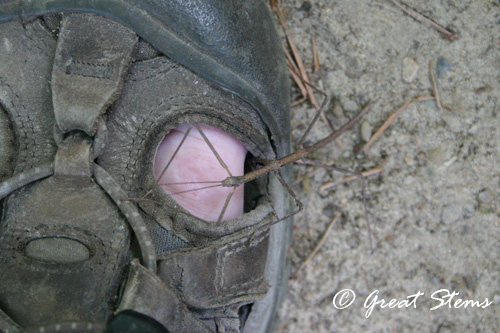 Either that or the stick insect found my ever-reliable and well-used Keens a potentially good camouflage spot. It couldn't have been expecting my pink feet to be so shockingly visible from inside the sandal.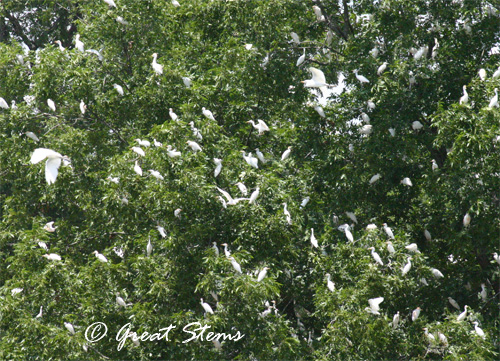 Ever seen an egret tree? I'm so glad no one hit my car while I pulled over to snag this picture near a pond.
Arkansas, known as the Natural State, was just what we needed to have a break from the drought that's been drying up our home state of Texas. Arkansas has lovely green forests and beautiful lakes, rivers, creeks, and waterfalls…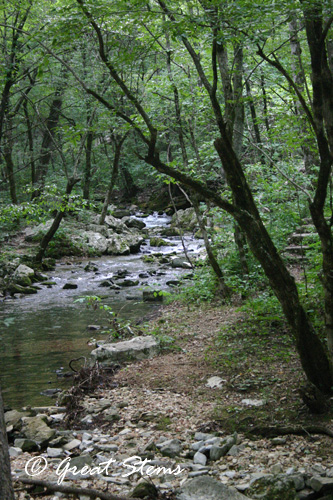 Creek at Blanchard Springs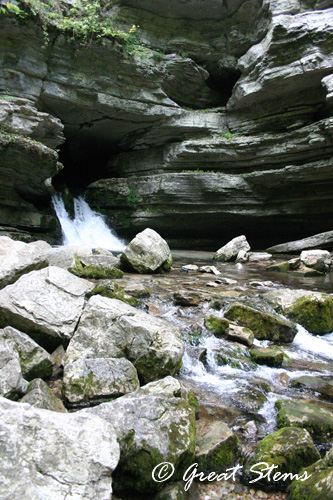 Blanchard Springs at the cavern exit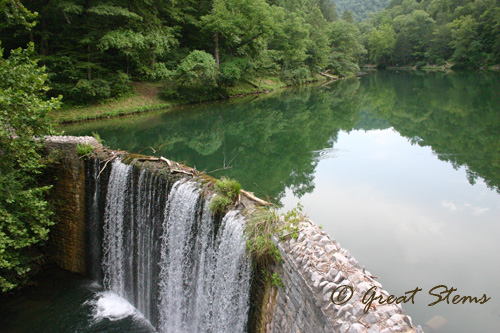 Mirror Lake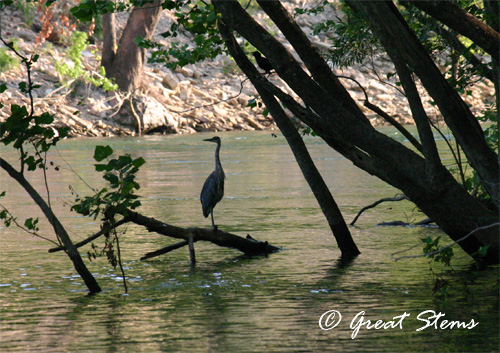 Heron at Beaver Lake
to unique geological features, like the Turtle Rocks and caves at Petit Jean State Park.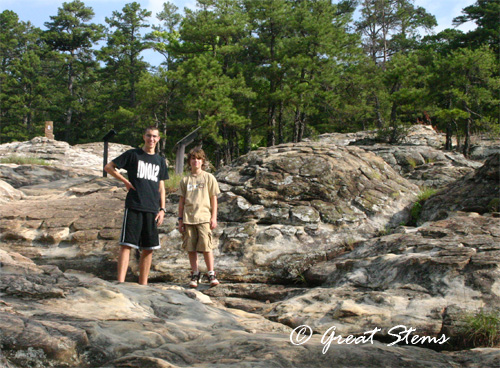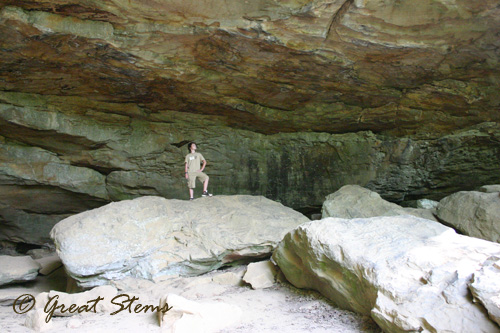 I love exploring nature with my boys. Together we find all sorts of interesting things. How fascinating, for example, an old leaf on the ground can be!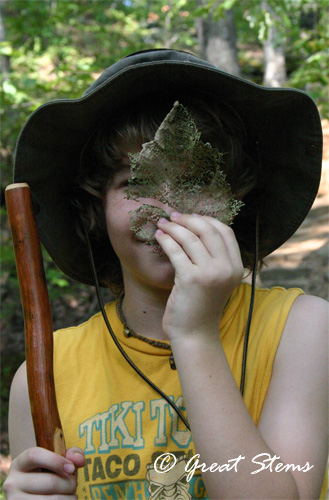 Arkansas, you'll be seeing us again. Until next time!