There are toads singing at all three ponds these days. Oh, how I love it! Their deep songs are my nighttime lullaby. I believe there's six males at the moment, and when they really go at it, each singing at a different pitch, it's almost orchestral.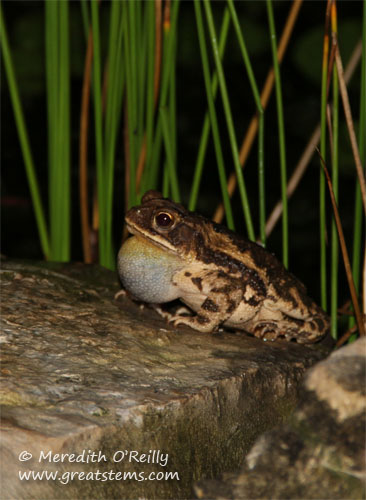 We also seem to have a sneaky frog that I saw hanging out in the waterfall this evening. But when I went to get the camera, he disappeared. But my return to the pond meant that at least I captured a picture of one of our singing sextet.
It's funny — the toads were so competitive in their singing that they pretty much ignored the photographer and the flashlight-holder. We took a few pictures and then let them get back to their romantic calling.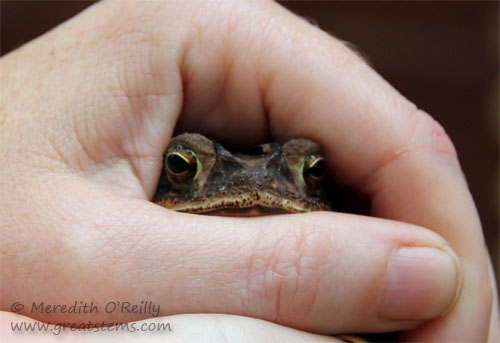 Speaking of toads, look at this cute female we found while our tree guys were here last week. All snug as a bug in a rug! I put her near the front pond for safety, away from the commotion.