What's all the buzz about? It's National Pollinator Week here in the United States. It's a time to spread the word about the desperate plight of our flower-visiting, pollen-spreading friends. Because of pollinators' declining populations, many farms and flowers are already in trouble! Missing native plants, too many pesticides, and diseases have all contributed to drastically reduced numbers of bees, butterflies, and other pollinators.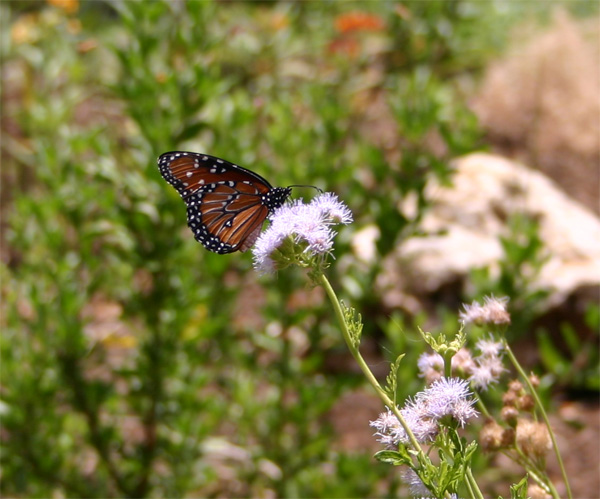 That's a queen butterfly on Gregg's mistflower (Conoclinium greggii) — the butterflies, especially queens and monarchs, go crazy for Gregg's mistflower. I had hoped to get some pictures of bees visiting my flowers, but they were camera-shy (there were some yellow-jackets, though, but they were a little TOO friendly, if you know what I mean). At least my trusty butterfly and hummingbird friends came out for pictures. Ignore the lawnmower cord and ugly ground in the background.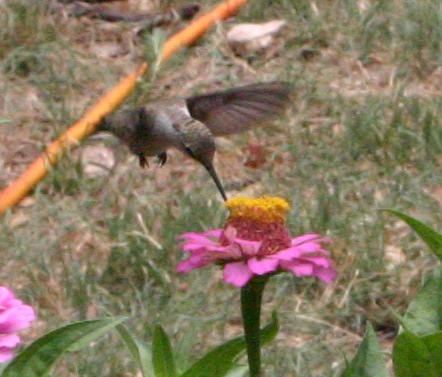 How can you help? If you have a garden, especially an organic one, you are probably already doing tons to help the populations of bees and other pollinators. But Pollinators Week for me is an excuse to go out and buy a native plant just for the sake of the wildlife, so as soon as I finish this blog entry, the boys and I are going to Natural Gardener to pick out something new. And we are determined not to let it die in the hot Texas sun (maybe a shade plant, lol). Not sure what to get? Enter in your zip code for an eco-regional planting guide on what plants are helpful in your region.
A kidneywood — bees love this plant! Well, they will, once it's big and blooming (it's a tiny little thing right now). Whenever I pass a larger kidneywood, bees are swarming all over it. I can't wait!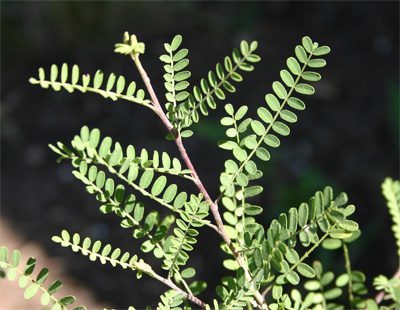 Plant something new in your garden that is a bee favorite. Go native — invasive plants contribute to the plight of beneficial insect and bird populations. Plant larval food for the caterpillars and rejoice when you see your plant get eaten by little happy caterpillars. Build a little habitat that might be a perfect home for a hive. Make a mud puddle for bees and butterflies to drink from. Do you have fruit bats in your area? Build a bat house for them!
Make a commitment to avoid pesticides and chemical fertilizers. This is HUGE. Even organic pest controls can affect the population of good insects — so research before you buy and/or use any kind of product or method! And educate your friends and neighbors about the plight of bees and the dangers of pesticides and chemical fertilizers!
In this picture, there's milkweed, flame acanthus, blackfoot daisies, and pentas, all together.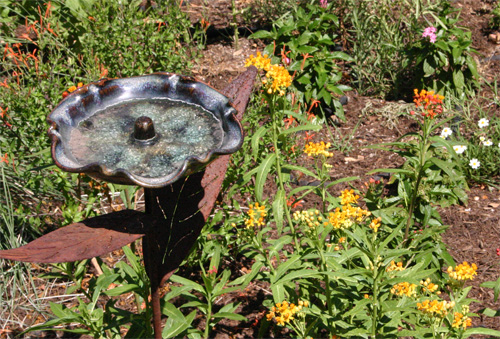 This is one of my favorite butterflies — the Gulf Fritillary. It has a stunning orange wingspread, but underneath it's orange, silver, and black. I'm not sure which side I like best, which is why I like it so much.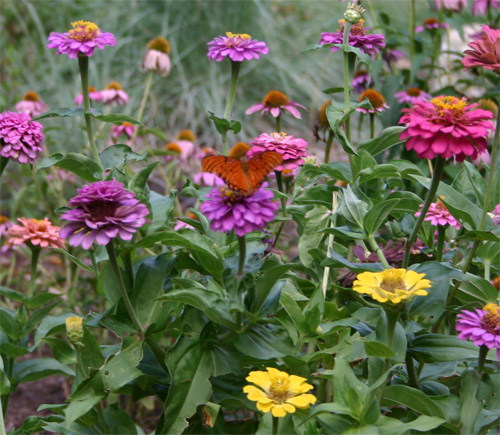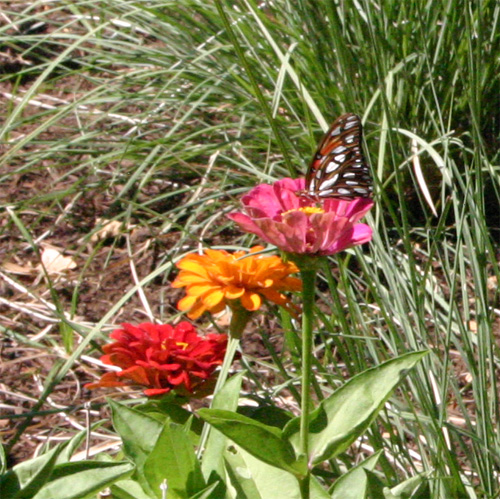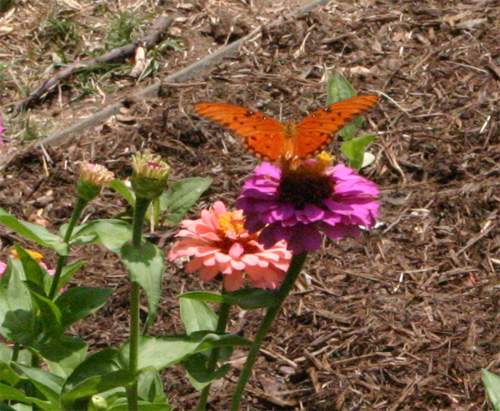 Ah, here's one of my absolute favorites of the Texas natives, the wafer ash, or hop tree (Ptelea trifoliata). It can be hard to find in a nursery, but it's easy to grow from seed, and they're all over. Our dogs ate the top off our first one, and it amazingly grew back, the determined little thing. The wafer ash is a host plant of the giant swallowtail and tiger swallowtail. It's part of the citrus family, and it's one time that leaves of three (trifoliata) are a good thing. They have nothing to do with poison ivy, by the way, so get that out of your mind!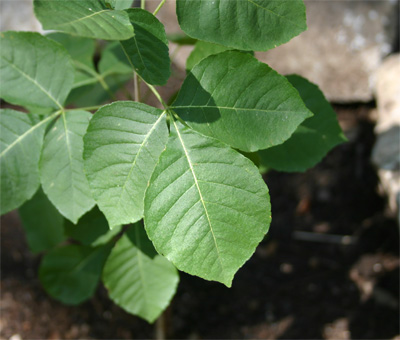 Swallowtails enjoy other citrus — we have a mandarin orange, lemon, and two lime trees growing. No fruit yet! But I'm hopeful that as long as I don't kill them, I'll have fruit someday. Look, here's a little fly sort of a thing on my lime tree. Flies are great pollinators!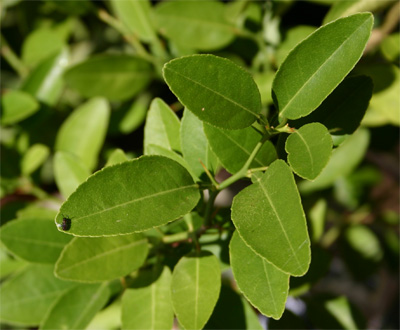 Here's a yellow jacket on the baby Goldenball Leadtree (Leucaena retusa). Yellow jackets are minor pollinators as well as predatory wasps. I'm happy to have them around my garden, just not building hives under my eaves right where I'm building a new bed! The yellow jackets and I are currently having a discussion about where it's ok to build a hive and where it isn't. I haven't killed one, but I do remove their little hives in an effort to get them to move elsewhere. Oh, and the dogs also ate the goldenball leadtree over the winter, too. It grew back. Yay for native plants.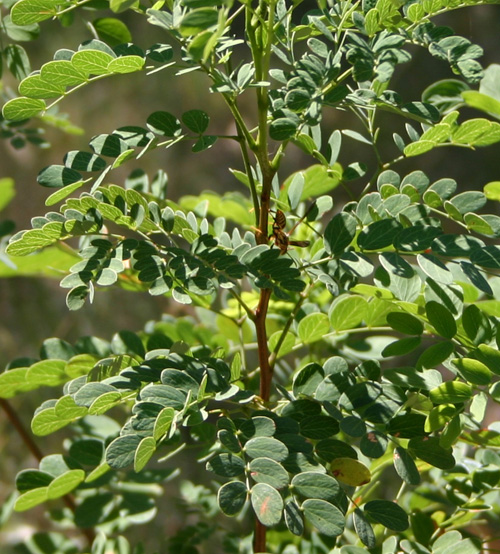 This one is almost native — it's a Mexican Anacacho Orchid. We planted it a little too deep, I think — it lives, but I feel it's struggling a bit. I hope to get a true native Anacacho Orchid in the fall. They are gorgeous when blooming.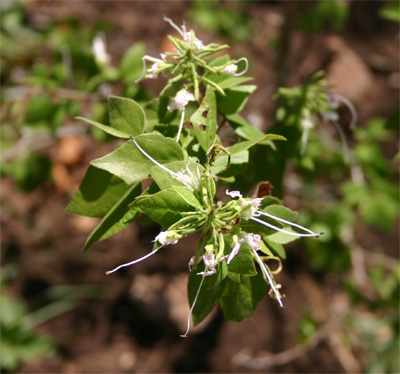 Bees even like catmint! Catmint's not just for cats anymore!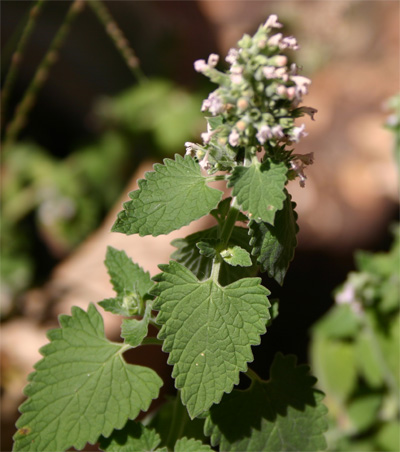 And who could forget the all-time bee favorite, the sunflower. Here's mine: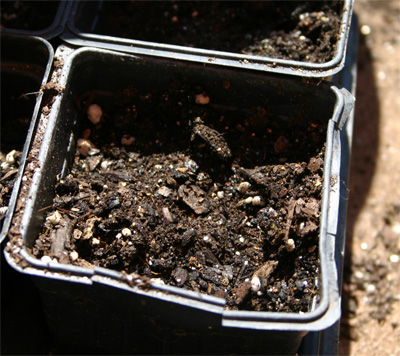 My last batch of seeds I lightly spread into the ground where I wanted them to grow. They didn't. So now I'm trying to grow sunflowers in little planters, and hopefully they'll grow into seedlings. I love sunflowers. My husband said he always thought of them as a weed, not as a pretty flower (gasp!). When he sees them in the back of the yard with the prickly pear and the white TX honeysuckle and the goldenball leadtree, he'll come around. I know he will.
So in honor of Pollinators Week, bee happy and make a bee happy. And then those vegetables and fruits and pretty flowers and trees you love will be around for you — and your grandkids– to enjoy.