Snow!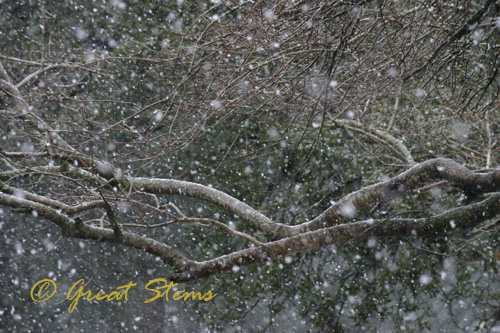 And lots of it! Well, lots for us here in Austin. Finally, after years of waiting, we had enough stick long enough and be the right packing consistency to make decent-sized snowmen. The problem is that, as usual, we didn't get enough to make white snowmen. And what snowmen were made usually used up all the snow in the yard.
But without further ado, I give you a parade of snowmen, complete with mud, leaves, twigs, and grass. 'Cause that's how we do it here in Austin!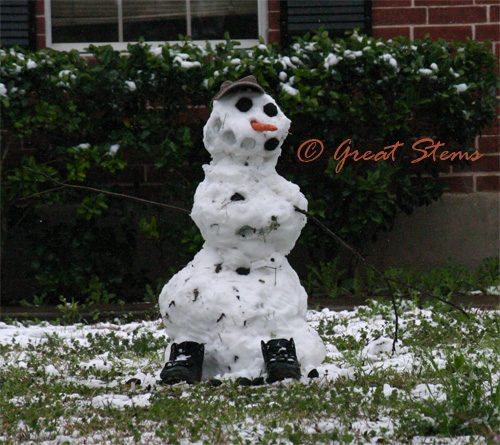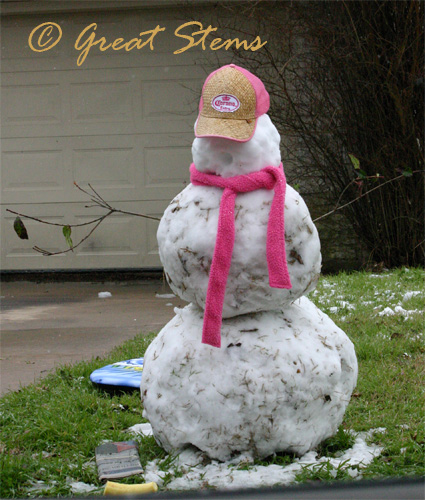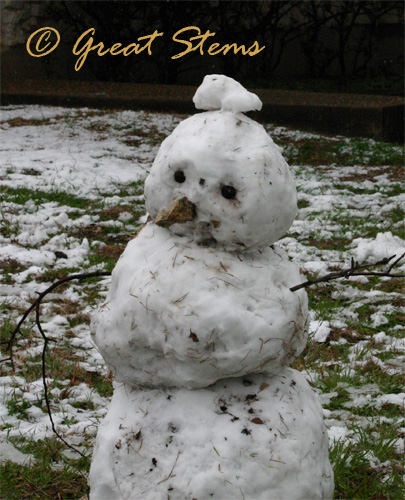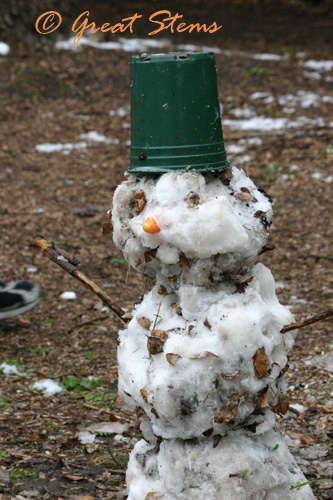 You can tell which ones got made earlier in the day, before the snow started melting.
It seems that once again, the only way to get a white snowman in Austin is to stick with the ones less than a foot tall.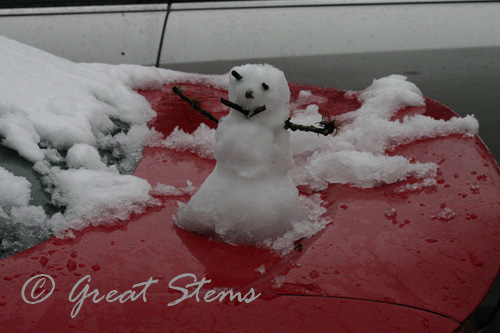 What do you think, Ernie? Winner?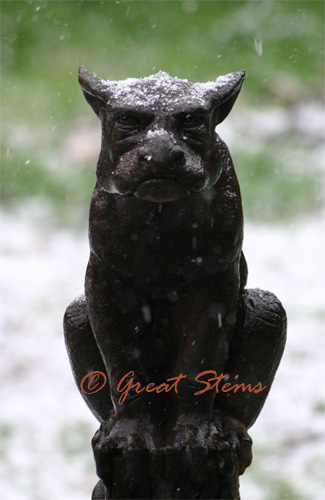 Hmmm, that judge didn't seem to happy with any of the selection. Let's ask his twin, Grover.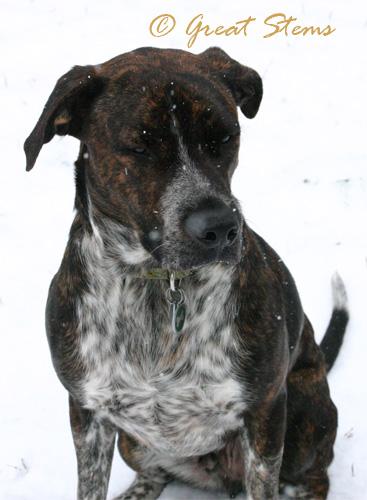 Clearly, our judges have better things to do than look at muddy snowmen. How 'bout frisky-time in the snow?!!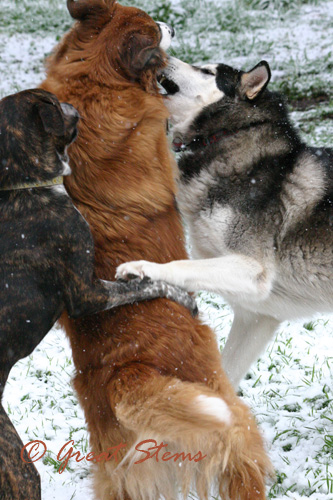 We rescued our husky some 3.5 years ago, and this is the first time we've ever seen him in snow. He loved it.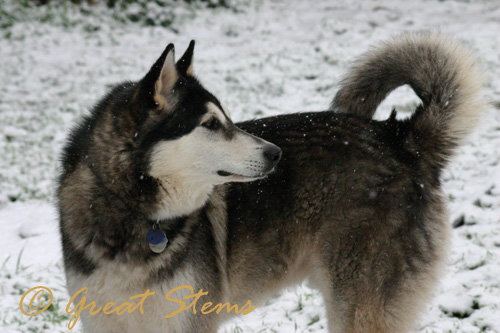 So did our beautiful Sheba.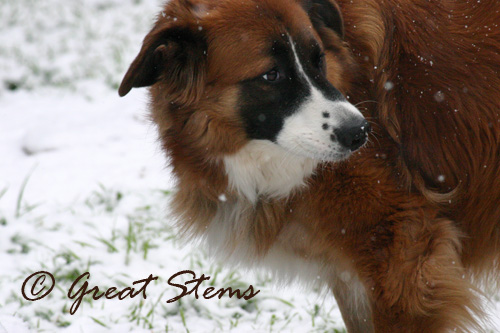 Something about the snow today really brought the birds to the birdfeeder. I guess they don't care for the snow covering up the food plants. Here's a cardinal and chickadee.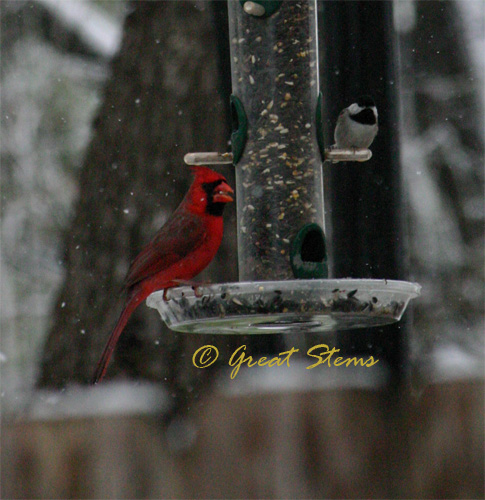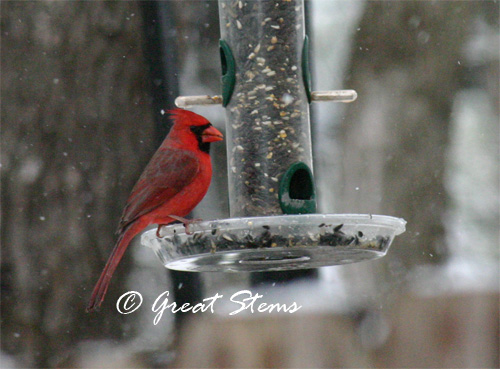 And a blue jay. Yep, he fussed at other birds nearby. Didn't care much for the photographer, either!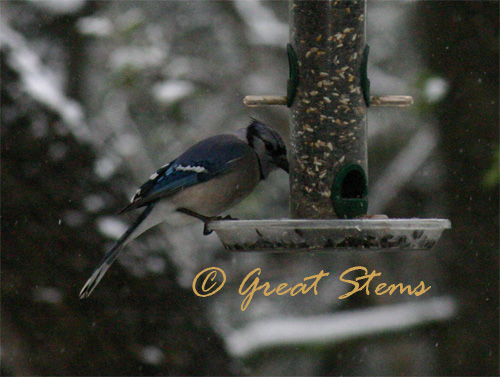 And here's a tufted titmouse and a new beauty.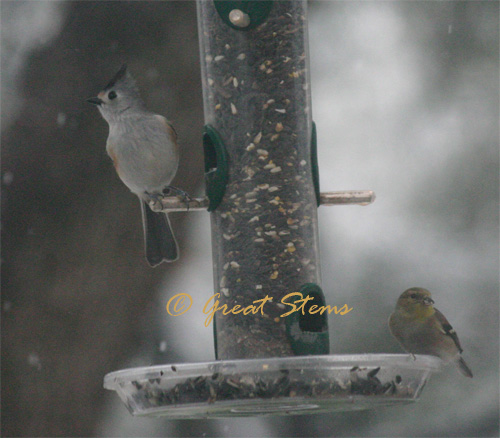 I feel I should recognize this cutie. Can anyone identify it for me? Turns out it's an American goldfinch in its winter plumage (thanks, Caroline!).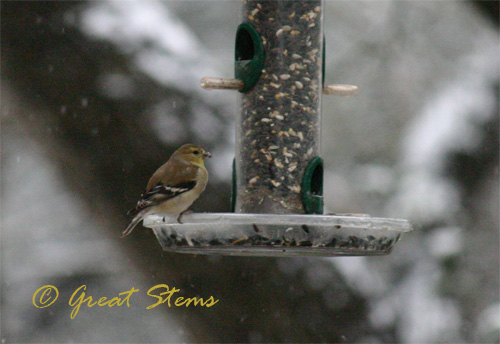 I love those golden feathers around its face.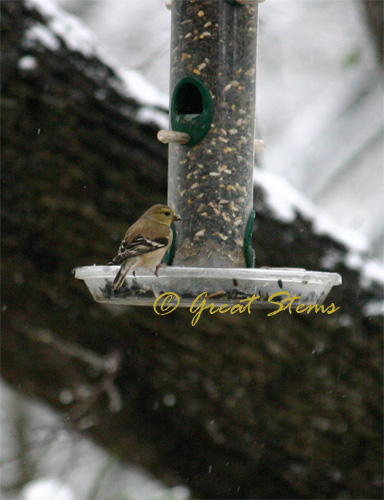 Sadly our snow is mostly gone already, but it was fun while it lasted. I'm happy the schools let our kids go out and play in it, and there was enough after school that my boys got to make their own muddy snowman. I'll let you figure out which one it was. Shouldn't be too hard… 🙂