The sweet smell of Almond Verbena drew me out into the garden this morning. Apparently I wasn't alone. As soon as the sun began coming up, a few flies and hoverflies were sampling the nectar of the fragrant flowers.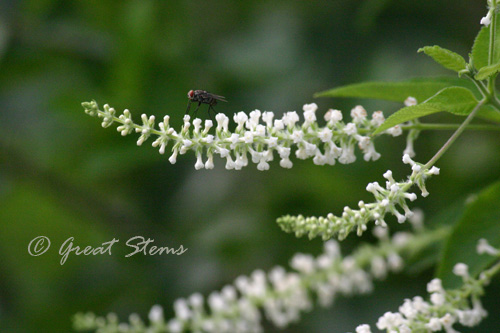 As I took in the aroma, I noticed how similar the Almond Verbena is to other plants in my garden, and I set out to match it up.
The pigeonberry is in full bloom, a lovely white and faint pink at the moment, though it will show off more pink colors before long, I'm sure.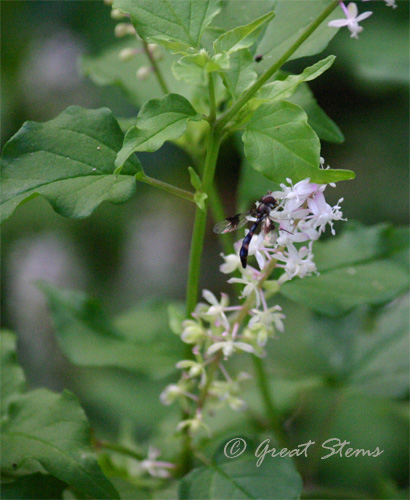 But the longer stalks of tiny white blooms of the Texas Kidneywood really match up well in size to the Almond Verbena.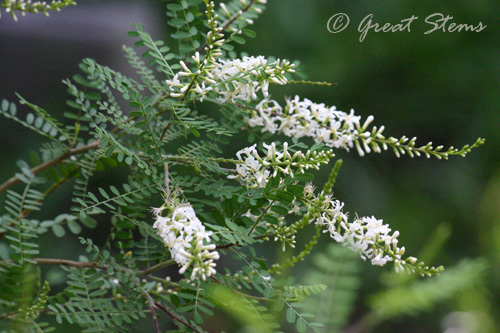 If you take a closer look at the leaves, however, they are like night and day. Whereas the Almond Verbena has lush, ample green leaves, the Kidneywood is covered in tiny leaflets.
And these leaflets made me think of the Fragrant Mimosa, which was still a baby during blooming season.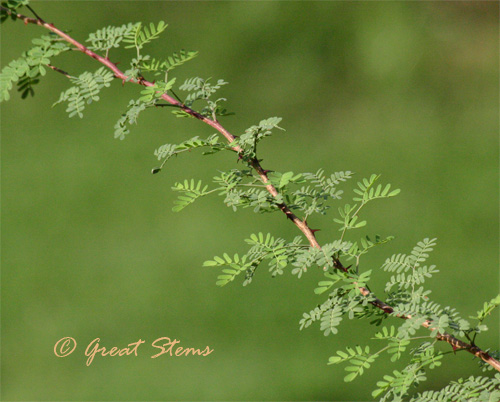 But look at those thorns!
Near the Almond Verbena is a special Tecoma Stans variety called Sangria.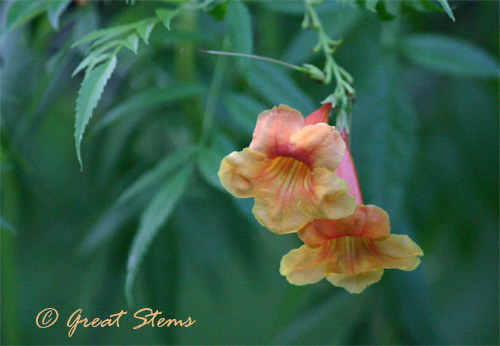 With that hint of orange in the yellow tubular flower, it looks so much like the bloom of Crossvine. Actually, my other Crossvine has the opposite color pattern of this one (yellow on the outside, orange-red on the inside), and it would look even more like Sangria were it in bloom.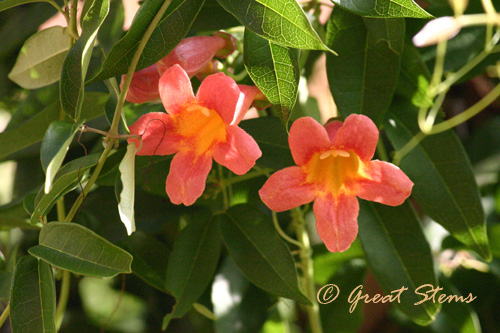 The butterfly flower of the Gaura plant is so fairy-like.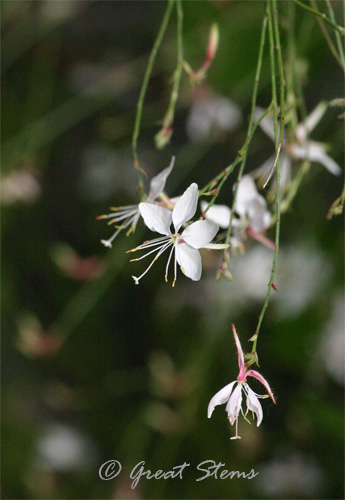 And so is that of the Mexican Anacacho Orchid. I'm so glad this little plant toughed it out and survived a term in an ill-draining location, a transplant to a new spot, and last year's terrible freeze. It seems so much happier now.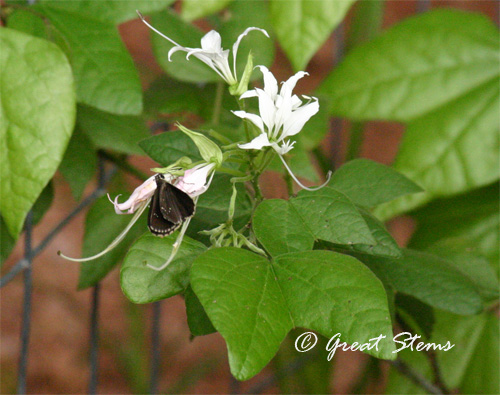 Lastly, the Cigar Plant is quite inviting to the hummingbirds with its red tube-like flowers.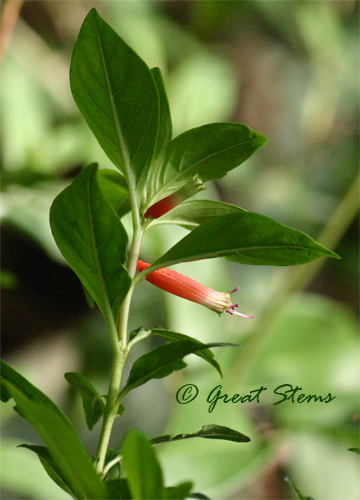 Just like the hummer magnet, Firebush.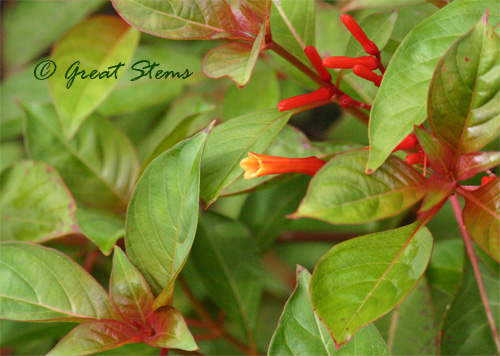 It's a small world, after all.