That might be a trick title. You've been warned. Even if only briefly.
A couple of days ago my neighbor called me excitedly to tell me about what she'd saved from her ever-naughty cat. "It's a big tarantula!" she said. Well, I'm all for saving tarantulas (and I was secretly jealous that the tarantula wasn't in my own yard — I live for those kinds of discoveries).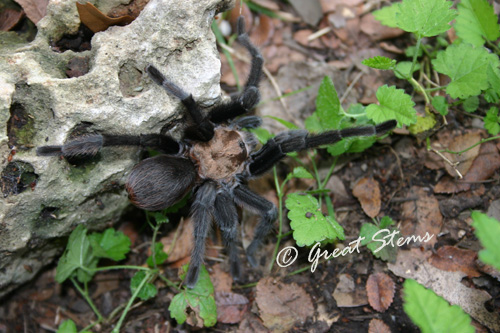 My friend brought the tarantula right over. It's a Texas Brown Tarantula, and its dark coloration is a pretty fair clue that this guy is, well, a guy. Male Texas Browns get those dark colors as they complete their final molt toward sexual maturity, and then it's off to the races! They will wander long distances until they find a lady friend, and I'm pretty sure that's what this handsome, hairy guy was doing until that ever-naughty cat noticed it. By the way, Mr. Tarantula was completely unharmed. The cat's ego might have suffered some, however, when my neighbor threw her keys at it to get it away from the spider.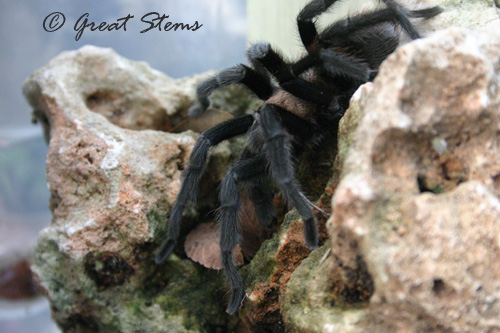 Isn't this tarantula GORGEOUS? Just look at those pretty eyes. Simply hypnotic.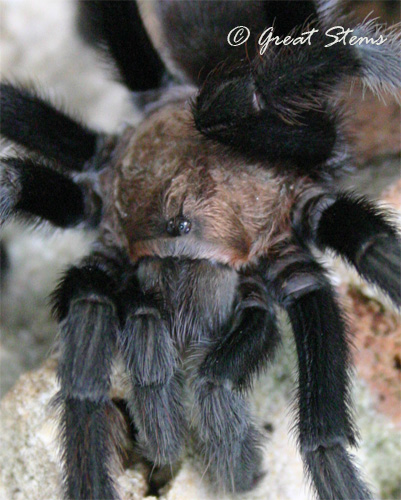 When we realized that the tarantula had probably been wandering in search of a female, we knew we wanted to let it continue on his way. Apparently males only live for a few months after they reach sexual maturity, and we wanted our guy to have a chance at getting a girlfriend. However, we invited it to stay a couple of days at our home so that my son could show it to his classmates this morning at school. And we offered it a few juicy grasshoppers — apparently it chose the largest, a brown one. The green ones had to endure a couple of days of sheer terror.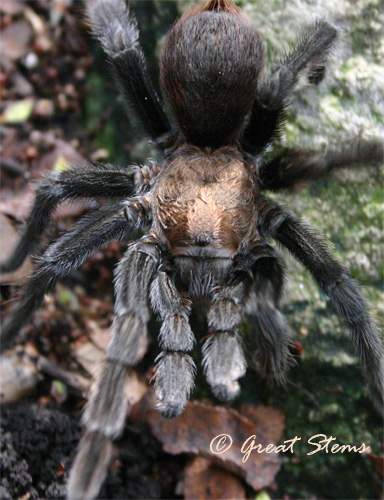 Now, I must tell you a little about the Texas Brown Tarantula. First of all, don't be scared. They can get big, yes (this guy had about a 5-inch leg span). But they are not aggressive, and that's why so many people keep them as pets. Even if they were to bite, probably due to the human's fault, it wouldn't be more than like a bee sting. No, the only two spiders in Texas that we ever worry about are the Brown Recluse and the Black Widow Spider. Tarantulas, they are just lovable furry creatures.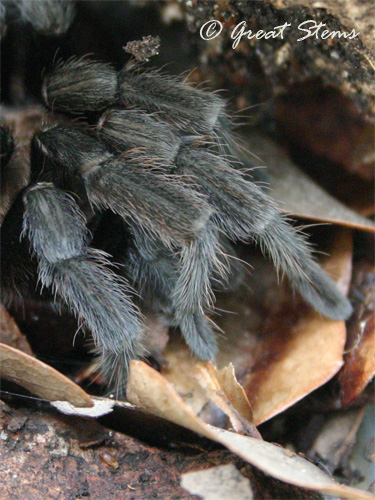 I don't know whether Texas has a state spider, but the giant Texas Brown Tarantula fits right in with any number of our "Big" mottos (We grow 'em big in Texas; Go big or go home; Everything's big in Texas; and so forth).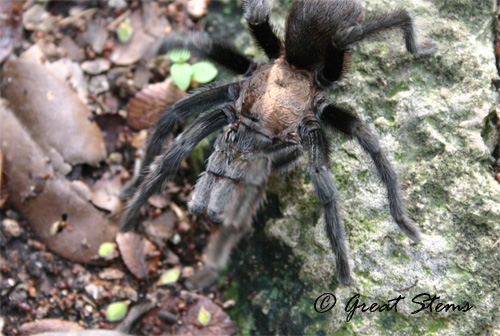 The spider was quite calm and nonchalant throughout its stay, and when we released it, it just started up its traveling once again — in no hurry, just at a nice steady pace. I love watching the way it moves its legs.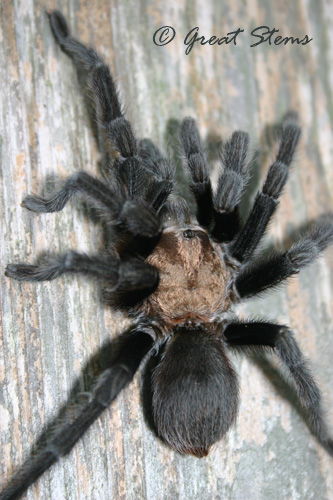 It walked right past a toad (the tarantula was larger than the toad, in fact) and began crawling up the fence. Never stopped (boy, that toad did, however). Just climbed right over, and right back down the other side. Good luck, Cassanova!