I love trees. I love listening to the rustling of the leaves as the wind blows through them. I love the way sunlight gleams through the branches as you look up into the canopy. I love watching birds chirp down at me from above and seeing the amazing grip that squirrels use to dart up a tree trunk. I love the different textures of bark and the way insects climb trunks like they are on a little pedestrian highway. And I love the green, green leaves of trees and the way the veins and shapes make each leaf unique. But of all trees, at least those in Texas, I have a very favorite one. Meet Anacua, or Ehretia anacua.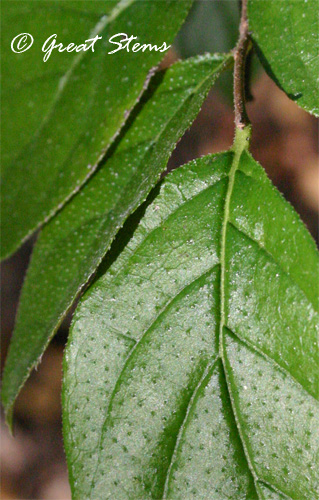 Anacua has another name. It's often called Sandpaper Tree, because the leaves of this gorgeous plant are very, very rough. It's actually a very pleasing roughness, if that makes sense — those who are tactile-oriented will know what I mean. This plant is FUN to touch. You can see the little bumps on the leaves that contribute to the sandpaper-feel.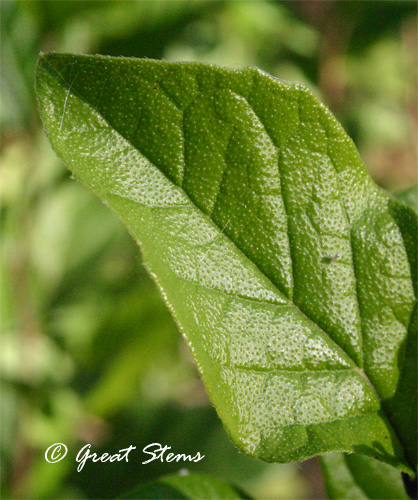 Anacua is native to Mexico and Texas, and its northern range is central Texas. Farther north, the tree freezes back in the winter. But if you ever have a chance to come visit this area, seek out an Anacua — it is so worth it just to touch the leaves. That's how much I love this plant. In the meantime, go get a bit of medium-grit sandpaper, close your eyes, and give it a rub — that's pretty close to how these leaves feel.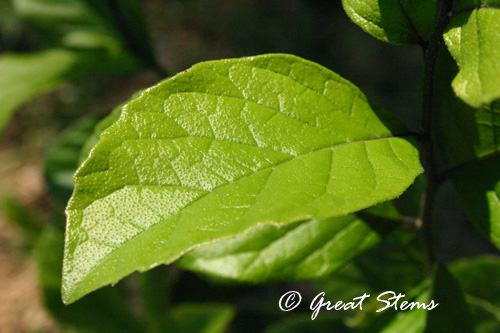 My trees (I have two now) are only about 3-4 feet high, so it will be awhile before I can show them at full size, up to 50 feet tall. But the leaf color is gorgeous. The tree is considered semi-evergreen, replacing its leaves briefly in the spring. During the year it will produce white flowers that are a bee favorite, and later it will produce orange-colored berry-like fruit that birds enjoy. In fact, the berries are the reason the tree has yet another common name, Sugarberry. Right now my trees are at least resting spots for butterflies like this Silver-Spotted Skipper.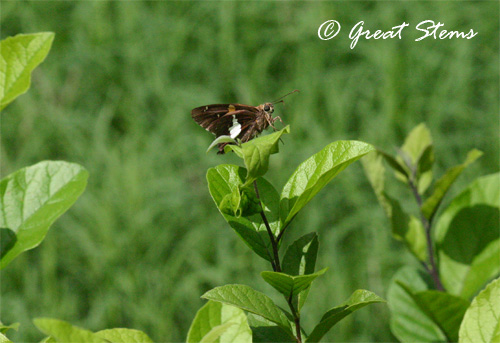 Anacuas thrive in limestone soil, by the way. Good thing I have plenty of that! Grow, little trees, grow!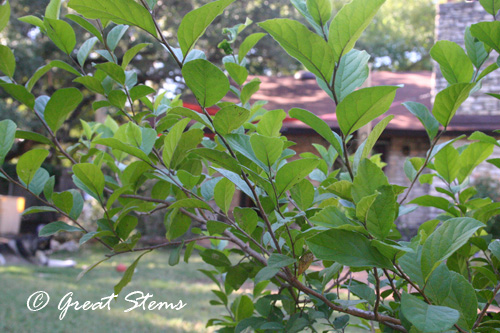 What's your favorite tree?