If you've been following the story of my caterpillars, you know that I've been awaiting the emergence of multiple butterfly species from their cozy little chrysalises.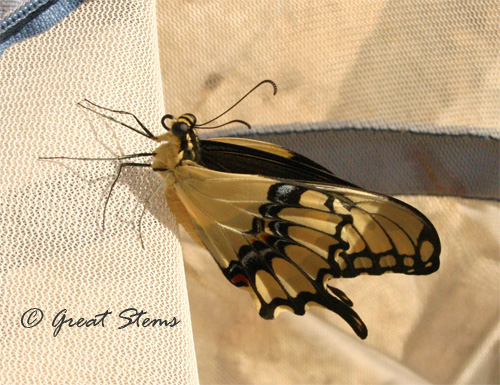 And yesterday, to my delight, I found a freshly-emerged Giant Swallowtail, wings still damp and slightly droopy. I let it dry for awhile inside the hotel until it looked a little more ready to venture into the world. Then I let it crawl onto my finger, and together we headed into the garden to find it a perfect flower for a little nectar. A Purple Coneflower seemed just the spot.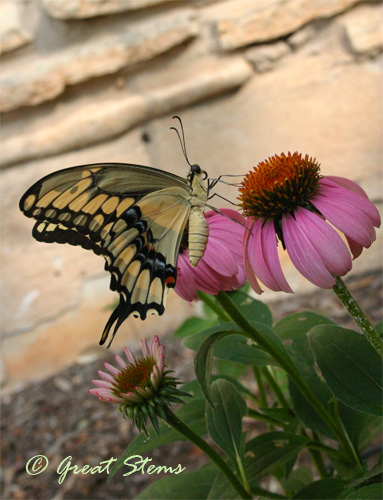 What a cute and dainty thing — this is by far the smallest Giant Swallowtail I've ever seen! I'm going to estimate it at about 4 inches wing-to-wing (the largest ones are over 6 inches wing-to-wing).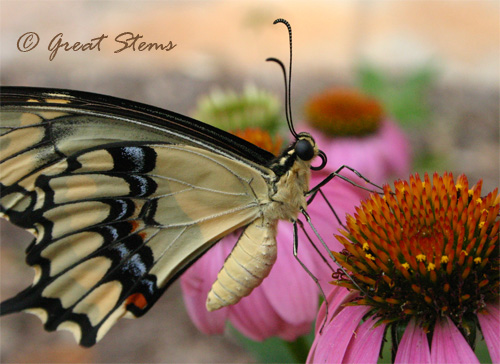 Don't be fooled by the pictures — it might look big in the images, but it's resting on small blooms.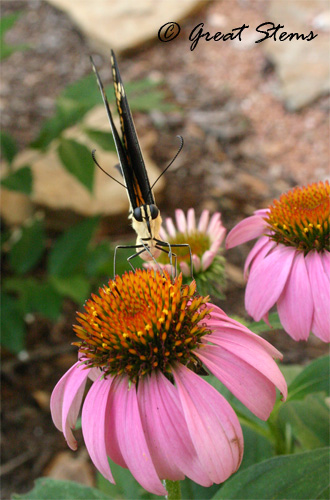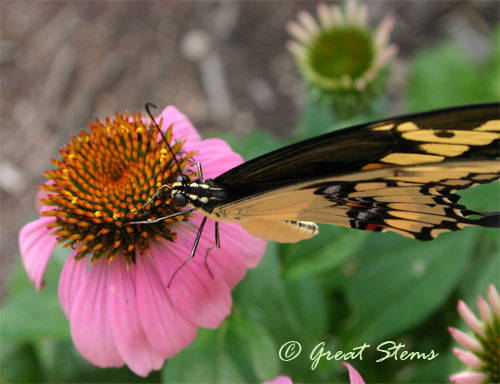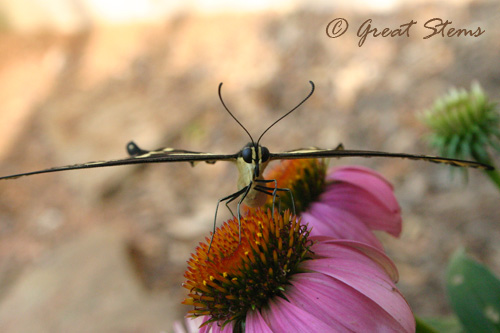 Being small doesn't make it any less than absolutely perfect.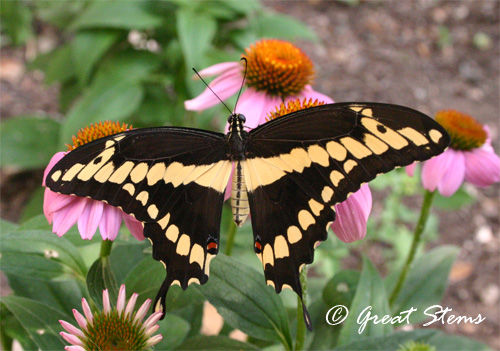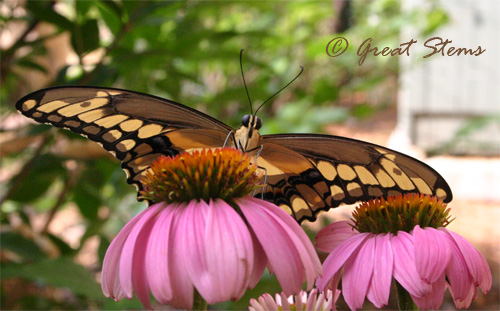 After a few minutes, I watched the butterfly take its first flight. And just like that, it was gone!
Our latest Gulf Fritillary emerged the day before the littlest Giant.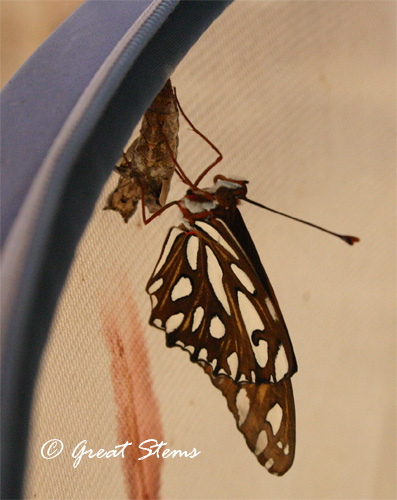 Do you see the red stain on the mesh? That's liquid metabolic waste, or meconium, leftover from the pupal stage — the new butterfly expels it after leaving the chrysalis. I'll have to clean the mesh with care — I don't want to accidentally wash off one of the other chrysalises inside the caterpillar hotel.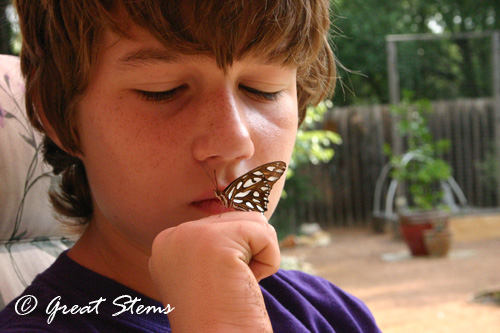 Moments shared with a butterfly are priceless.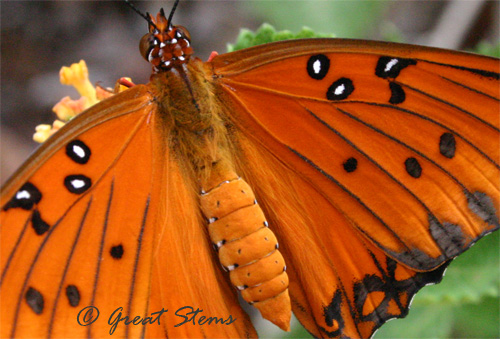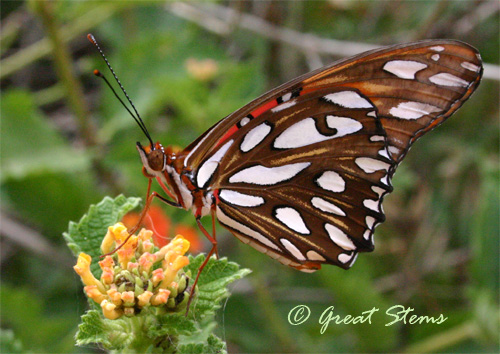 We still have lots of chrysalises and hungry caterpillars in the hotel. It's a good thing I have no immediate vacation plans. The Two-Tailed Swallowtails haven't yet emerged — I fully expect them not to do so for a few months, at least. How surprisingly different butterfly species can be!