Despite our amused annoyance that a squirrel family is squatting in our new-and-improved owl house, it's hard not to be heart-touched by the curious and playful little babies. They've been growing fast and are already peeking outside and trying to figure out how to safely get out of the house.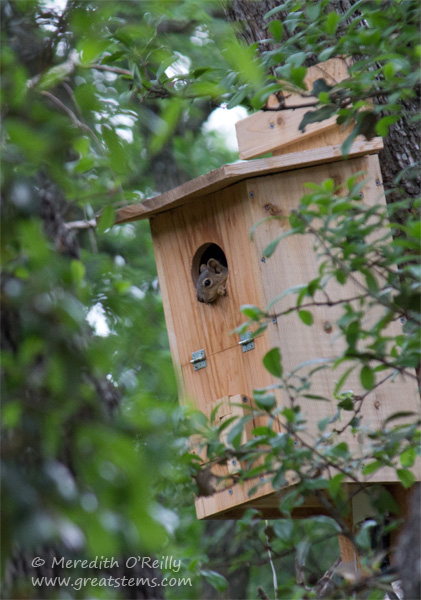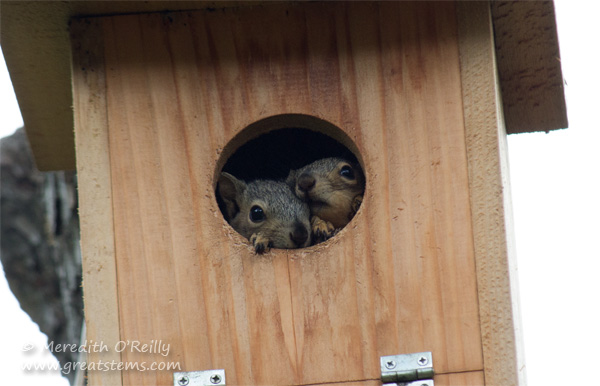 They also seem to share the window a little better than last year's owlet siblings did.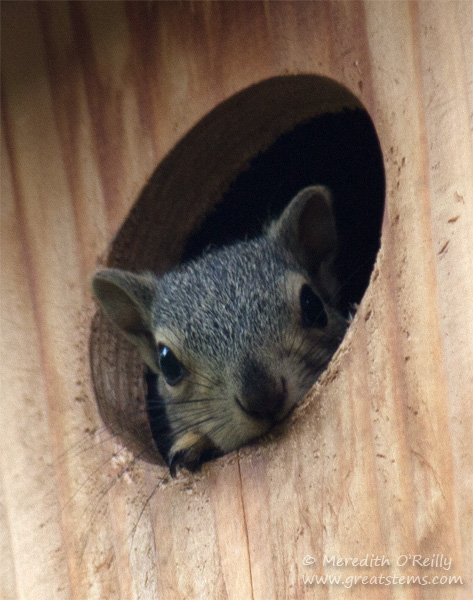 I just wish they wouldn't chew on the box!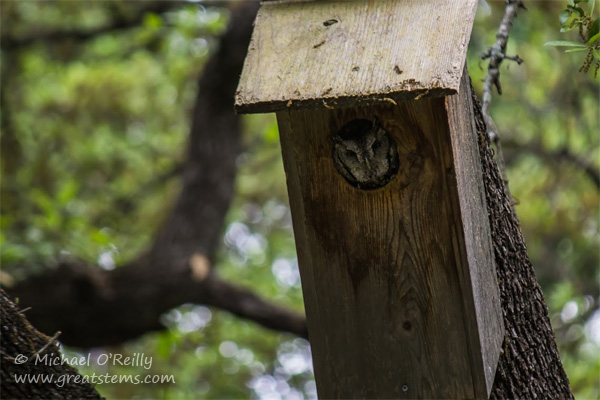 The latest exciting news is that we have officially confirmed that we do indeed have an owl family in the older owl box, which we had moved to a different tree last fall. Unfortunately for us, though, it's the one without an owl camera inside, so we have no idea yet how many babies are inside. But the fact that we see Mama Owl regularly now means that the babies must be big enough that she needs a window seat. It's going to be harder for us to view the owlets as often as in years past — this owl box is wayyyyy in the backyard. But we'll try!