Despite the Daylight Saving Time change last weekend and the first day of spring arriving yesterday, a bitter wet cold arrived in Austin this weekend, giving us another freeze to delay the planting of many veggies and the possible demise of newly budding trees, shrubs, and flowers.
It was so cold and wet yesterday that the Hill Country Water Gardens annual Garden Sale, usually having long lines of customers waiting to check out, was virtually empty, and doorbuster sales were being extended.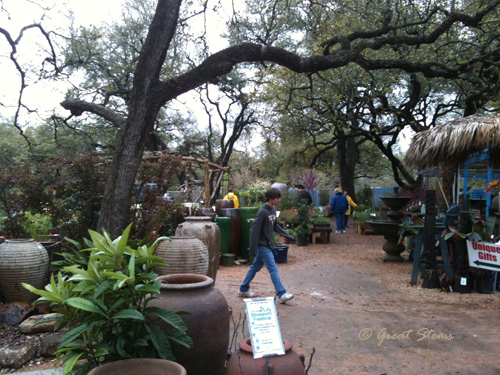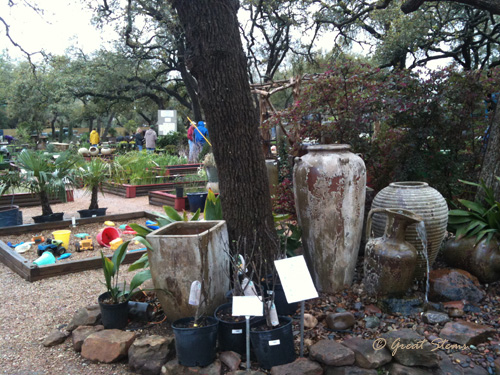 But today the sun is back, and though the wind is exceptionally gusty and cool, the plants look happier. I know my husband will be happy to stop having to move plants into the garage with more cold weather.
Our new birdfeeder is a hit with the birds. The dome is adjustable, so in theory I can set it to make it difficult for doves and squirrels to reach it.So far it's been fairly successful.
— Carolina Chickadee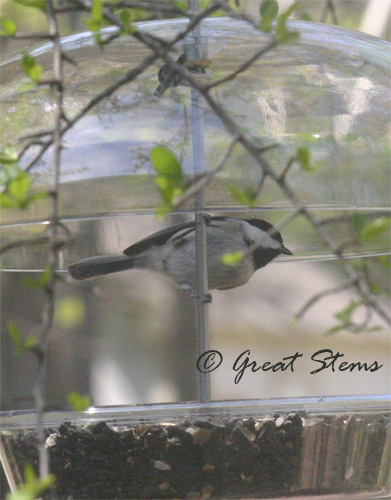 — House Finch couple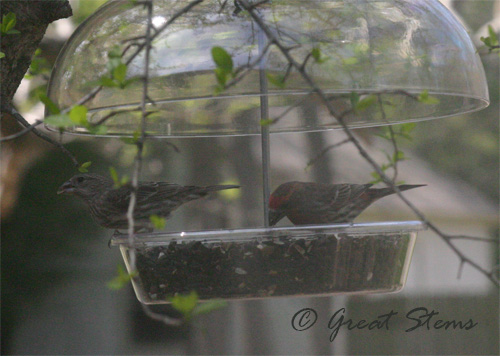 — Northern Cardinal couple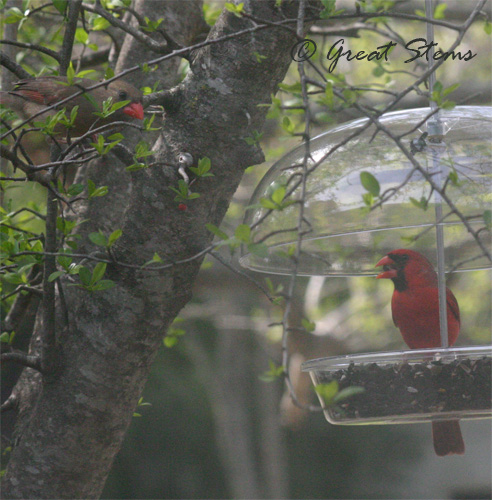 Titmouse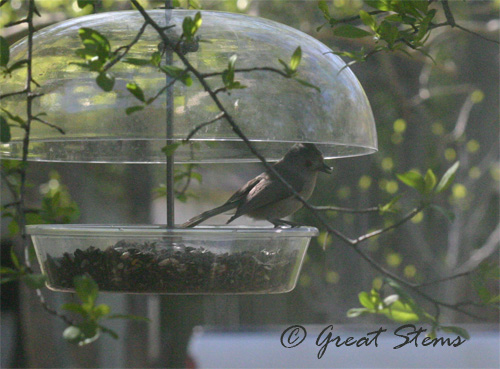 I've only seen one dove make it in, and it didn't seem very comfortable. Mostly the doves have been content to search for extra seeds in the leaves below.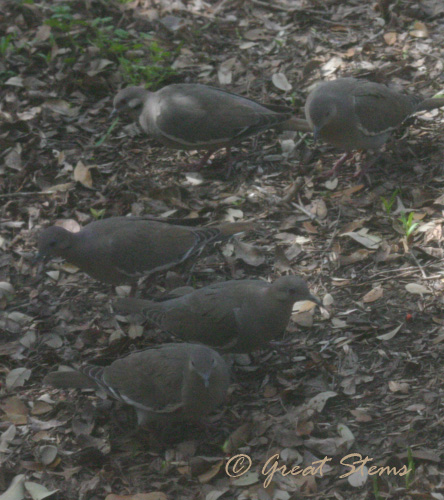 The pictures are dark and grainy because I've been using a zoom through my study window. My cats have been joining me at the window, hovering and staring and going through all the motions of tail twitching and stalking, probably wishing 600% that there wasn't a big pane of glass between them and said birdies.
I'm not sure why the birds seem to love this feeder so much more than the other feeder, which still gets frequent visitors, just fewer. Maybe it's the style of the tray feeder, protected by a dome. Maybe it's because of its location near a birdbath, which also gets much more attention now. Maybe they like the tree it hangs from. Maybe they like that the doves can't use it as easily.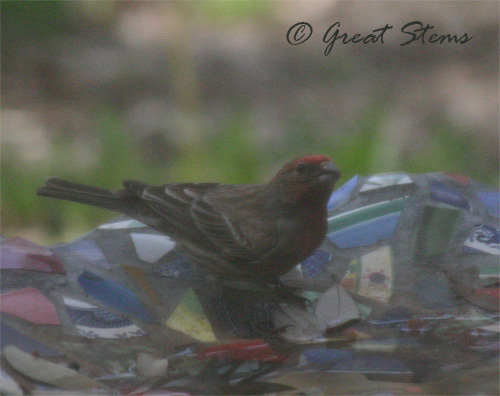 A squirrel has been a little more ingenious, so I'll tweak the height a little more after I enjoy the comedic activities of these larger seed-feasting gluttons.