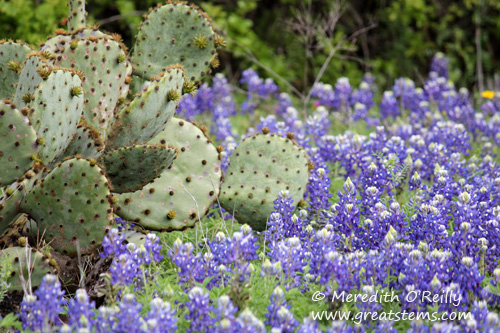 Over the past three weeks, I've been lucky enough to head out to the Hill Country a few times to see the beautiful Texas wildflowers blanketing fields and roadside edges in color this spring. They have been a most welcome sight, as last year the drought meant there were almost no springtime wildflowers at all. Thank goodness for the little bit of rain we've had.
Take a walk on the wild(flower) side with me…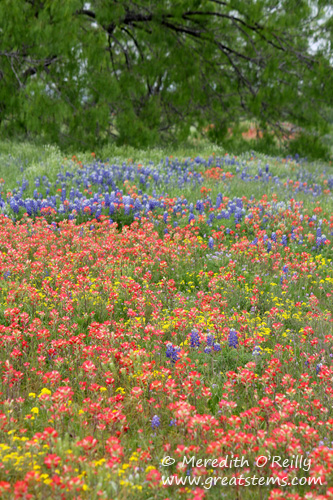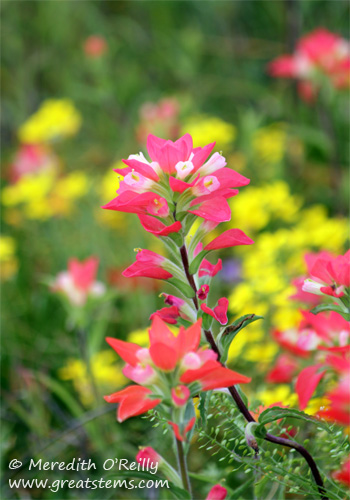 Indian Paintbrush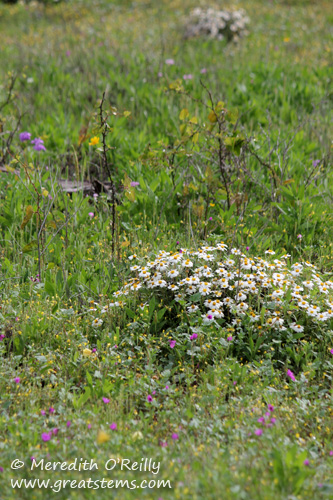 Blackfoot Daisy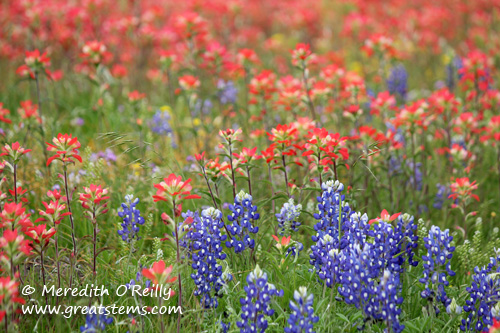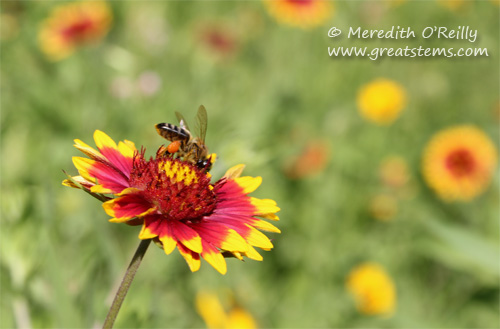 Firewheel, or Indian Blanket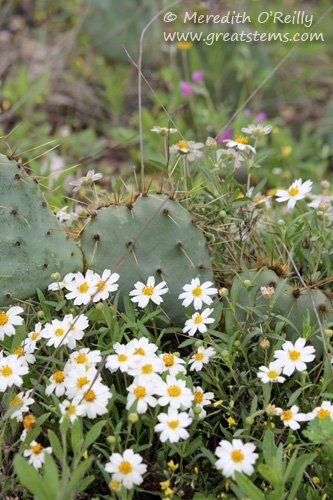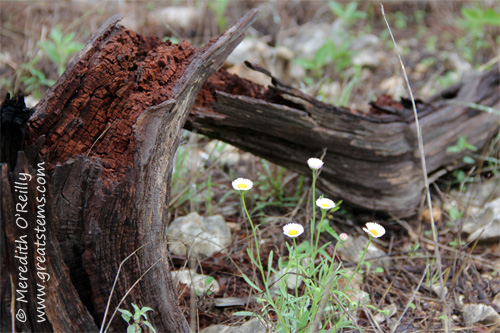 Prairie Fleabane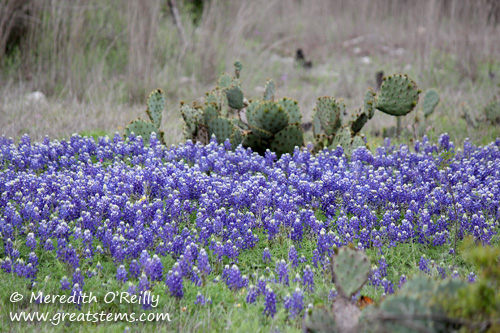 Texas Bluebonnets, our official state flower, with Prickly Pear, our official state plant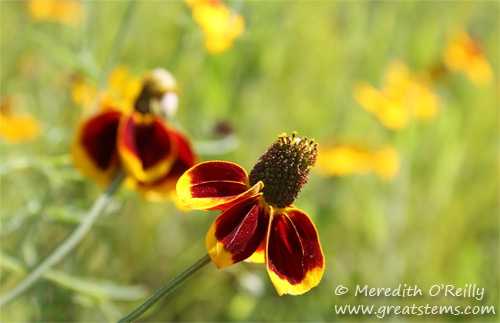 Mexican Hat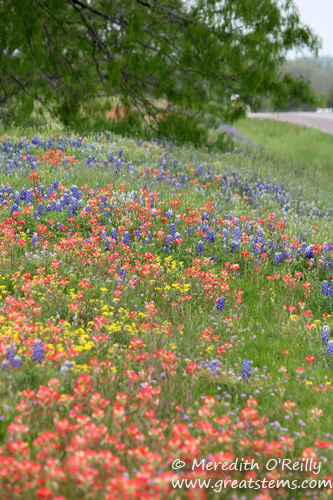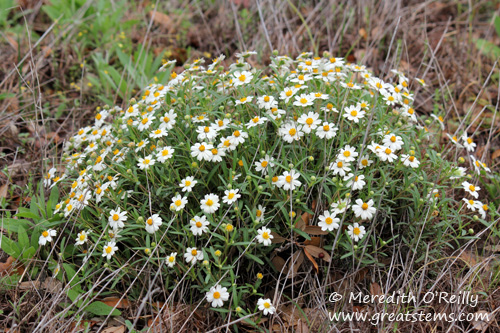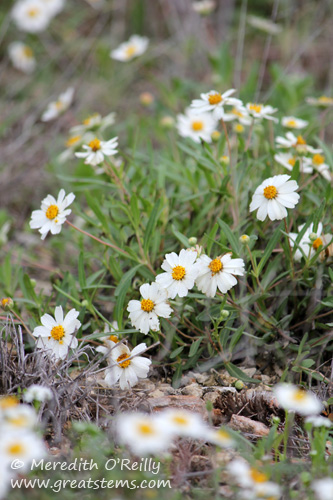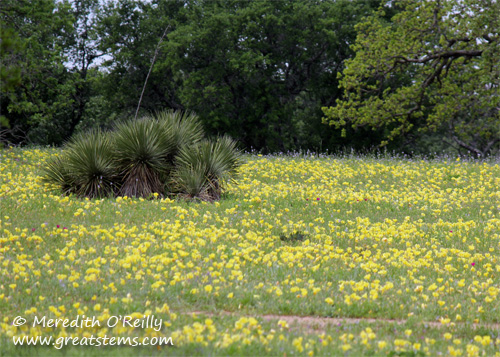 Missouri Evening-Primrose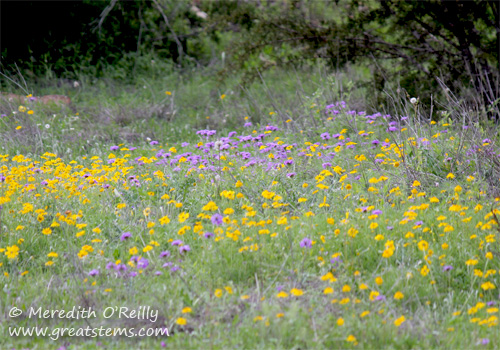 Prairie Verbena and Coreopsis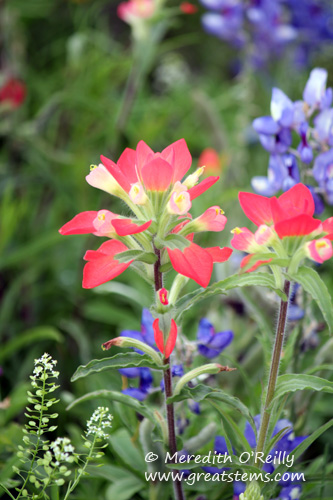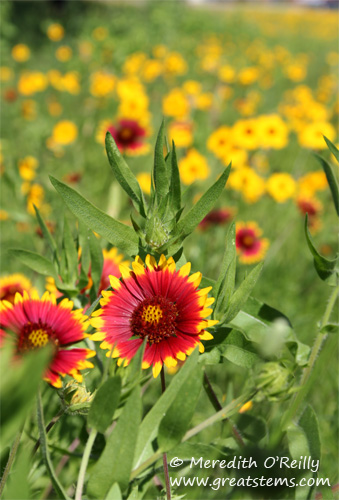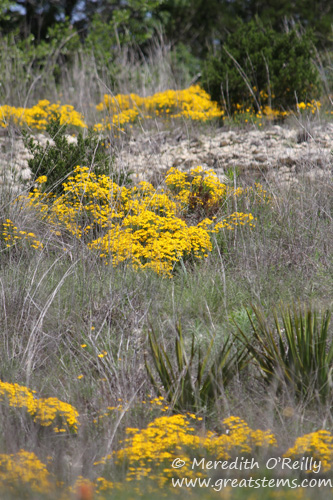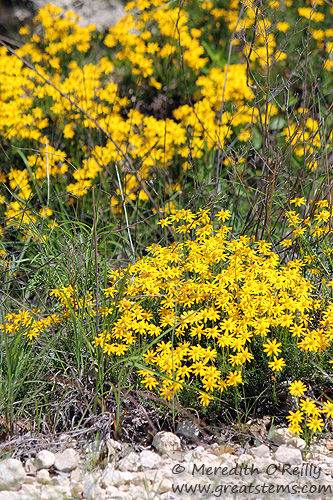 Damianita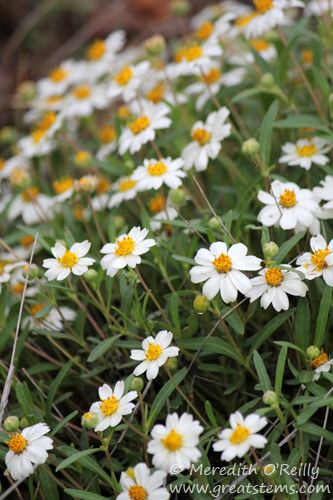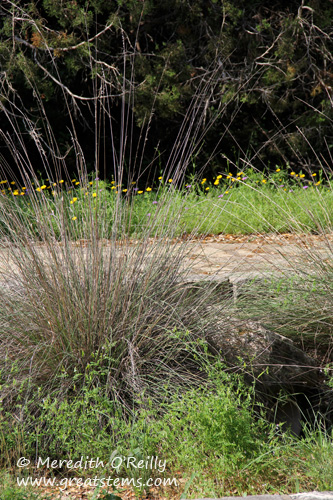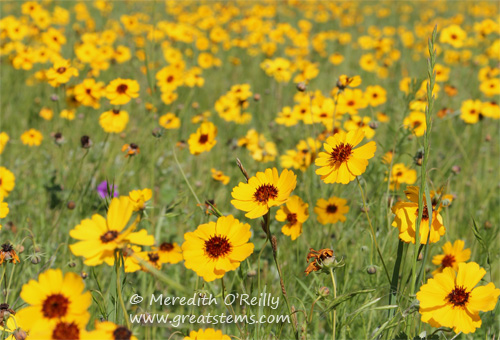 Coreopsis
Texas is beautiful all around, but never more so than in the spring!
—————
End note: Our state is having a terrible time with an invasive plant called Bastard Cabbage, or common giant mustard (Rapistrum rugosum). I had to drive quite a distance to find pristine pockets of wildflowers in the Hill Country, for vast areas have become covered with this awful plant, which originated in the Mediterranean and thrives in the same places and soil our wildflowers do. But then it takes over with its long tap roots, large size, and prolific seeds. I opted not to show a picture of the Bastard Cabbage (my son calls it "Bad Word" cabbage) so as not to taint my post with its presence. I'm mentioning it only because I worry about the trouble our wildflowers are having!