I've been posting so much on Texas habitats that I realized today how much I miss blogging about my garden — after all, it's my baby. But soon, soon — for now I have one more Austin locale to share.
A bit of history — for many years, Austin's airport resided fairly close to downtown; it was the Robert Mueller Municipal Airport. It closed in 1999 with the opening of the Austin-Bergstrom International Airport, and the old airport sat untouched for many years. Today it has been replaced with a new community, including shops, homes, and parks, and it is home to the Dell Children's Medical Center of Central Texas. Of course, this is a commercial development (Mueller), so I'm not going to chat it up too much, but I'd like to say that I appreciate what I saw in my visit to the demonstration garden last weekend (yes, along with Hornsby Bend and Rockport — I told you it was a busy weekend!).
Basically, the concepts are simple — think green and sustainability. Builders and developers are making use of recycling, solar energy, native plants, high numbers of trees in parking lots, commuter service, bike paths, and more. In partnership with the Wildflower Center, large areas have been preserved as natural habitats, and homeowners are encouraged to plant native plants, educated with beautiful and/or wild examples shown in the community's demonstration garden, prairies, and ponds.
Enjoy the tour, a bit of a zoom-in/zoom-out look!
Damianita and Prickly Pear…

Gregg's Dalea…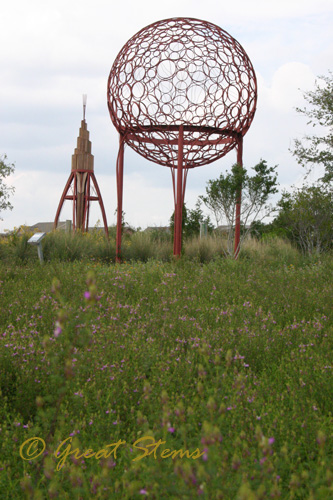 Prickly Pear, Lindheimer's Muhly, Salvia, Lindheimer Senna…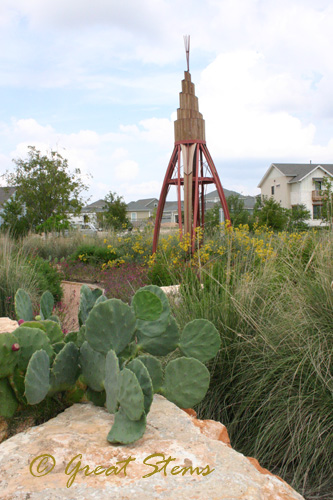 Lindheimer Senna…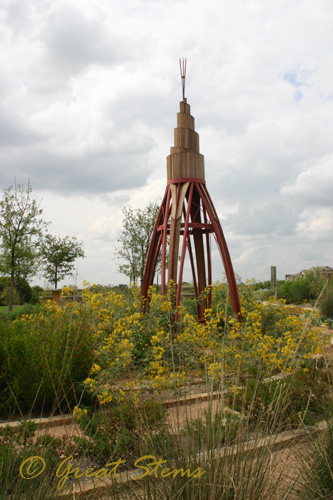 Flame Acanthus, Lindheimer Senna, Salvia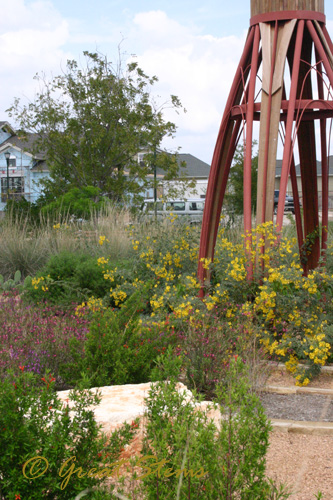 I fell in love with this mixture of Salvia greggii colors.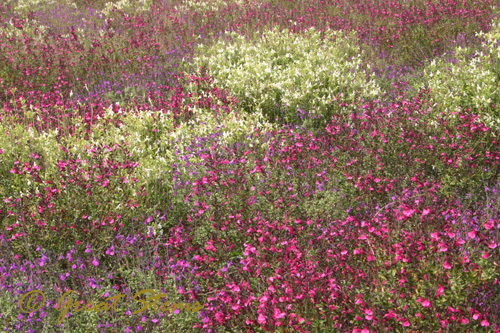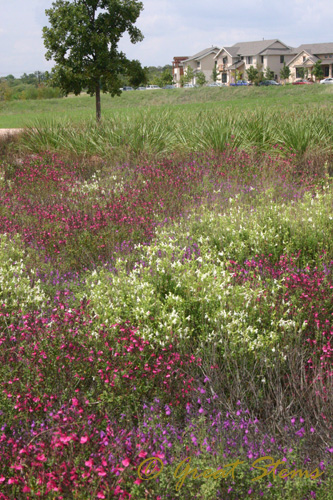 Inland Sea Oats in front of American Beautyberry…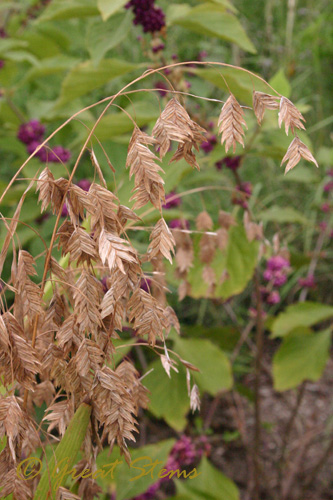 Walkway under Desert Willows…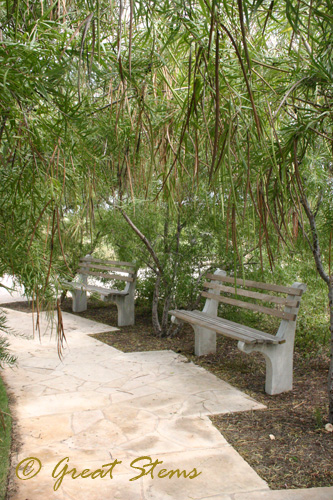 A view of the three ponds, surrounded by native grasses…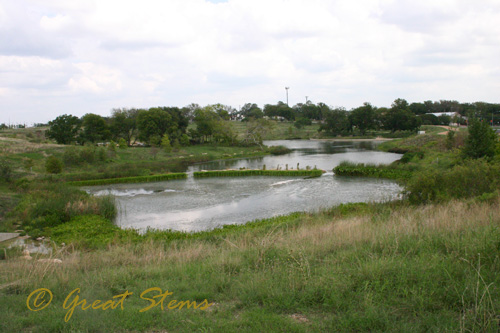 One of the grassland prairies…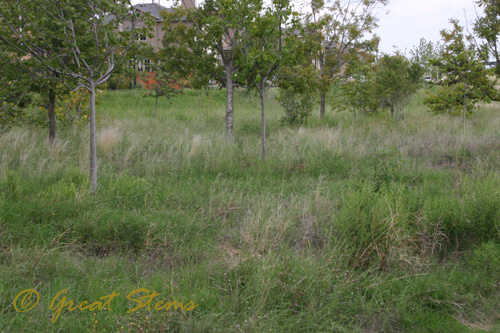 Among the walkways in the demonstration gardens, native plants are all sorted and identified in lists, and the plant species are far more numerous than I've shown in these photos — this is just a sampling. In addition, there are signs that teach about certain aspects of native gardening. What an excellent way to educate residents and visitors about plants they might like to grow!
Given that this area was once an airport and was destined for development of some kind, it is nice to see such strides toward thoughtful, green building and the restoration of native plants in place of the parking lots and runways I remember.