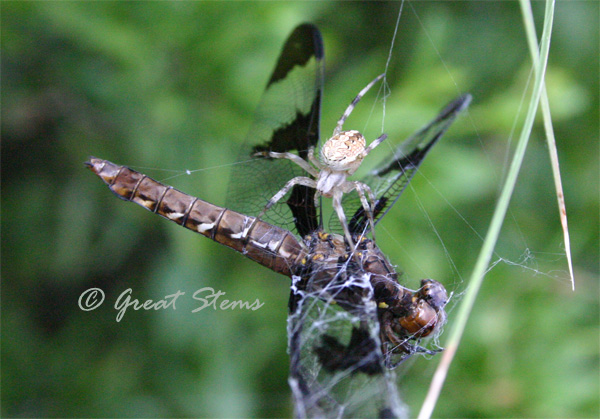 Winner: Spider
I've been talking a lot about the nature of nature lately, and yesterday the garden presented me with yet another example, again making me ponder my emotions in relation to what happens in "the real world."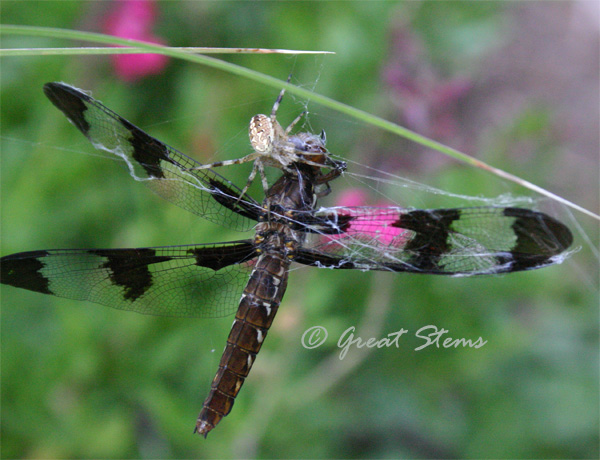 As excited as I've been watching the dragonflies and damsels zoom about my garden, I had mixed feelings about seeing this Spotted Orbweaver, possibly a Western Spotted Orbweaver, with its captured prize, a female Common White dragonfly. Two predators, both beneficial in a garden, but only one could win. And the truth is, the dragonfly didn't have a chance, with her wings caught in the spider's web.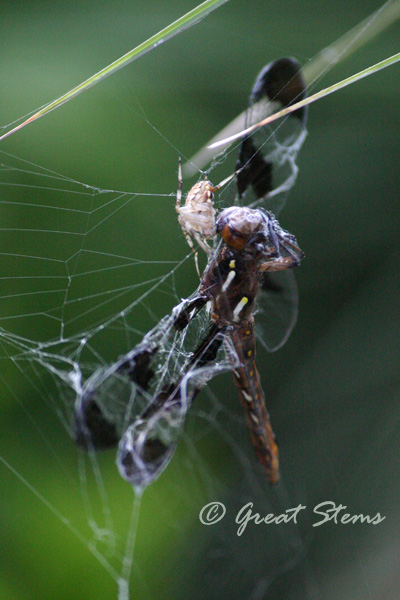 Am I sad? Absolutely. But am I okay with it? Absolutely. I just wish the timing hadn't been right after I happily followed dragonflies around for decent photos. I guess the spider was showing me how to really stalk dragonflies.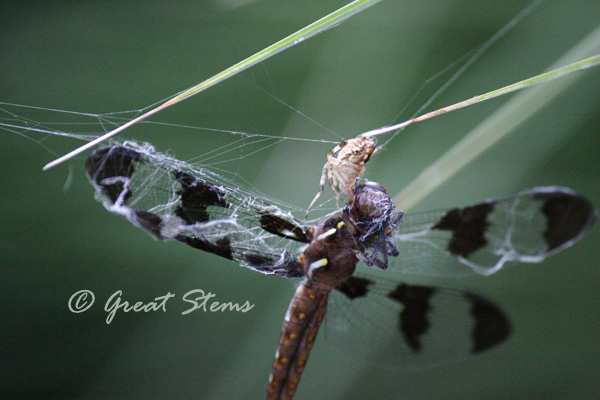 By the way, believe it or not, there is an animal in nature that does get me a little squeamish. But I'll save that post for another day, hee hee.