Our Eastern Screech Owl mama and papa are raising more babies this spring to join our wildlife family! I believe this is Papa — his darker coloration is the clue.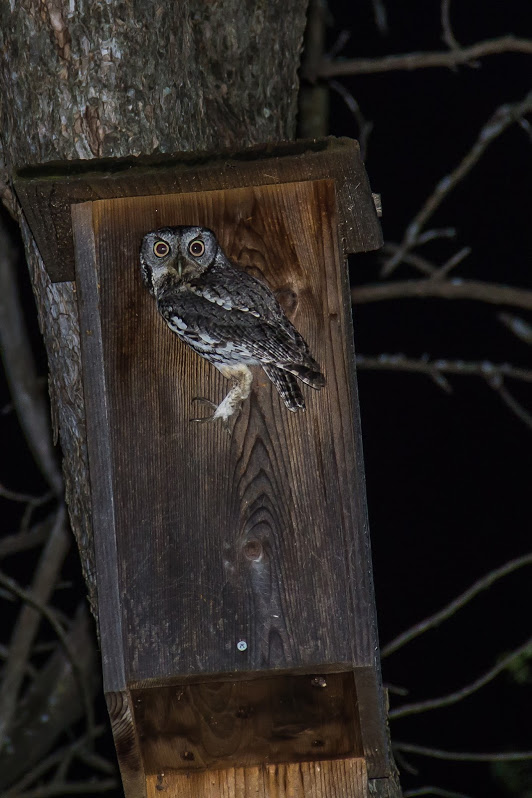 We're a little worried because we've been hearing a Great Horned Owl most evenings lately. Normally this would make me happy, but Screech Owls are sometimes on the menu for Great Horned Owls. I'd be so sad if anything happened to our little owl family — they've been with us for a few years now.
Cheers to my husband for the great photo!