In one of those wow moments, one in which you had more than your smart phone to take a picture, I happened upon a wondrous sight. These little guys might not be everyone's cup of tea, but you might just have to admit they're still pretty cool… check out these colorful larvae: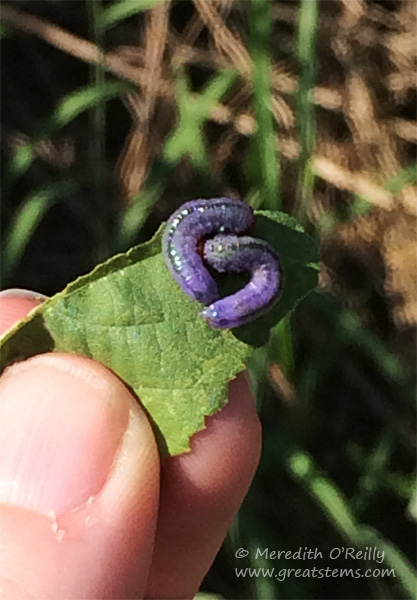 They are by gosh purple, and while they are caterpillar-like, they are not actually caterpillars. They are the larvae of certain sawflies, which are in the Order Hymenoptera (along with ants, bees, and wasps). They were munching on Indian Mallow down near Onion Creek.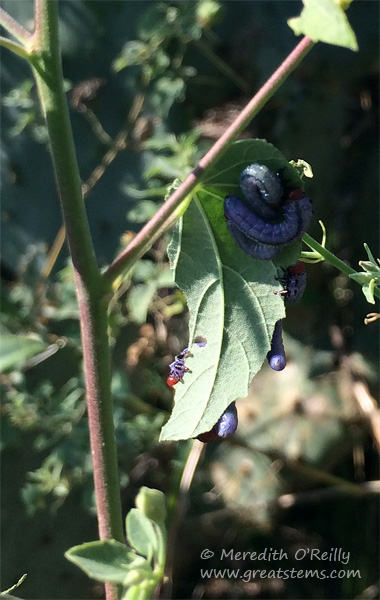 I have Indian Mallow (Abutilon fruticosum) growing wild in my backyard — I'm going to have to keep an eye on the plants for potential sawfly larvae there, too. Why? Because they are so very cool… and purple! Apparently they are not a common sight — I feel very fortunate indeed to have spotted them. Purple! Nature rocks.