For the past few years, we've enjoyed watching Eastern Screech Owls nest in our two owl boxes. Last summer, after we had to remove a box filled with swarming bees, we used the opportunity to build a new box complete with a camera for peeking inside. We had hoped that the owls would just move right in this spring, but unfortunately each time we checked the Owl Cam, we found no residents — until last night, that is. What we found was not feathered friends but instead furry ones. There's a squirrel family in our owl box. Sigh.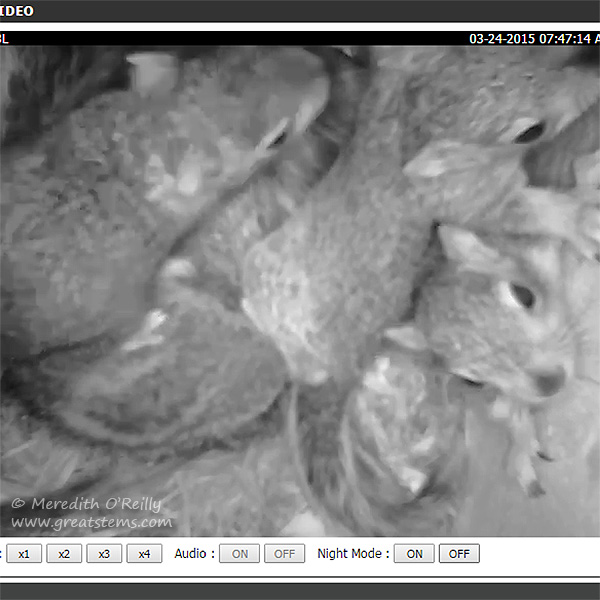 But they are pretty darn cute. As much as we would prefer the owls, we can't evict this little family of wiggling, curious critters. We can only hope that our owls have moved into our 2nd box in the far backyard (where there is no camera).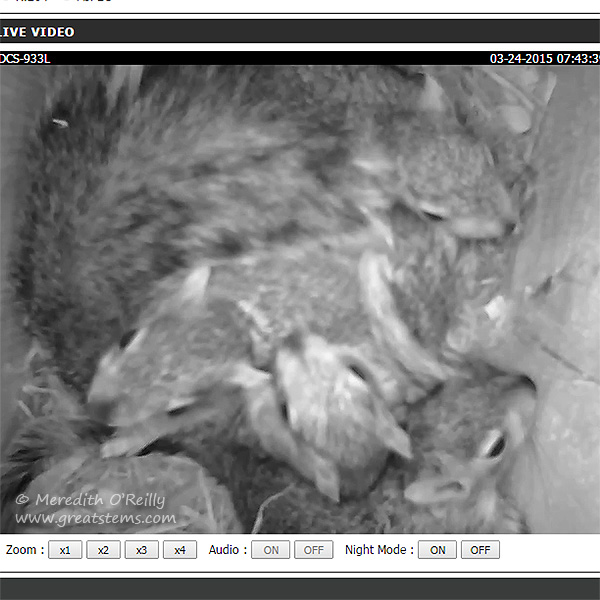 Somehow we went from a completely empty box to a full nest — these little squirrels already have their fur and have big open eyes. Clearly it had been a couple of weeks since we checked the owl cam! There are at least 4 babies in there with Mama Squirrel — possibly 5. Last night when we discovered them, they were nursing and sleeping away. This morning, they were crawling all over Mama and reaching up toward the light.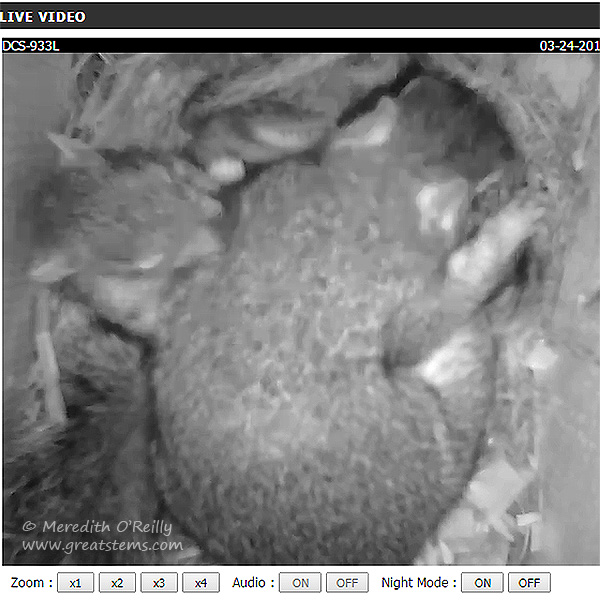 Mama was not getting any sleep, so when she'd had enough of the little ones crawling all over her, she set about to grooming each of her infants.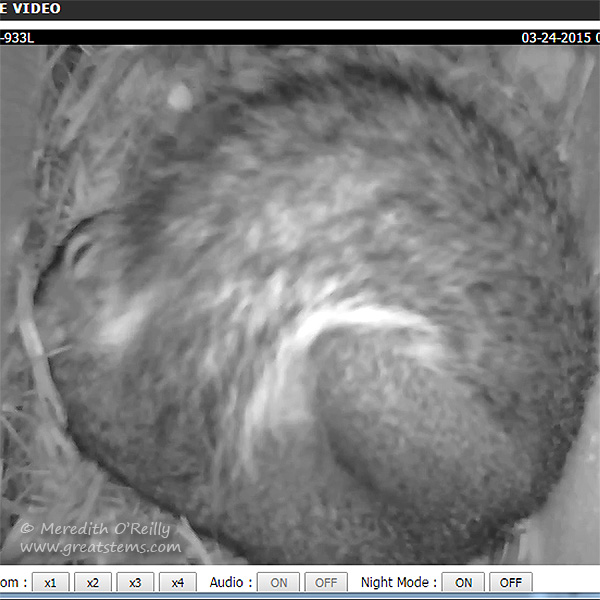 They got drowsy right away, and Mama soon joined them for a nap.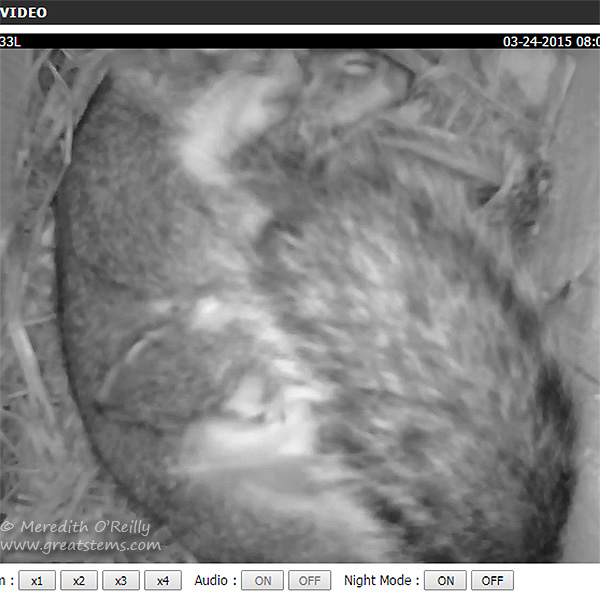 At first one little babe just refused to settle down, until it tucked itself under Mama's tail for a cozy spot.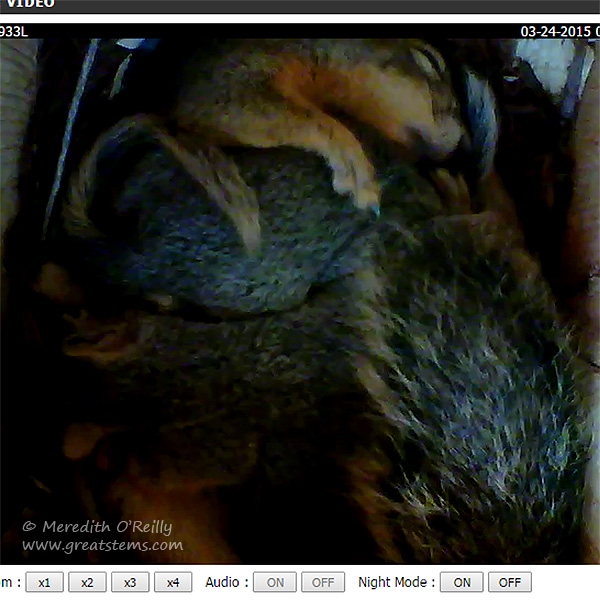 Here's a view in full-color mode. And there you have it — a new family of naughty little squirrelsies to wreak havoc at local bird feeders and drive our neighborhood dogs crazy.