Inspired by this day of love, it was a perfect time to complete a long desired project — bee boxes to provide nesting places for our native Texas solitary bees.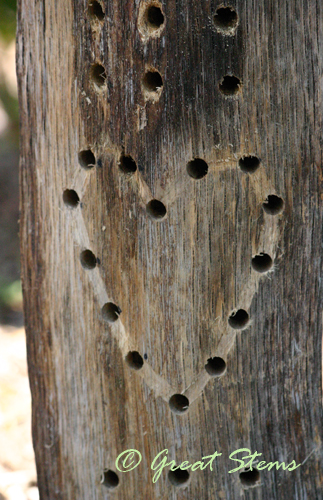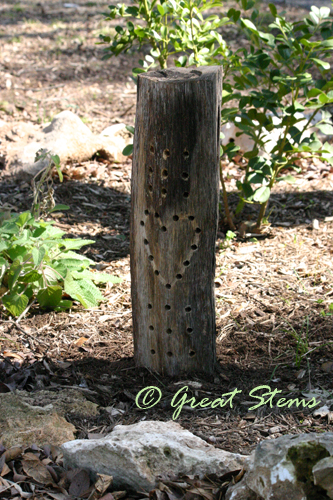 We drilled several holes into an Ashe Juniper log obtained from a friend, and since we had an extra, we decided to replace the decaying hackberry branch holding up the habitat sign with yet another bee box.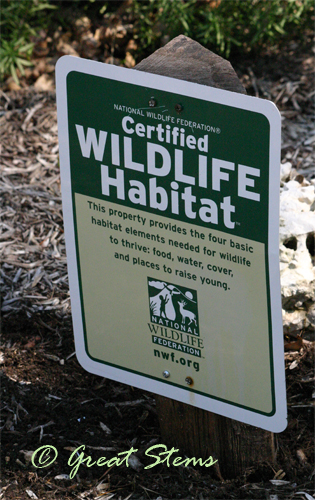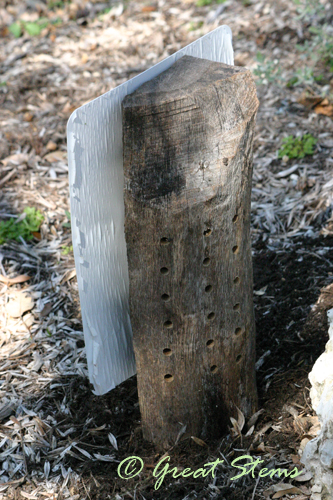 We ended up making a third bee box, this time from pine and bamboo, the latter of which we cut down from the yard of our neighbor across the street. She was quite willing to share, as she loathes the bamboo that is encroaching into her lawn from the house next to her.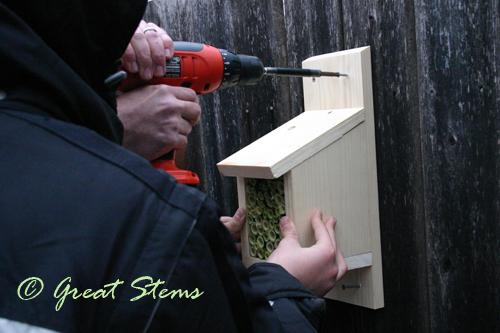 But won't it make such a nice resting spot and nesting spot for little bees in need?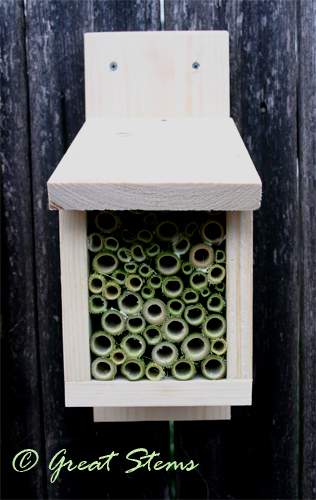 I heart bees. Thank you, hubby, for making these boxes for our little pollinating buddies. Happy Valentines Day, everyone!