"Sustainable" — it's the new catchword and the new black. It's a word I'm trying to reiterate over and over again with my family, and now that I'm leading a big habitat project at our elementary school, it's a term I'm making sure our students know, as well.
Doves, mind you, don't seem to understand the word "sustainable" nor the word "reduce," the little wasteful gluttons. But on occasion, they do lend themselves out for a nice winter picture, so for the moment I'll forgive them.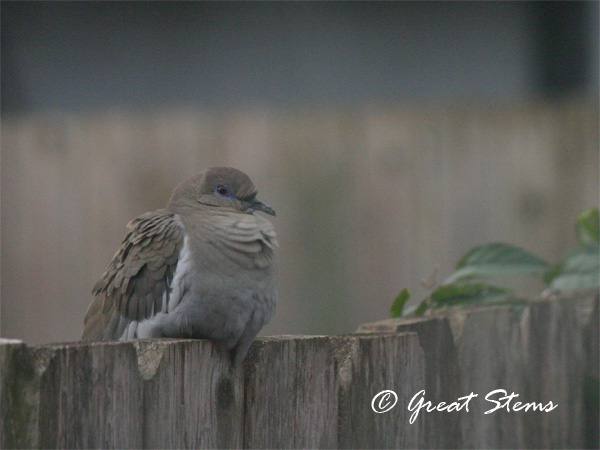 It warms my heart to see how many bloggers are spreading the word about environmental care by encouraging fellow bloggers to think, act, and make lifestyle changes in regard to taking care of Earth. Suzy at HipMountainMama is leading One Small Change, Dee at RedDirt Ramblings recently hosted a reel mower giveaway, and Jan at Thanks for Today has established the Garden Bloggers Sustainable Living Project.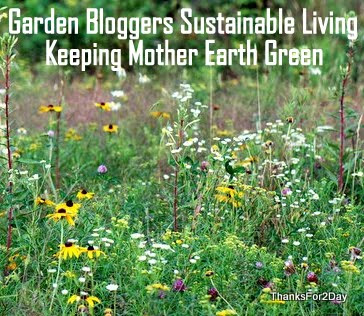 This post is multi-purpose. One, I need to report on my One Small Change progress for January and February. Two, I want to partake in Jan's Sustainable Living Project, and three, I want to share all these bird photos I just got this morning! I've been trying to find woodpeckers in the trees for months, and I was shocked to finally see one — at our birdfeeder!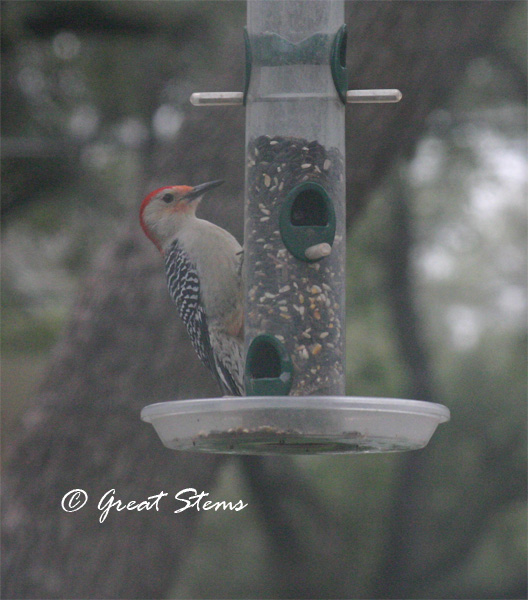 Taking all these shots, I was reminded that our kitchen window could really stand a good vinegar wash.
In my own garden, as many know, I'm dedicated to planting as many drought-hardy Texas native plants with organic methods as I can. My plants are like my children — I want to nurture them when they are young, help them grow up big and strong, and guide them to being able to make it on their own. Someday, we might move away from this house, and if my plants aren't able to survive without care, they might not make it. I also long to be lazy — the better my plants can establish, the less I'll have to do… one day.
My biggest project at the moment is guiding our elementary school to become a Certified Schoolyard Habitat. We're putting in a new butterfly-hummingbird garden as Phase 1, and the list of Phase 2 environmental projects is growing — we'll be putting a water collection system and more. Co-existing with this habitat project is another project for the 3rd- and 4th-graders — learning about wildlife habitats and then teaching the community about them through 3-D murals. The excitement over habitats is spreading fast, and I feel so good helping our students become environmental stewards.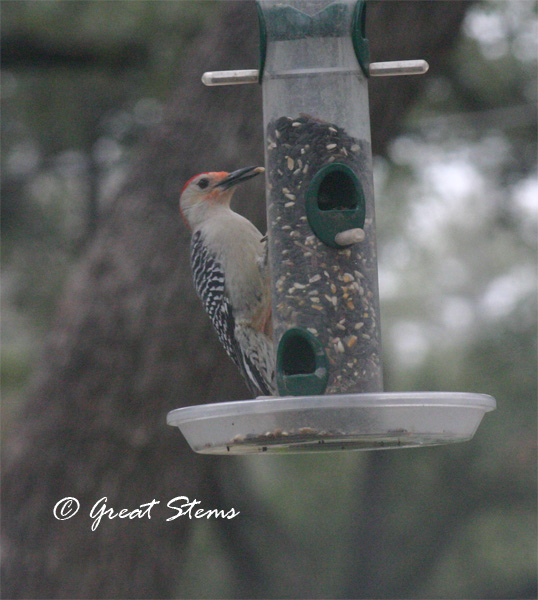 On my sidebar, I call myself green-blooded. While my blood might *look* red, especially when I cut myself on a thorny spine or do some other clumsy thing in the garden, my heart and soul are always thinking about ways to protect the environment, and so my blood really runs green. If you put on your special Super-Enviro-Power goggles, you'll be able to see it. If you don't have any, then I'll just raise my hand in a Vulcan greeting.
In January, for One Small Change, I did three primary acts for the environment: I removed all remaining nandinas from my property, sending the bushes to city mulch and throwing away the berries. I also took all our old leftover chemical products, bleach, and paint from our past to the Austin Hazardous Waste Facility, and some from two of our neighbors. We've been using natural cleansers for a long while now, and finally the evidence from our former lifestyle is gone, gone, gone. And finally, I've been learning many different organic products to help gardeners stay green. I feel more knowledgable about offering green solutions to problems in the yard. Understanding the soil food web was a big part of this. It all begins in the earth, and truly everyday is Earth Day in my book. (Officially, Earth Day is celebrated on April 22).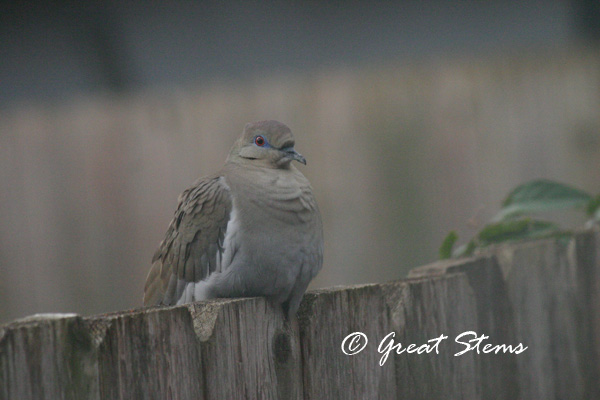 This month, my son asked us to make something for the wildlife for our February change. We are going to make a bee box or two and a screech owl house. Looking ahead to March, I think I want to train my family to open blinds daily to let the light shine in, and I want to strategically place mirrors to help get more natural light across our house without having to turn on artificial lights. There's a tendency in this family to become inert in regard to opening/closing the blinds, and the result is way more "turning on the lights" than should be necessary. Right now my study blinds are open, and the cats are on my desk watching the birds outside, and the puppy is occasionally growling and barking at the hanging plant hovering outside. No, pup, it's not an evil threat, but it would look nicer if the plant in it hadn't died this winter.
I feel so hopeful this year that Earth is finally getting the kind of attention it so needs and deserves.
Take care of yourselves and our wonderful Earth this spring, and always. And live long and prosper.
Hugs,
Meredith