A few weeks ago I hinted at my son's science fair project and showed pictures of farms we visited. Now that his project is finished, I thought I better follow up and actually tell what the experiment was all about!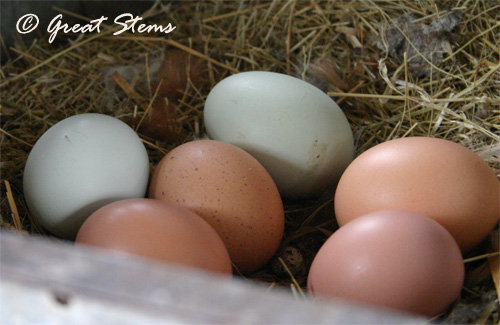 Nolan wanted to do an experiment involving eggs, so he decided to see whether there was a notable difference between eggs laid by caged hens and eggs laid by free-range hens. Because we didn't have the means to test nutritional values, he decided to look at eggshell strength. He tested the strength by seeing how much weight each upright egg could support before collapsing.
I won't go into all the details about the experiment here, but the results were clear. The average eggshell strength of the free-ranged eggs was far greater than that of the caged eggs. Because caged eggs are typically laid by Leghorns (white eggs), Nolan made sure to test eggs from free-ranged Leghorns as well, and he also got brown and blue eggs from other chicken breeds. The living conditions and diet of the hens did seem to have a profound effect on the eggs. As my son said in his project, "I hope that people will see the difference in quality of the two egg types and make wise choices when buying eggs."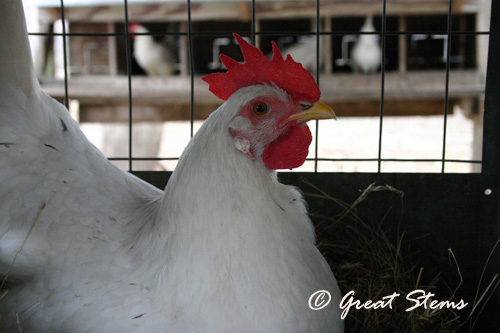 The Eggsperiment was a great project, and I'm so proud of my son! He researched the difficult topic of the stressful living conditions of factory chickens, interviewed farmers, and studied egg structure -- but what really thrilled me was the life lesson he learned from the whole project. We're still trying to eat all the leftover eggs, though -- lots and lots of eggs.