Any insects visiting our pond for a drink better best beware -- if they choose their landing spot poorly, they'll probably become lunch. Our pond, lovely though it is, is home to several amphibious lurkers, and these frogs are quite patient as they wait for their next meal.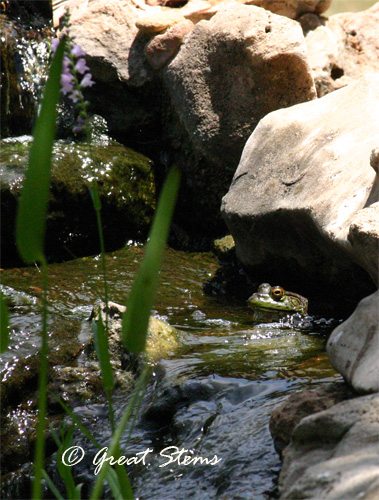 Frogzilla is our largest bullfrog, and she's clever, oh so clever. She decided that rather than attempt to catch insects by floating in the pond with the other frogs, she'd instead lay claim to the waterfall.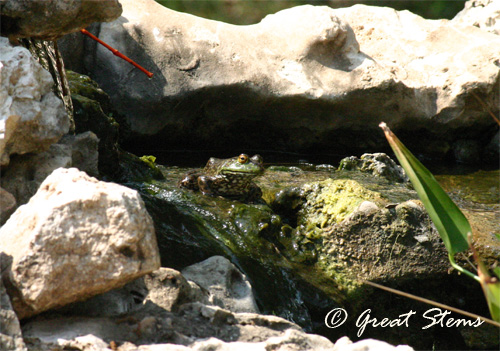 I wouldn't mind this so much, except suddenly our songbirds are at risk for being on the menu. The waterfall is a favorite drinking and bathing spot for our birds.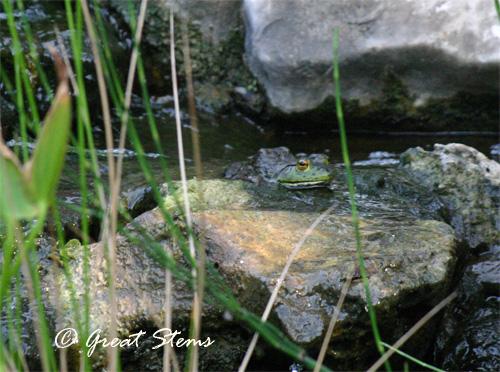 Depending on where she chooses to rest, she is well camouflaged. Sometimes I don't notice her myself, unless I venture too close and she suddenly jumps into the pond.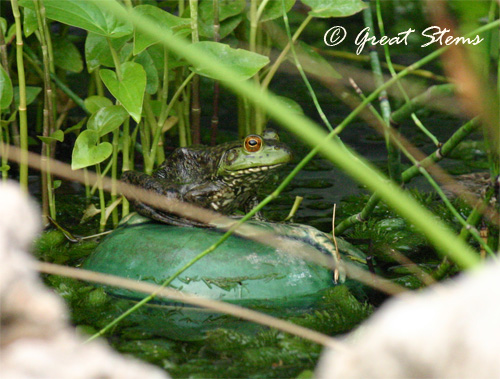 When she's back in the hot-tub pond, she takes advantage of special observation spots.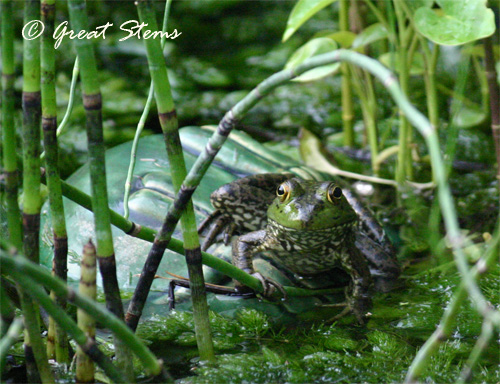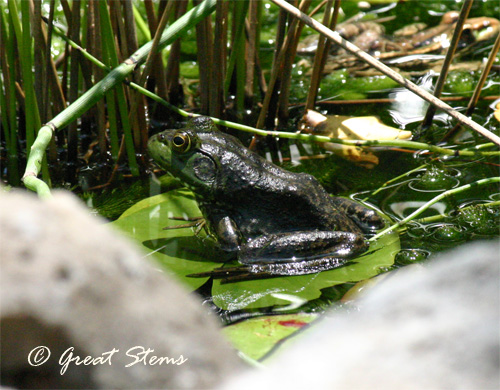 Frogzilla might be a little scary in the aquatic world, but you can tell she's been a favorite photographic subject of mine. Do you see the leopard frog with her in the photo above?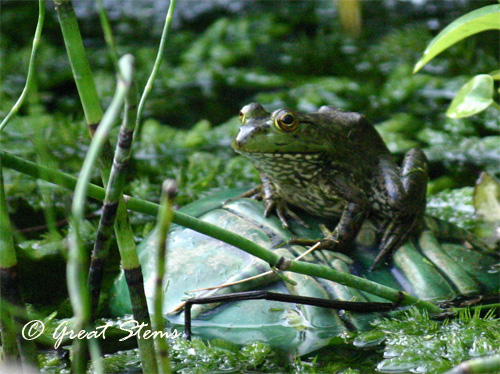 I'm so glad I'm not bite-sized.