Has it really only been a year? So much progress has been made in our first year of gardening that it's hard to believe it happened in a mere 365-ish days. Hey, I only about destroyed my back and my husband had to have knee surgery, but what does that matter when our yard is such a pleasant place to be now? (Ok, my husband just pointed out that we can't really blame gardening for our failing bodies, but it sounded good.)
What started it all? The felling of one very dead hackberry that was dangerously leaning over our house.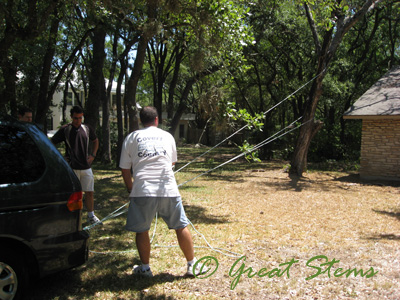 When that tree fell, I had no idea that I was about to embark on a gardening endeavour of massive proportions. But I looked around my yard and hated what I saw. It was time, after 13 years of doing nothing, to do something. Even if I had no clue whatsoever about what to do.
But apparently I figured a few things out. The rest will come when I figure those out.
Here are a few tidbits of how our outdoor world has changed. Now be warned, the overgrown state has to do with all the rain we've finally been getting -- I haven't been able to clean anything up. At least things look more green...
The backyard, before and after: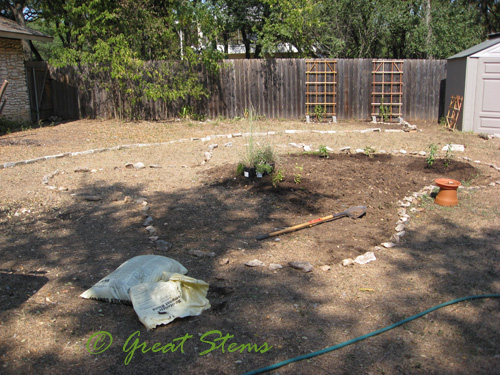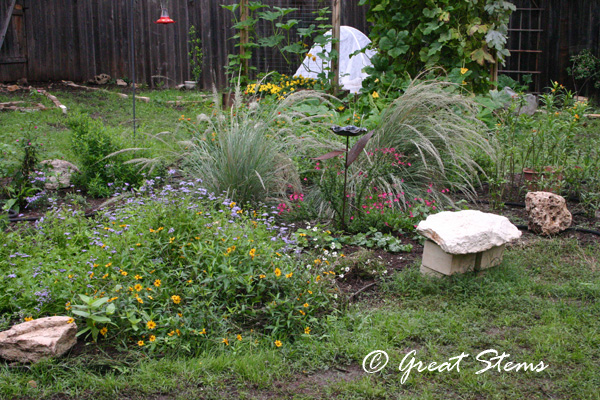 The pond, before and after: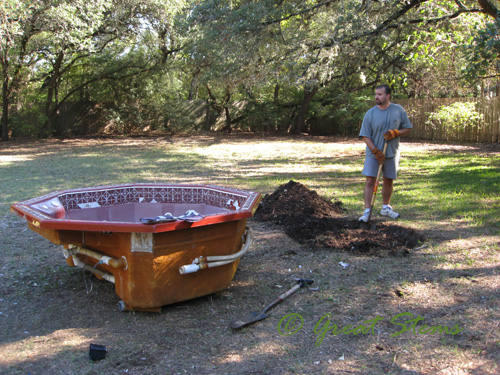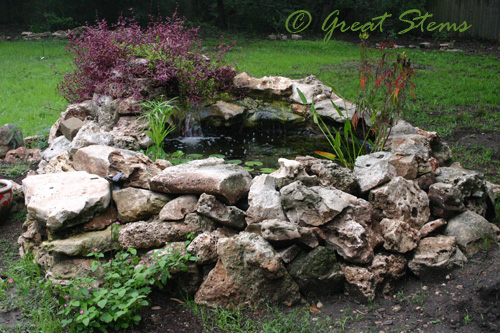 The back porch, before and after: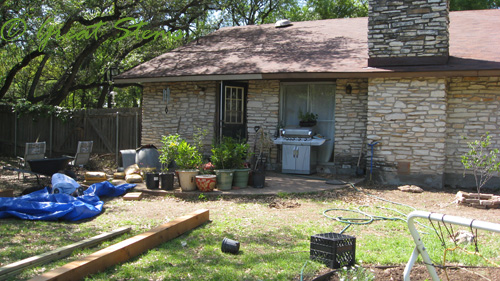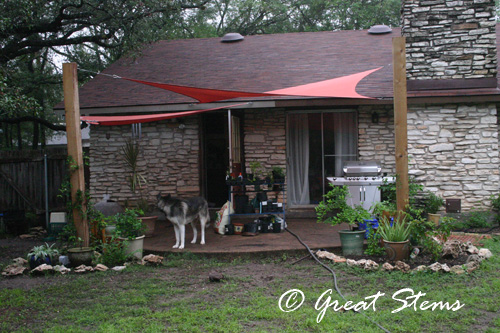 The front garden bed, before and after: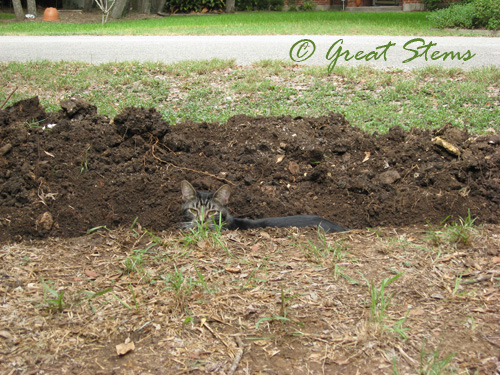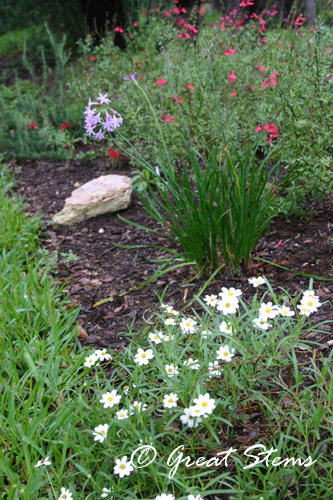 There's a lot more to our yard than what you see here, and I invite you to see more. We have a long way to go, but it's fun to take a look at how far we've come. You can also hear more about the story that got us on our gardening journey.