Ewwww...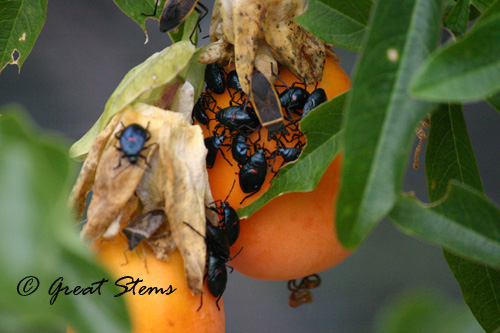 A thousand times ewwww...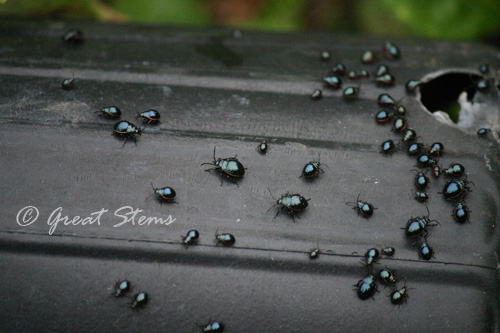 When you discover swarms of bugs in your garden and you need helpers to go after them, what better way to inspire a bunch of boys to go on the hunt than to offer video games of choice to the winner. Good thing we had a sleepover last night!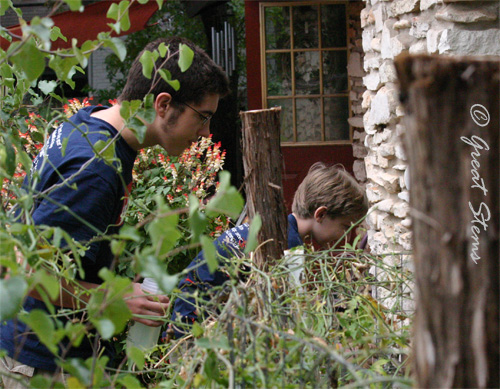 Cups of soapy water in hand, the five of us lined up for a fall pest-bug version of an Easter Egg hunt.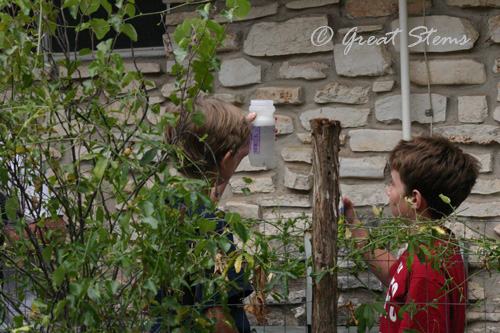 The bugs were everywhere, and apparently many of my plants have been suffering, including Turk's Cap, Passionflower, Salvias, and more.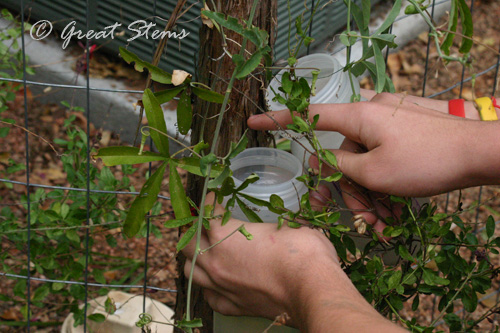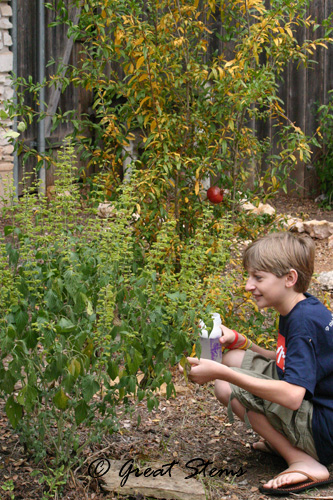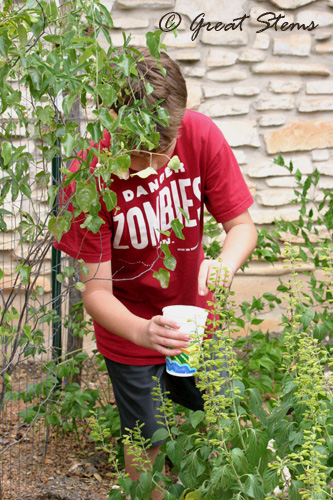 Entomologist Mike Quinn helped me out with the ID on the black bugs and the long bug with the orange outline. They are Largus bugs (Largus succinctus) in the Bordered Plant Bug family, in the same suborder as the Box Elder -- the black bugs are the instars. And there's a Brown Stink Bug in the mix. Good to finally know what these bugs are. Thank you very much, Mike! Reading more about them, they are not considered major pests, but the numbers in my garden are out of control, and the plants are clearly affected -- so no guilt about the bug hunt here.
Look, a bug snow globe!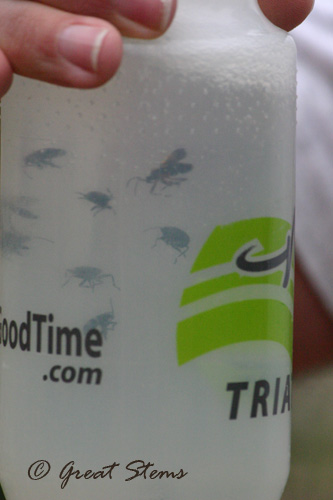 Sometimes we were tricked by dark berries that looked like the pest bugs, like these berries on the Firebush and the berries on the Texas Lantana.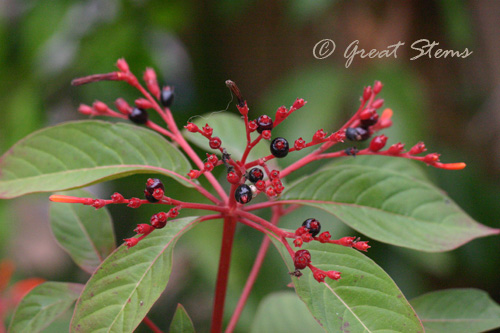 When we all got too cold, we came inside to count our Easter eggs, I mean bugs. First we poured them into a paper-towel lined collander. Yum!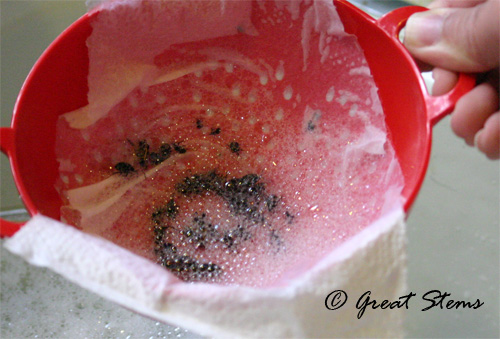 And then counted them up.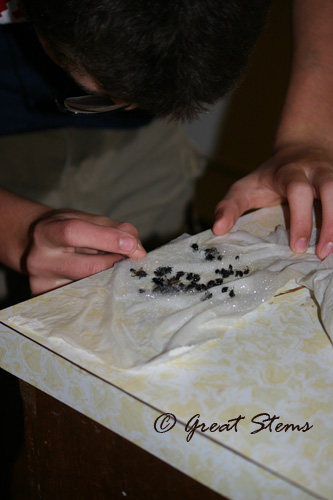 All in all, I think we caught some 200 bugs. We'll do a round again later when it warms up. We were all winners and everyone got to play video games (well, except me, who got to do a blog post instead -- yay!).
FYI, that chrysalis I intended to move after my last post is still in its precarious spot on the backdoor frame. I'm guarding it from the dogs, but I need some peace and quiet around here in order to perform such a delicate transplant!