My oldest son made this statue for our front bed garden. I absolutely love it, and I love watching my kids get inspired to create things for and from nature. Statue Man will be our new garden guardian!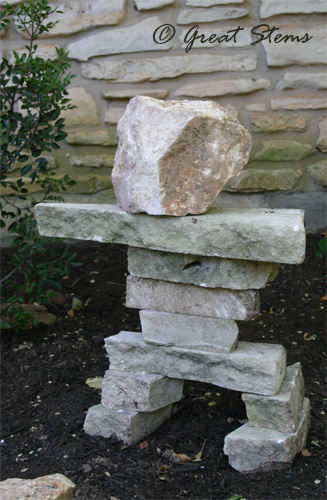 What's neat is that he also provides cover for little lizards and toads. Just perfect for this wildlife habitat.
I've been working on our two-year garden update, now a few days overdue. It's prompted some necessary clean-up around the yard. And all the plants we bought this last weekend have to go in the ground first, too. But I can't wait to get it all done. Our garden has grown, and I can't wait to show it off!
I invite you to check out my other post today at Beautiful Wildlife Garden -- all about personalizing your haven by recreating what you enjoy out in a natural habitat.