This winter, the family decided to have fun with clay.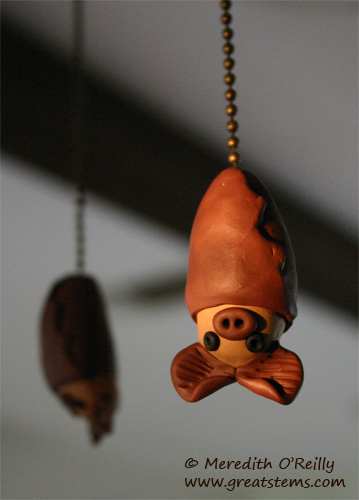 Here are my bat fan pulls. They are Mexican Free-tailed bats, of course, in honor of Austin's giant colony at the Congress bridge.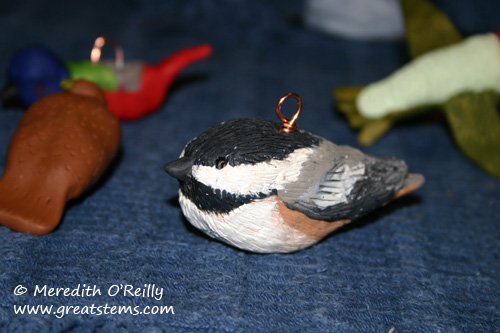 I also tried my hand at making a Carolina chickadee. I kept looking out the window at the real birds for models.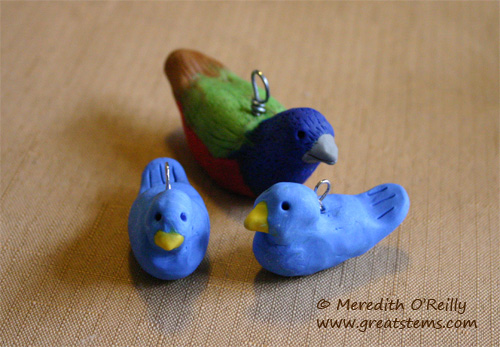 It's hard not to adore Nolan's bluebirds. They are kind of like blue ducks, but we're all okay with that.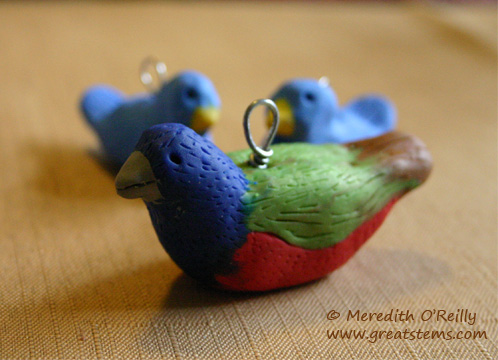 He also made a great and most vibrant Painted Bunting.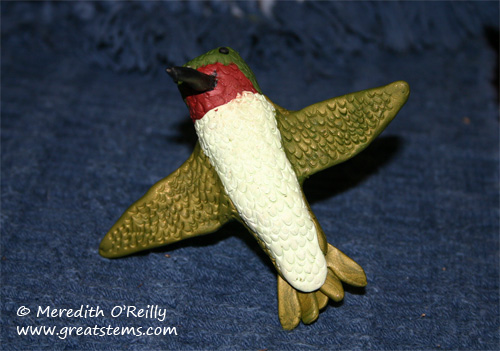 Logan made this Ruby-Throated Hummingbird for his great-grandmother. He also made other birds and even little itty bitty bats.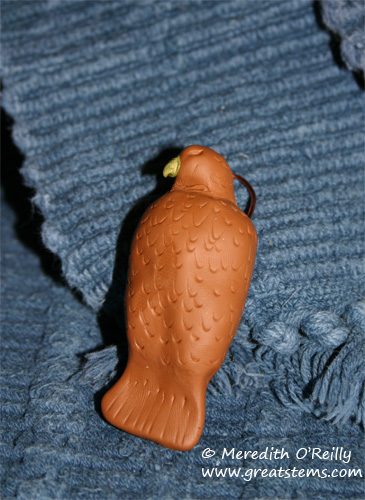 Michael played with brown clay for a long time, and we made all sorts of jokes about chocolate poo. And then all of a sudden out of his hand appeared a hawk!
We're not clay experts, but we had a great time. Many of our clay items became holiday gifts for family, and we also made homemade wooden block puzzles this year. We're just big fans of making gifts from the heart. I'm already thinking about next year's homemade gifts. What shall they be, what shall they be?