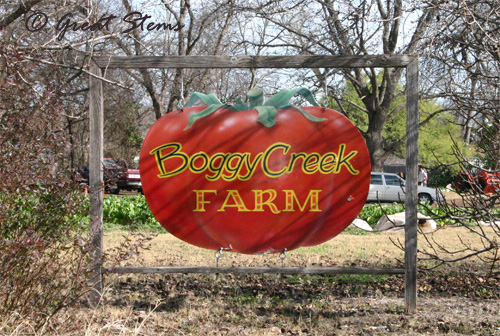 This week my family and I had the pleasure of visiting a most delightful organic urban farm in East Austin, Boggy Creek Farm. I'd heard many great things about this farm, and let me say that they are all true and then some!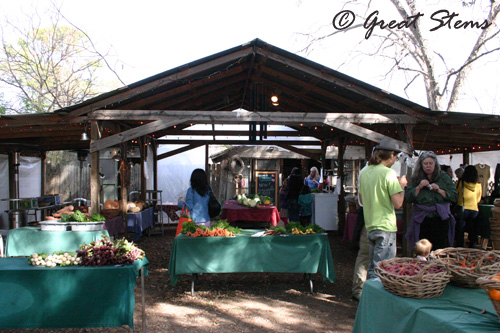 Boggy Creek Farm offers fresh organic produce at their popular on-the-farm market stand twice a week, Wednesdays and Saturdays from 9am to 1pm.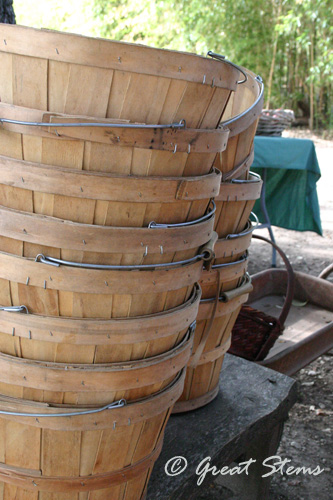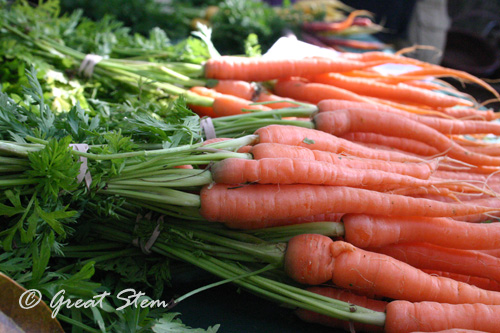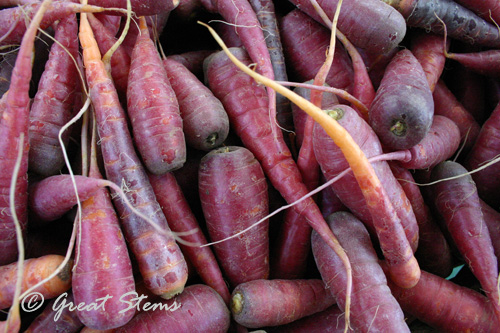 In addition to gorgeous and tasty veggies, fruits, fresh eggs, and other yumminess, they sell locally produced honey, yogurt, goat's milk, and meats, as well as chocolate, sauces, books, and more. They also offer produce grown on other local organic farms, so that you can always choose from the freshest and largest variety of seasonal produce. During the year, Boggy Creek grows more than 100 kinds of vegetables and fruits.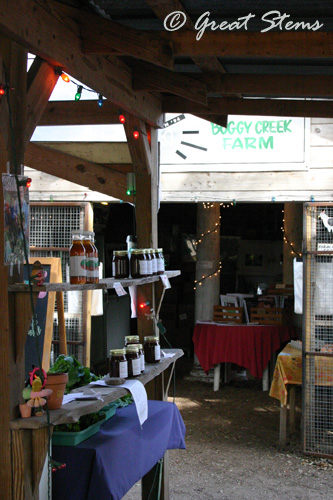 Owners Carol Ann Sayle and Larry Butler bought their farm and its historic 1800s farmhouse in 1991, but they first began farming back in the 1980s. The farmhouse itself is white and quaint, and lots of delicious seasonal recipes are born there.
Boggy Creek Farm is about 5 acres, though Carol Ann and Larry also have another farm where they grow even more veggies, those that need more space. While some rows of veggies are green and growing, other rows are being prepped for the next planting. Off to one side of the farm is their large compost area, a source of rich organic matter that revitalizes the soil before each planting.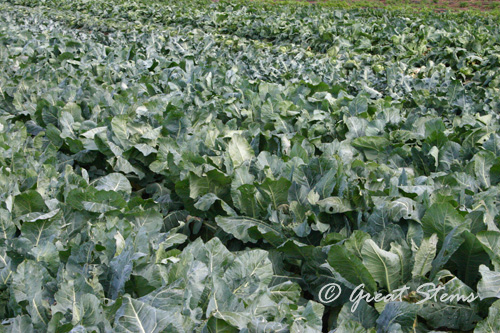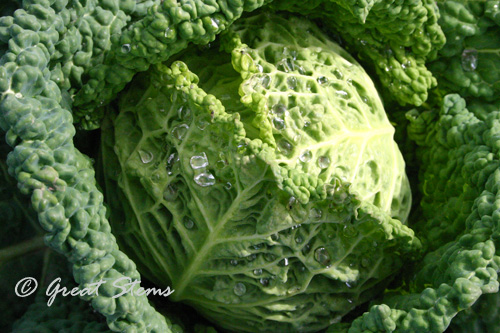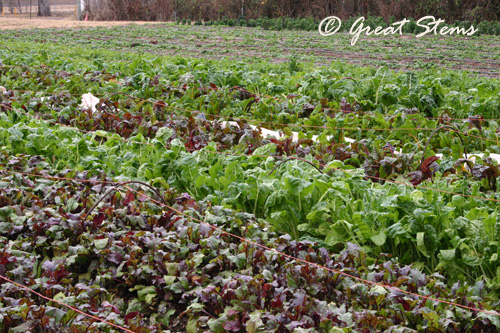 Though I didn't get to meet Larry, I can tell you that Carol Ann is a gem among Austinites -- her passion for organic farming shines through as she shares stories of her hens and of life on the farm. She was kind enough to give our family a personal tour, including a meet-and-greet with the chickens.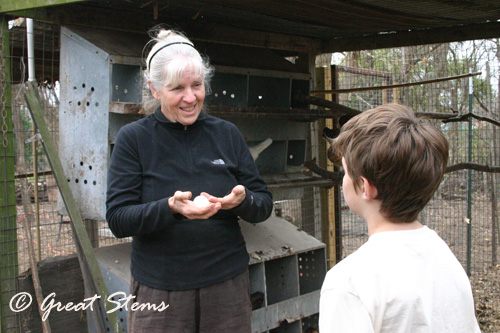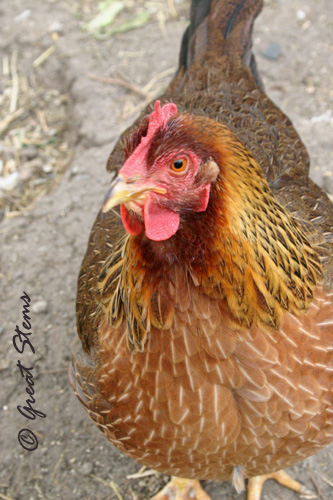 The Hen House is quite large and has many different sections.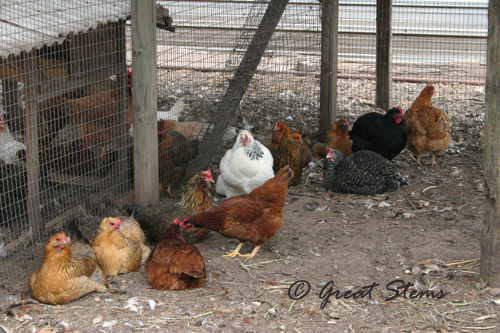 The chickens are family pets -- all 80 of them. They live the good life, right up through their old age. The oldest hen on the farm, shown below, is a remarkable 17 years old!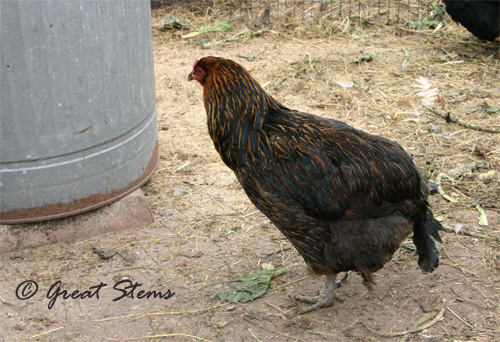 There are lots of different chicken breeds at the Boggy Creek chicken haven, and Carol Ann can tell you every one of them, along with names and various tales of their personalities. Breeds include Auracana, Ameraucana, Leghorn, Production Red, Polish, and more.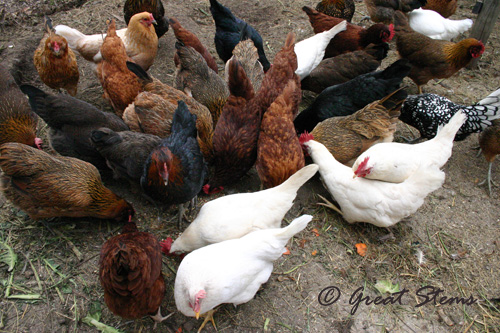 All the chickens are beautiful, healthy, and happy, and they have a safe home long after they stop laying eggs.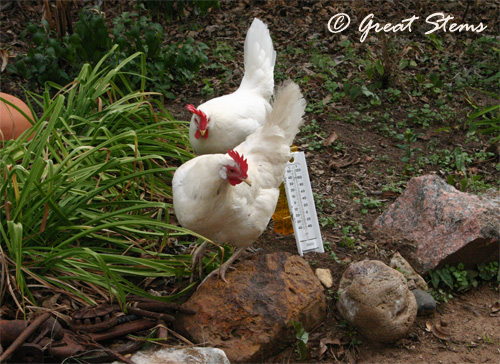 Many of them roam the farm freely, searching for bugs and worms and whatever else looks tasty. They are given leafy green veggies and other organic goodness straight from the farm (sometimes they even try to sneak some straight from the fields).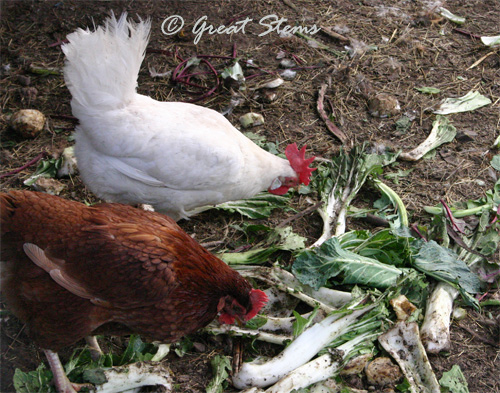 To complete their well-balanced diet, the chickens are fed a locally-milled superior soy-free laying mash.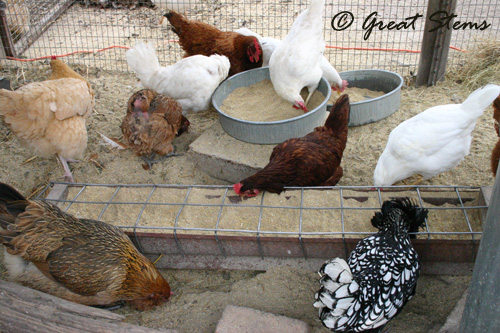 And in the afternoons they get a treat -- chicken scratch, which includes cracked corn, milo, and other grains.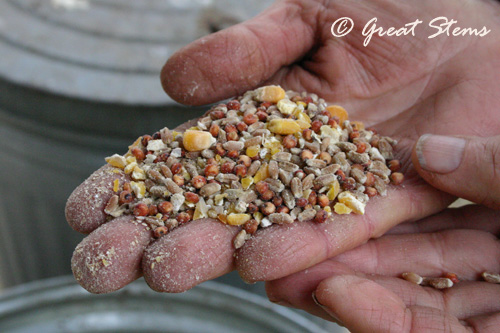 They love it so much, they're happy to jump in the container and eat it right from the source.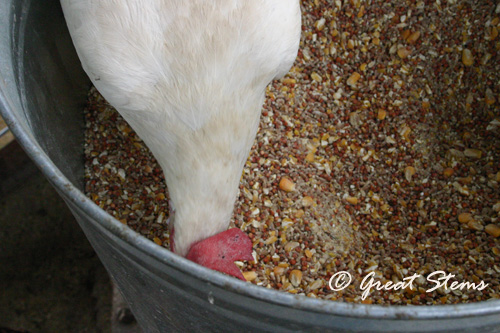 Of course, the chickens' incredible diet means that their eggs are equally high in nutrients!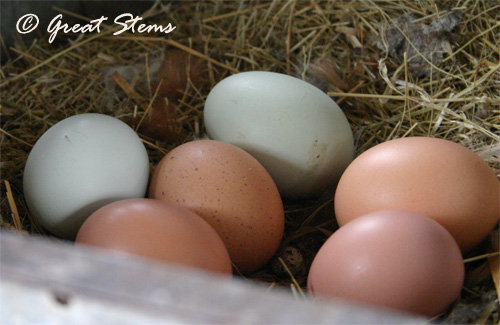 While we were there, a few of the Leghorn hens were in the nesting boxes. I hope they didn't mind me taking photos.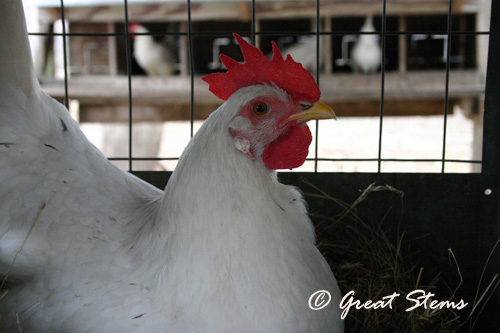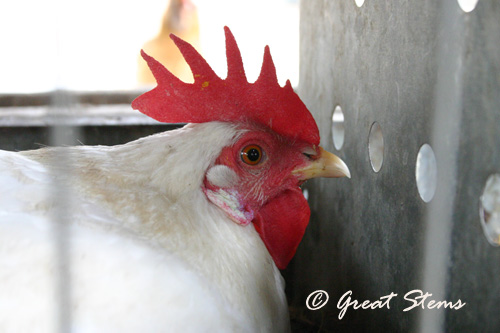 This next one might have minded a little, but I couldn't resist capturing that glare stare.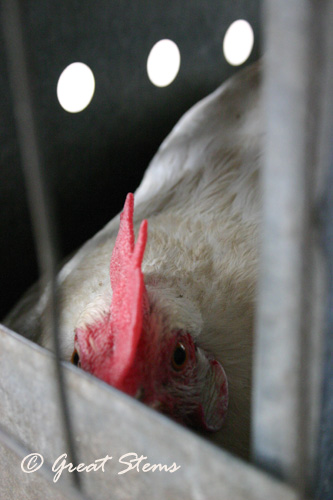 In the photo below, you can see one hen gathering an egg and tucking it under her body. It wasn't even her egg, as Leghorns lay white eggs.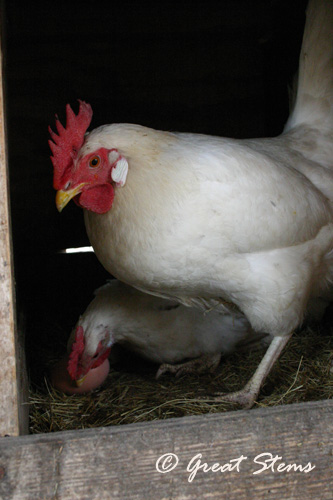 We left Boggy Creek Farm wanting to reignite our plans to have a chicken coop and to become regular Market Day customers. I highly recommend you plan a visit, too. Be warned, though -- produce can sell out fast!