The extended rains last week did Central Texas much good. While we are still in a major drought, the rains brought much needed relief to the scorched earth and cooler temperatures for wonderfully pleasant days.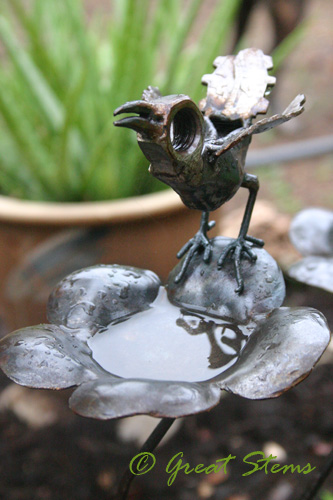 And the plants responded right away -- greenness abounds, and among the green are the most vibrant blooms of all colors. I think fall just might be my new favorite season. I forgot how beautiful it is. Although technically, I guess it's still summer! Here are just a few of what's blooming in my yard today, for Garden Bloggers' Bloom Day.
Amazingly, of my three surviving Endurance Sunflowers, I still have three, and all are blooming. Although I've loved sunflowers all my life, this is my first time growing them, and I finally understand why bees love them so. Even my young sunflowers are really putting out the pollen, and they are only going to grow bigger and bigger. I'm thrilled! My sunflowers have a few specks of dirt on them -- because they are still babies and low to the ground, they got splashed during the rain.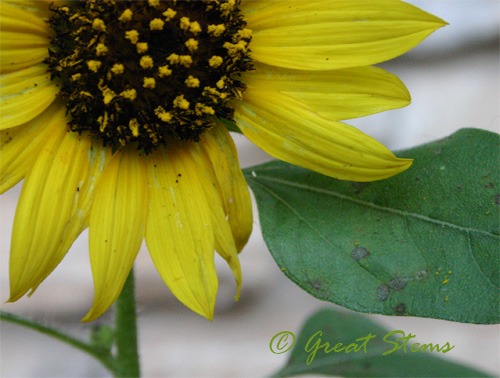 I'm finally starting to see color combinations in the yard again. In the main butterfly garden, the Gregg's Mistflower is starting to bloom once more, with Blackfoot Daisy and Zexmenia nearby. The butterflies are already fluttering about again. I missed them when all my plants gave up their blooms in the heat.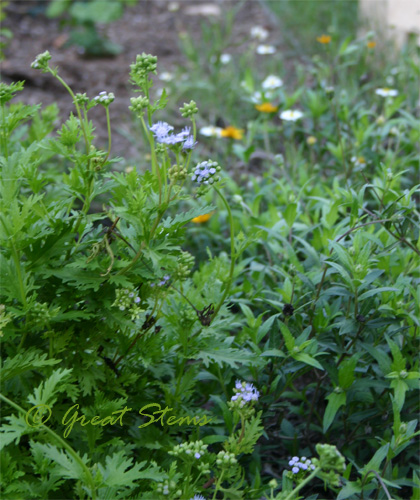 The Pigeonberry plants are blooming like crazy. They berry, too, but the birds pick them off so fast.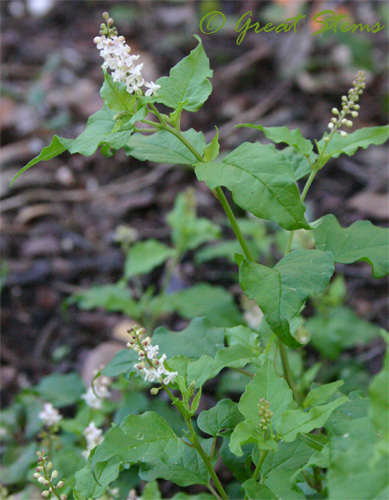 Here, I found a berry.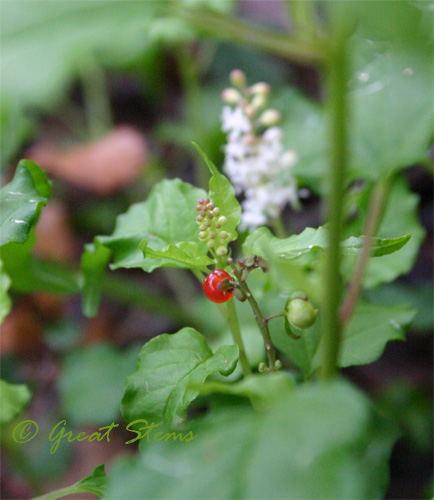 Speaking of berrying plants -- I was woken up in the middle of the night with one of the dogs trying to break through the window screen to get to something outside. While I hope it wasn't a prowler, I did get up to discover my American Beautyberry plants were missing berry clusters. I went outside to see if I could see anything -- seriously hoping at that point that it wasn't a prowler! No creature found. Bolted. Who wouldn't when that massive husky is trying to lunge for them though a mere window screen? Thank goodness it held tight.
This Red Yucca's is technically on my neighbor's property, but it's right where our yards meet, and I think I'm the only one who pays attention to it. But oh I could photograph those blooms all day. Love, love, love. Someday mine will bloom!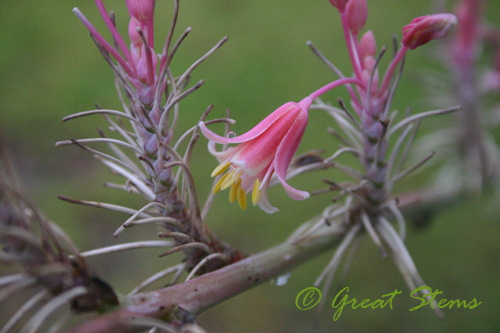 The Salvias are blooming like mad. They are such an interesting flowering perennial -- it can be challenging to photograph them, as they tend to look straggly even when they really aren't, but they look wonderful backdropped by other blooming yellows, blues, or even just trees.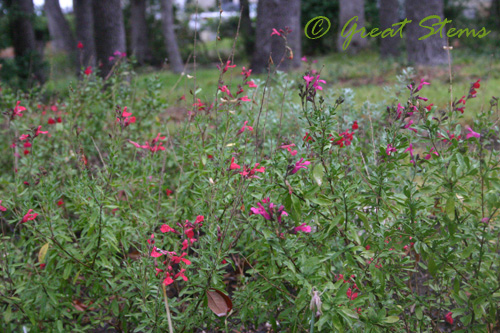 Though most of my Turk's Caps are the traditional red, I do have a pink bloomer in the front. It's quite special. Makes me feel like a little girl, loving that pink.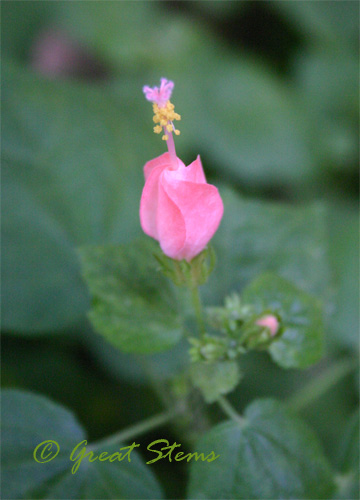 I have a new plant in the yard -- actually all over the yard, as I placed them in many spots. It's the native Texas Poinsettia, also known as Wild Poinsettia, or Fire on the Mountain (Euphorbia cyathophora). These were given to several class members of the Habitat Steward Training I'm in -- we got to pull them directly from the gorgeous wildlife garden of Cathy Nordstrom. Thank you, Cathy! The reddish-orange you see is part of the leaves, just like the red of the Christmas pointsettias. I think it's amazing. It's a spreader, so at some point I'll probably be giving some away. It's so easy to pull and replant, too. I planted them all over because I have so much land to fill.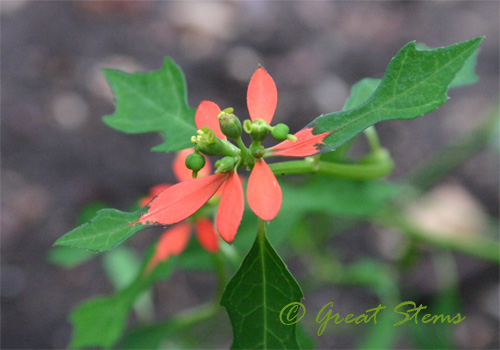 And I have a surprise bloomer -- blooms on my newest Key Lime tree? Of course, they are all at the level where the husky lifts his leg. I don't even want to think about why the tree is blooming only there. Nor do I want to think about what I'll do if limes actually show up and get peed on.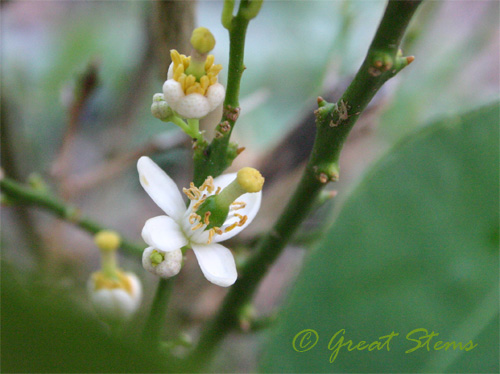 Speaking of the husky... Camouflage FAIL, Loki.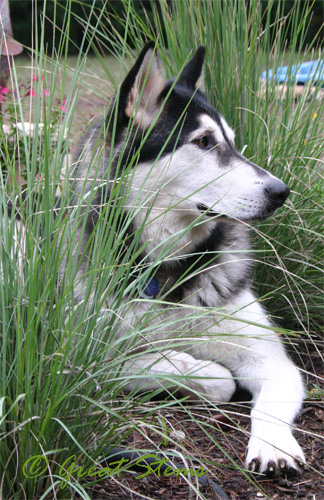 And stop laying on my Lindheimer Muhly! And get out of the butterfly garden! And stop peeing on my plants!