I was out working in the garden this afternoon when I was happily driven back inside by RAIN!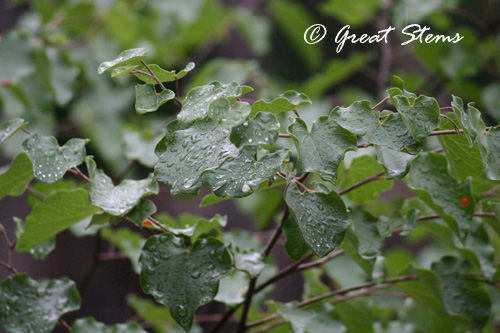 I stopped to do my happy rain dance, then I figured I might as well take a moment to finish the blog post I started yesterday. So...
I grew artichokes... again. I didn't manage to eat them... again. I missed that window between "not ready to be harvested" and "you blew it, the ideal picking time is over." I can't remember what was going on-- maybe Earth Week (busy at my son's school) -- but whatever it was, the artichokes declined to postpone their harvest date for me. However, sometimes such vegetable garden tragedies can lead to something good.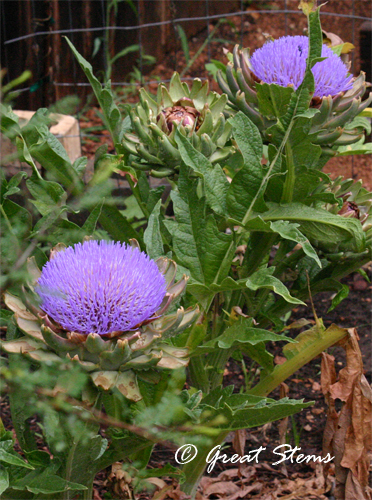 In this case, I discovered that artichokes left to flower produce a gigantic lavender bloom worthy of their prehistoric-looking foliage.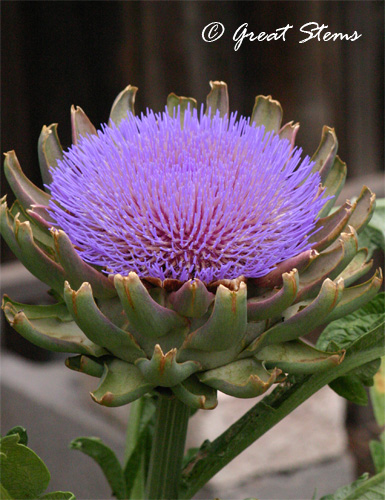 It's giant, it's purple, it's spectacular, and it's in my garden! The bees love it. They dig deep past the petals to reach the pollen, and their cute little bee butts stick out. I wish I'd caught a picture.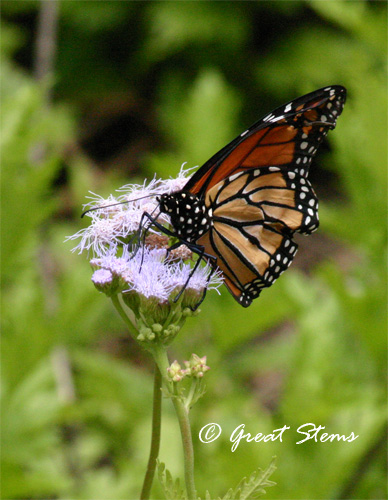 A lone male monarch stopped by -- I was glad to be able to offer it nectar beverages, as its wings were not in the best of shape. It looked like the wings had been that way since emerging from the chrysalis. Poor thing, that must make flying long distances a challenge.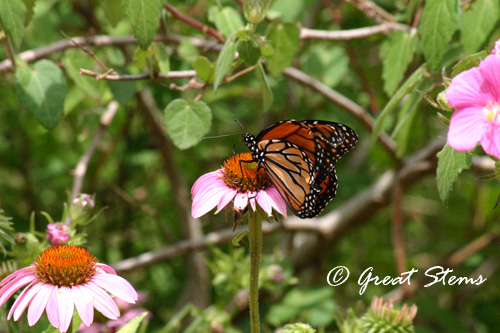 Above, the monarch rests on Purple Coneflower, which are the tallest they ever been, not that you can tell from the picture. But I know this to be true -- third year's a charm!
The hummingbirds are busy, busy. They are in full feisty mode, with the males going at each other to lay claim on the feeders, while the females sneak in for a drink.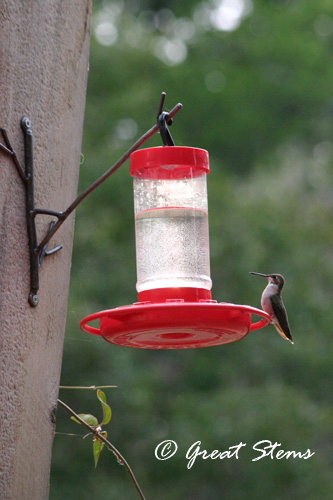 We hung a new feeder on the patio -- it's so pleasant to sit and relax and have the hummers come hang out with us.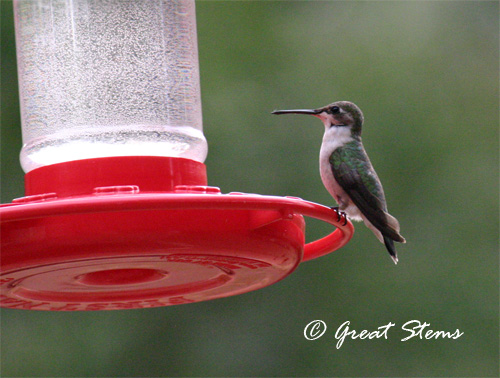 We've had numerous fledglings visiting the feeders. This young male cardinal is rather mottled-looking as it transitions to its bright red colors.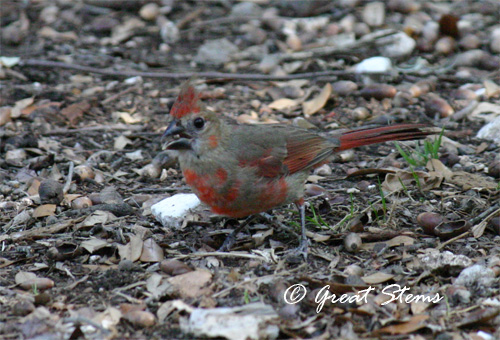 See its dark beak? Baby cardinals' beaks start out dark, then become orange as they get a little older.
Our baby owl has fledged, by the way. We knew that Screech Owls fledge soon after they appear at a cavity's entrance, but that didn't stop us from hoping our little cutie would hang around for awhile. Here's the last picture I took of it on the day it fledged.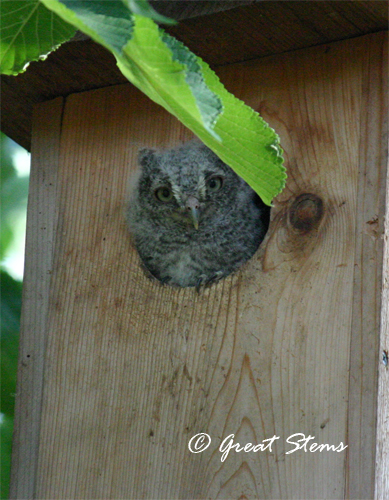 Fly well, little Screech Owl!