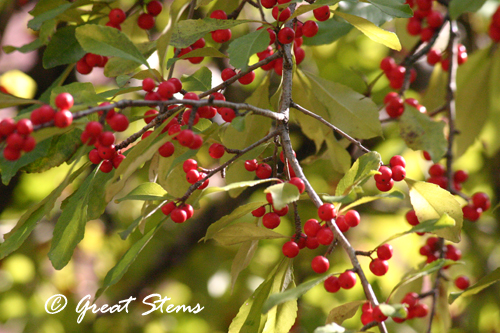 I want to ask, "Is it just me or are these the reddest Yaupon berries we've ever had?" but I suppose no one reading this post can answer that -- not even my husband, and he lives here. But wow -- don't they just pop with vibrant color?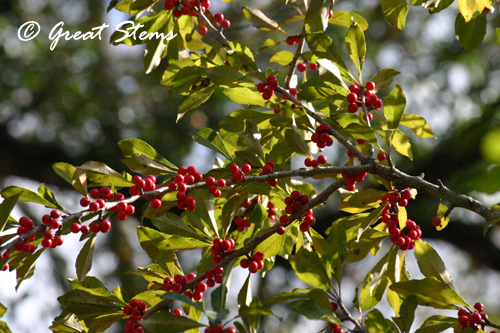 I think this tree must have had as much fun as I did with the Cedar Waxwings last February -- it's clearly ready for them to come again.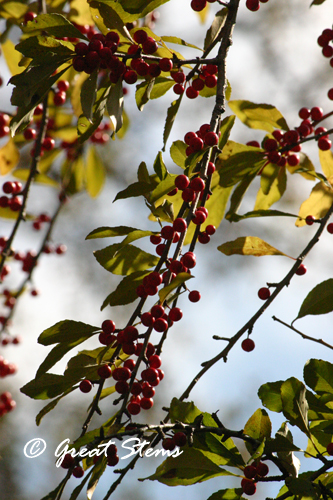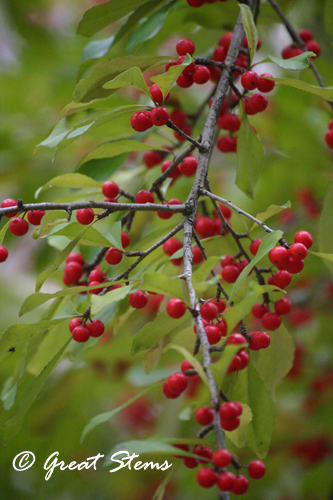 We interrupt this post to show you this adorable Black-Crested Titmouse, seed in beak. These cute little birds don't like to sit still for pictures, so I'm amazed I got one. Oh my gosh, so cute.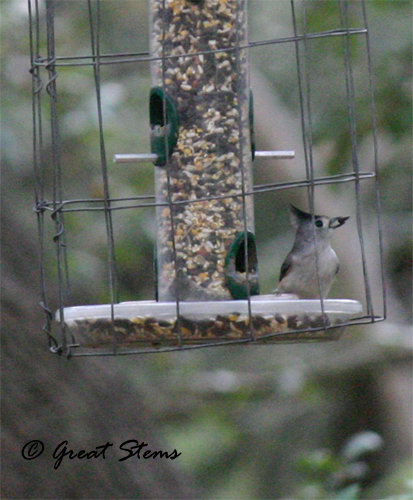 I've been eagerly waiting for the little peppers of the Chile Pequins to turn red, and at long last they have. The few green peppers combined with the red is a very holiday-festive combination.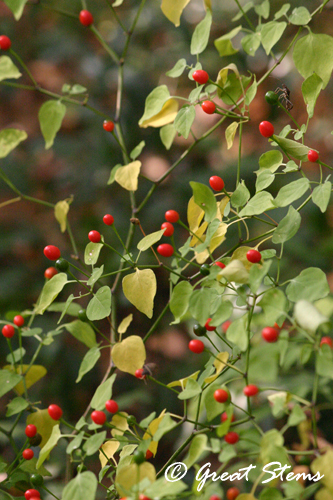 One of these days I'm going to pop one of these little peppers in my mouth to see what happens.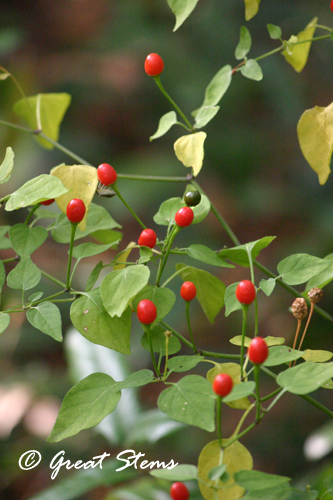 Well, maybe I'll dare my husband to do it instead...
Edit: I told my oldest son that Chile Pequin peppers are 7-8 times hotter than a Jalapeño, and he decided right away that he wants to try one. Guess I won't have to dare my hubbie after all! I plan to have camera and lots of water on hand...